Greetings fellow Steemians! As a person who likes video games since childhood, I have put together a list of 11 Gaming Conventions being held worldwide in the month of January 2018. This list does not include the MAGFest 2018, as it has already started, and the Newcon PDX 2018, as this event was canceled.
Each gaming event in the list has brief information about it, their dates and places of the events, and how much the tickets will cost for registering. The events I discuss below are: PAX South, Téli MondoCon, SwampCon Voyage, Casual Connect, Games First London, Ludicious Zürich Game Festival, Pocket Gamer Connects London, Gamesforum London, Taipei Game Show, DreamHack Leipzig, and GoGames360 Dallas.
Edit: I am including a table which summarises the important information about the below-discussed gaming conventions.
| Name | Place | Dates (Jan 2018) | Tickets | Links |
| --- | --- | --- | --- | --- |
| PAX South | San Antonio, Texas | 12th–14th | $ 40/1-day, $ 80/3-days | Pax South |
| Téli MondoCon | Budapest, Hungary | 13th–14th | HUF 3800 | MondoCon |
| SwampCon Voyage | Gainesville, Florida | 13th–14th | Free | SwampCon |
| Casual Connect | California, USA | 16th–18th | $ 495/standard, $ 825/premium, $ 1500/developer showcase, $ 3000+/ sponsorships | Casual Connect |
| Games First | London, UK | 17th | Free | Games First |
| Ludicious Zürich Game Festival | Zürich, Switzerland | 18th–21st | CHF 79/students, CHF 159/standard, CHF 299/business | Ludicious Zürich |
| Pocket Gamer Connects | London, UK | 22nd–23rd | £ 50/students, £ 199/indie developers, £ 524/publishers | PG Connects |
| Gamesforum | London, UK | 24th–25th | £ 99/Micro Studios, £ 249/Delegate, £ 1999/Vendor, £ 3995/booth | Gamesforum |
| Taipei Game Show | Taipei, Taiwan | 25th–29th | NTD 200/Full fare, NTD 190/Early bird one, NTD 350/Early bird for two, NTD 150/Discount tickets | TGS |
| DreamHack | Leipzig, Germany | 26th–28th | € 21/standard, € 49/Event, € 109/Business, € 99/LAN seat, € 129/ LAN seat plus | DreamHack |
| GoGames360 | Dallas, USA | 26th–28th | $ 5/Spectator, $ 10/Friday, $ 20/Saturday, $ 15/Sunday, $ 35/Event | GoGames360 |
PAX South 2018
An event which is organized since 2004 and has gathered tremendous following each year and still going strong. It was founded by Jerry Holkins and Mike Krahulik, who are renowned for authoring popular webcomic Penny Arcade, focused on video games and video games culture.
The PAX conference has been such a hit that each year it is organized in different cities. The events under the PAX umbrella are PAX West (Seattle, WA), PAX East (Boston, MA), PAX South (San Antonio, TX), PAX AUS (Melbourne, VIC), PAX Unplugged (Philadelphia, PA), and PAX DEV (Seattle, WA).
The PAX South 2018 is being held on January 12th – 14th at Henry B. Gonzalez Convention Center, San Antonio, Texas. The schedule for the 3-day conference is available online. You will find publishers and exhibitors selling games and high-tech hardware in the exhibition hall. There are live performances and concerts to give the event some spark. You can socialize with other participants at the Diversity Lounge, watch exhibition match of world-class players, trade pins and play others at the Tabletop Freeplay area or the Console Freeplay area, and even check out what the latest VR technology is offering. At the PAX Rising, indie game developers showcase their titles that are chosen by the PAX organizers. There is a PC Area, with hundreds of computers which are loaded with great games if you wish to check them out, you can even bring your own PC and connect it with the LAN for gaming.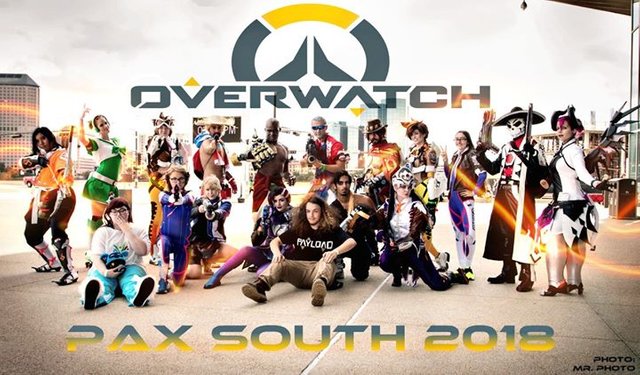 There are several tournaments held for different types of games, most notable is the PAX Omegathon mega tournament. This tournament spans the entire duration of the PAX event and it features games of all platforms and genres. Initially, 20 participants are selected, and during each round, a number of plays are eliminated until the last 2 compete in a one-on-one bout of the Final Round. You can check the games scheduled for PAX South 2018 Omegathon, in the following we list only the games for the first 5 rounds, the game for the final round is revealed at the very end:
First Round: Click Clack Lumberjack
Second Round: Bearzerkers
Third Round: Skulls
Fourth Round: Scrap Galaxy
Fifth Round: Patchwork
The game of the final round can be a classic or a modern-day epic. To give you some perspective on the final round, games such as Tetris, Pong, Halo 3, and Skee-ball were given the honors. Tickets for the event are priced at $ 80 for the three days and $ 40 for a single day.
Téli MondoCon 2018
Held at the beautiful Budapest, Hungary every spring, summer, and autumn, the MondoCon has become the biggest geek convention in Hungary by attracting more than 10,000 visitors. You can register for participation online at their website. Do check out their Facebook page.
The first MondoCon was held in 2008 and only focused on the manga and anime conventions, but with time the organizers expanded their domain and included other material as well, such as video games, e-sports, and fantasy, sci-fi, and TV show fandoms.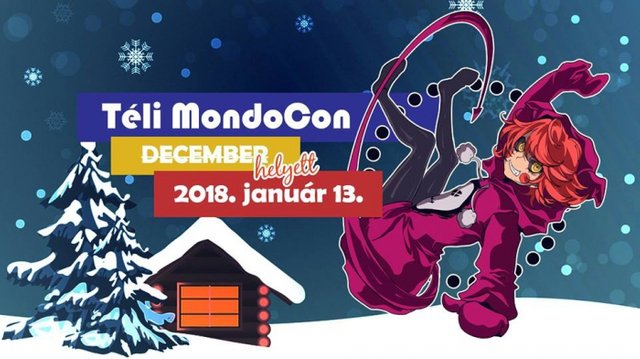 The MondoCon is known for its friendly and welcoming atmosphere and on the January 13th the convention will be filled with people with cosplay attire for depicting their favorite character from a manga, anime or a video game.
There are different levels of competitions held at this convention over the weekend. You can take part in the Cosplay Gala, and the Star Wars Cosplay competitions (both of which has a registration deadline of January 6th). You can submit your drawing or even take part the drawing competition during the MondoCon. So get your Picasso hat on and start on your master piece now!
MondoCon ticket is 3800 HUF (around 13 €) for the whole weekend. You can buy them right at the entrance, just don't forget to bring Hungarian Forints in cash with you.
SwampCon Voyage 2018
An annual multimedia convention organized by the students of the University of Florida, and held at the campus of Gainesville, Florida, the SwampCon is known to offer its visitors free entry to the convention to celebrate many genres of anime, sci-fi, tabletop and video games and much more. Visit their site for more info.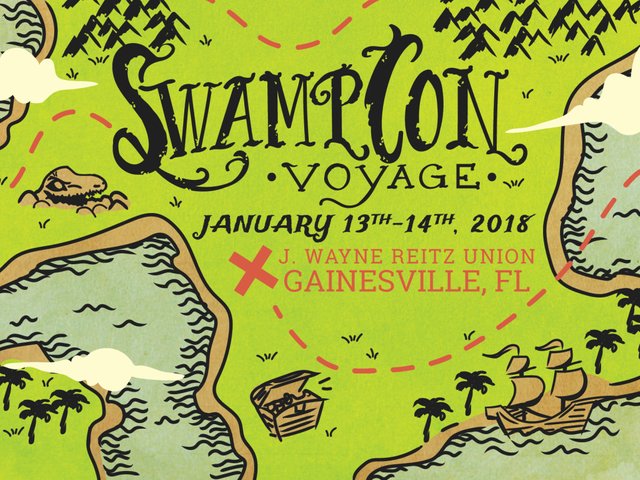 The SwampCon 2018 will be held on January 13th – 14th at the J. Wayne Reitz Union on the University of Florida campus. The attraction this year includes:
Fanmade Vocaloid Hologram Concert
SwampCon Drag Show, featuring local performers
Gator Anime's Maid Cafe
Poi Performance
Panels presented on a myriad of topics
Special media guest appearances including voice actors, internet personalities, and industry guests
Vendors and artists offering merchandise and art for sale
Casual Connect 2018
Being held at the Disneyland Hotel in California, USA on January 16th – 18th, the Casual Connect is a place to learn more about the smartphone, social media, and browser based MMO game development. Since 2005, the event attracts thousands of gaming professionals linked to the gaming industry in one way or the other four times every year. The participants will be able to meet 75 of the best indie game development teams and learn from 200 experts in this domain through lectures and presentations.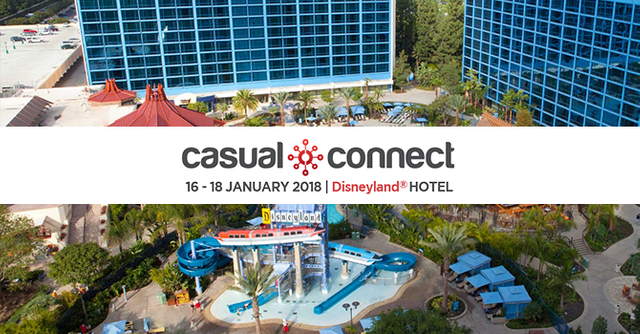 The convention will have a large expo area, where you can meet and talk to representatives of today's leading companies such as Appodeal, Insomniac Games, Kochava, Vungle, and Consumer Acquisition as well as the giants like Disney Interactive, Atari, and Microsoft Xbox etc. This event also gives a platform for indie game developers to submit their games for a chance to win a scholarship. For more information visit their official site.
The tickets for the event starts from $ 495 for a standard pass, $ 825 for a premium pass, $ 495 for developers, $ 1500 for developer showcase, and $ 3000+ for sponsorships.
Games First London 2018
Supercell and Space Ape Games are bringing Games First to London on January 17th 2018. The event will be a free developer-only gathering where professional game makers will get together to share and celebrate their passion.
The topics for discussion during the afternoon sessions are: What makes great gaming cities? Which will be hosted by David Gardner OBE with Supercell's co-founder and CEO, Ilkka Paananen, and Space Ape's co-founder and CEO, John Earner. Card targeting in Clash Royale, by Supercell's Jarno Seppänen. Emerging Trends and Investment, Dr. Jo Twist OBE will discuss opportunities and pitfalls of the games industry with three seasoned London based investors: Ben Holmes from Index Ventures, Chris Lee an Angel Investor and Matteo Vallone from Initial Capital. Chasing a Genre Defining Hit, by Nick Mansdorf, Space Ape Games.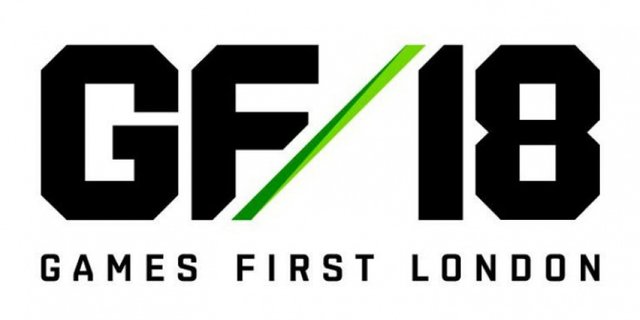 The discussions will be followed by an Indie Game Fayre, in which London's indie games will be showcased to the participants. The timings of the event are from 16:00 till 22:00 GMT. You can register yourself for the event until January 15th.
Ludicious Zürich Game Festival 2018
Ludicious Zürich Game Festival is a video game industry and development convention taking place at Kasernenareal Zürich, Switzerland on January 18th - 21st. The event has been organized in the years 2014, 2016, and 2017. The last year's edition was organized by the University of Zürich in cooperation with ETH Zürich (Swiss Federal Institute of Technology in Zürich).
This convention features a game exhibition, a developers' conference, workshops, competitions, and a networking and exchange platform. And this year the Ludicious has also organized Mentor Lounges, which will feature gaming industry leaders from all areas of game development to give one-on-one speed mentoring sessions, including topics such as how to run a studio, funding, marketing your game, diversity initiatives, career advice, and more! You can take advantage of this great opportunity by registering yourself through their Facebook page or you can also register for the Ludicious Family Workshops.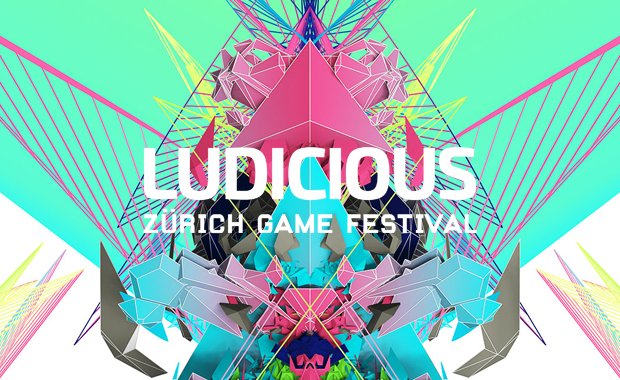 As the convention is themed around introducing the most original games by young and upcoming studios and emerging game developers, there are two types of prizes to compete for. The first one is the Innovation in Game Award, aimed at small studios and budgets, this award is given on innovative approach and implementation of new ideas, visual style, and storytelling.
The Emerging Talent Award is aimed at the games made by students demonstrating peerless creativity and quality in their work. From 263 entries for the Ludicious 2018, 18 games have been selected by the jury. Check their official page for information about the lineup of great professionals who will speak at the 2018 addition. You can also signup as a volunteer for the event!
Tickets for the event starts from CHF 79 for students, CHF 159 for a standard pass, and CHF 299 for a business pass.
Pocket Gamer Connects London 2018
Started in 2014 from London, the Pocket Gamer Connects has attracted a large number of attendees every year enabling the organizers to arrange it multiple times in a calendar year in different cities of the world, including Helsinki, Bangalore, San Francisco, Vancouver, and of course London. The main platforms being focused on this conference comprise of iOS, Android, Handheld Console, Wearables, Virtual Reality, and Augmented Reality.
The PGC London 2018 will be held on January 22nd -23rd and features events such as the Very Big Indie Pitch, SpeedMatch, and I Love Indie Showcase, to the usual Steel Media-powered fun evening networking options like the Global Connects Party (open to all PGC delegates).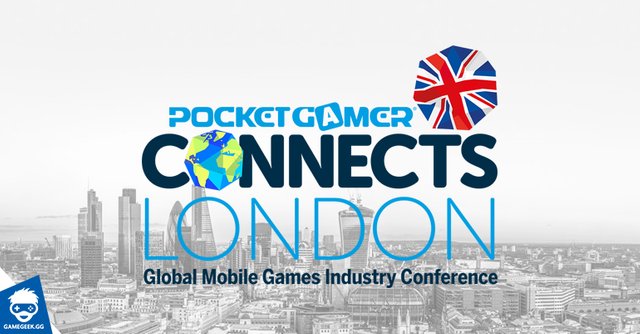 Around 2000 plus delegates will experience over 100 sessions of discussions and workshop to tackle issues such as e-Sports, Blockchain/ICO, Indie Development and Strategy, Trends, Publishing, Funding & Investment, and a lot more. These events will be honored by more than 140 reputed speakers and guest from the gaming industry representing names like DeNA, Supercell, Disney, Wargaming, Ubisoft, Facebook, Electronic Arts, Google, Apple, Microsoft, Gameloft,
Sega and many more!
The tickets for the convention starts from £ 50 for students, £ 199 for indie developers, £ 524 for publishers and many more!
Gamesforum London 2018
Formerly known as the Mobile Games Forum, the Gamesforum is a games industry conference focusing to bring together cross-platform games business to have an informative discussion. The event attracts representatives from the console, PC, mobile, Virtual Reality, Augmented Reality, and e-Sports businesses to share their knowledge and experience over two days of speaking sessions, workshops and fringe events.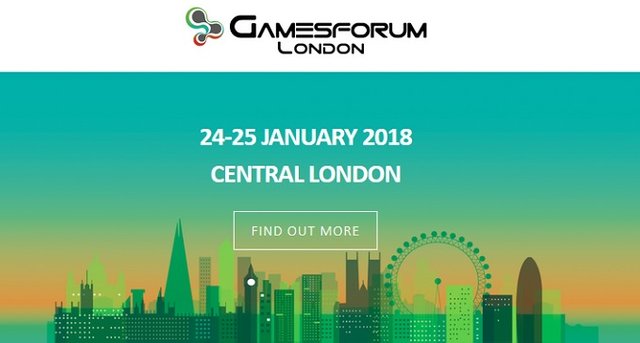 The Gamesforum London 2018 is organized to be held on January 24th – 25th at Central London, UK and will host 80 speakers who will provide the participants with practical and interesting perspectives on the games business.
Registration starts at £ 99 for Micro Studios, £ 249 for a Delegate pass, £ 1999for a Vendor pass, and £ 3995 to buy a booth. Check out their registration page for more info on this.
Taipei Game Show 2018
Founded by the Taipei Computer Association (TCA) back in 2003, the Taipei Game Show is an exhibition which has divided the event days for industry businesses (B2B Zone) and public visitors (B2C Zone) as the 2016 addition of the event saw a record breaking 450000 visitors to its B2C Zone.
The Taipei Game Show (TGS for short) is touted as the most important platform in Asian market. The event is known to bring for the latest trends of the gaming industry, best gameplay experiences for the visitors, and a great number of foreign titles at their exhibitions.

The TGS 2018 addition is being held at Taipei World Trade Center, Taipei, Taiwan on January 25th - 29th. The first two days are allocated for the B2B Zone and the B2C Zone have been given 4 days to run.
B2B Zone (January 25th – 26th) focuses on game developers, publisher, third-party payment and advertisers. There is an Indie Game Festa section in this zone, which gathers global indie teams to share and exhibit their game and IPs (intellectual properties).
The B2C Zone (January 26th – 29th) comprises of an extraordinary stage with popular online games, mobile games, console games, virtual reality (VR) games, and e-Sports booths keeping the visitors entertained just like a carnival.
The organizers also give away Indie Game Awards to the winning indie game development team at the Indie Game Festa. Separate awards are given for best narration, audio, visual art, game design, innovation, mobile game, VR game, and IGA Grand Prix.
Tickets can be purchased online or on site for the event. For full fare the ticket cost for B2C Zone is NTD$200, discounts are given to elderly, children, disabled, and coupons. For B2B Zone a pre-registration is required!
DreamHack Leipzig 2018
DreamHack Leipzig 2018 is being held at Leipzig, Germany on January 26th to 28th, and brings together thousands of visitors to the event which is known as the world's largest digital festival. The event provides its participants and visitors with the largest LAN party with the fastest internet connection and the most generated traffic.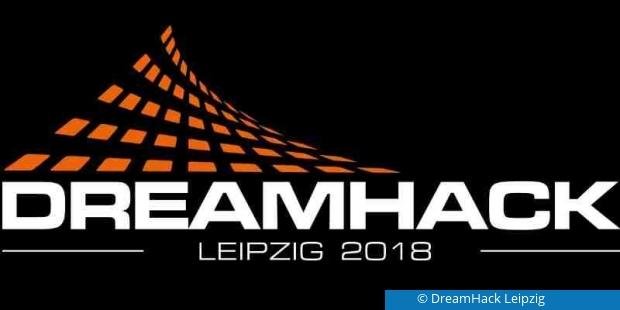 The DreamHack Leipzig features professional e-sports tournaments, digital art competition, latest software and hardware from the DreamExpo and the DreamStore, Germany's largest LAN gathering, Cosplay, as well as the professional gamers of the industry.
The tickets are categorized into visitors, LAN participants, business, Pokémon Tournament, and invitations. The day ticket for visitors will cost 21.00 EUR, and the event pass is 49.00 EUR.
GoGames360 Dallas 2018
The GoGames360 is an event related to just games. All things games event comprises of physical games, tactile games, and the traditional video games at the GoGames360 Dallas 2018 convention.
The 3-day event is being held over the weekend on January 26th to 28th at the Hyatt Regency, Dallas, Texas, United States. The GoGames360 community focuses on harnessing the power of games to build bonds through play.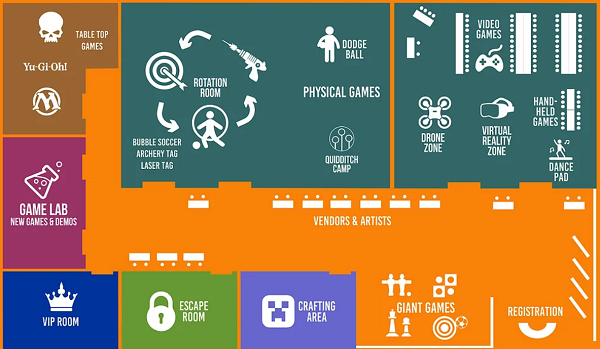 The physical games category has many interesting games such as Dodge ball, Archery Tag, Laser Tag, Bubble Soccer, Quidditch Camp, Giant Basketball, plus more. The tactile genre consists of Tabletop Games, Foot Darts, GIANT Games, Hot Potato, Hover Ball, Bucket Pong, Escape Adventures, and more. The video games and VR section has Free-Play, Fun Tournaments, Cash Pay-Out Tournaments, PC Gaming, Console Play, VR-Games etc.
The event passes for the GoGames360 Dallas 2018 has different variations of tickets. For children of age 7 and under free passes are given. Spectator pass is $ 5, and single day passes for Friday, Saturday, and Sunday are $ 10, $ 20, and $ 15 respectively. A three day pass will cost $ 35 for a single person.
Concluding Remarks
Did you find this post informative? Are you related to the gaming industry in any way? Do you plan to go to any gaming event in January or any other time of the year? Share your thoughts in the comments below.
Thank you for your time!