How I got 100 Youtube Subscribers in 5 Days - VIDEO
This is a video I made a few months back, it was quite fun ( and a little immature ), but I enjoyed making it all the same. I have also included a few tips and advice on really promoting a channel. I am really trying to introduce this channel to the steemit community, so feedback helps a lot!
Enjoy:
If you liked this video, live a comment for any other you may want. I love producing, but it's great to know I have a community supporting me!
---
If you enjoyed, upvote and follow!
Thank you for visiting!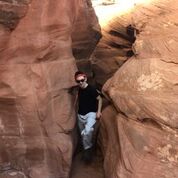 ---