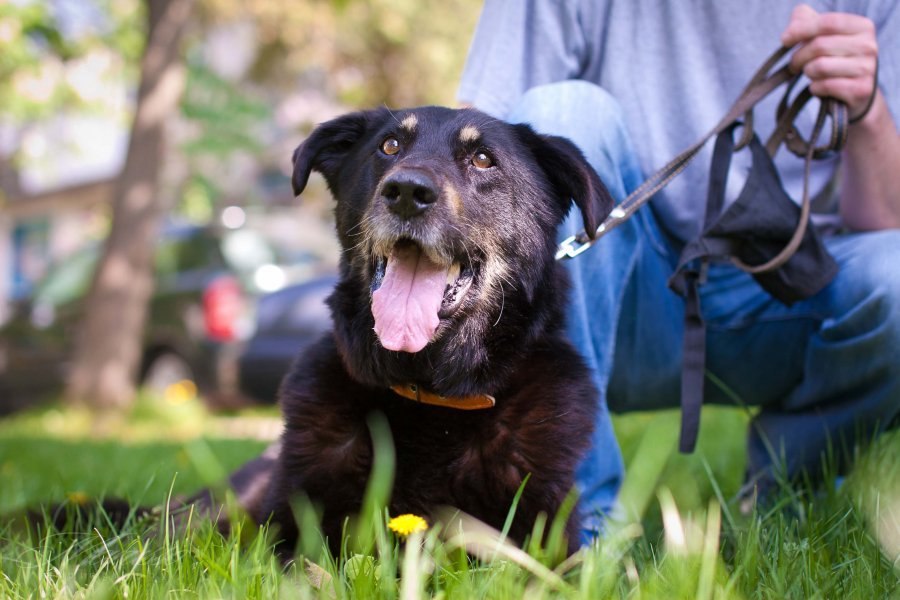 It was last winter, exactly one year ago. In that year there were very severe frosts. Even classes at school were canceled. But so far no one has canceled the work, so I ran to the bus to get to work. My way to the stop lay across a park near the road. Suddenly I saw a dog under a tree. Although the fact that it's a dog, I did not understand right away. It was a black mound, half covered with snow. I came closer, crouched, I drew the snow and cried out. It was a dog, her eyes were open, she was breathing, but did not react to anything.
I am a volunteer of the animal welfare society "Kind heart". I have repeatedly found abandoned kittens and puppies, fed and treated sick animals. But this situation was difficult. It was impossible to wait a bit. I called my friend and described the situation. Within 15 minutes he was in place with the car. We picked up the dog and carried it to the car. He's completely frozen! His heart was beating very weak, besides, his hind leg was broken. I'm a vet and I realized that the fracture was complicated. Most likely, the car was hit by a car. She lay in the frost for a very long time, perhaps all night.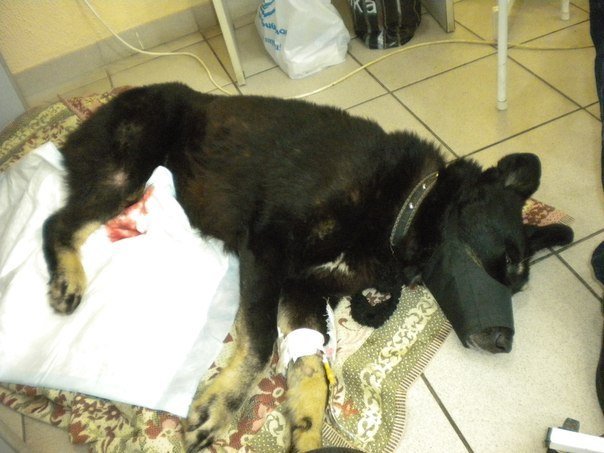 We immediately went to the clinic. My fears about the fracture were confirmed. But the dog had another problem - hypothermia. The dog lay so cold in the cold that the body temperature dropped to 35 degrees. It's almost a state of death. the first thing to do was warm the dog, make her body work normally. All necessary procedures were carried out, it was necessary to wait. I called the work, explained the situation. I could not leave the dog. By the evening the condition of the hog has improved. Hope appeared. During this time, we with the doctors of the clinic already fell in love with this dog. We called him Black.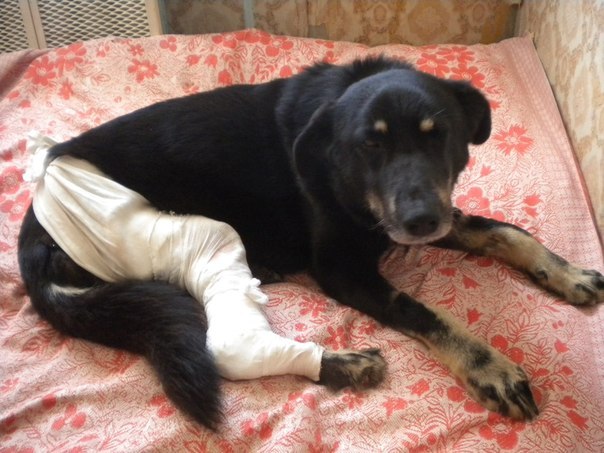 The first night we were very worried about Black, but he managed. He survived. In the morning, he had an operation on his paw. The fracture was complicated, with the displacement of bones. Black suffered pain and did not show aggression. He seemed to understand that they wanted to help him.
The operation was successful, we were happy. but it turned out that it was too early to rejoice. The next night Black tore his bandage with his teeth and licked the wound, so that the seams parted. The doctors came in the morning and noticed that Black was covered in blood.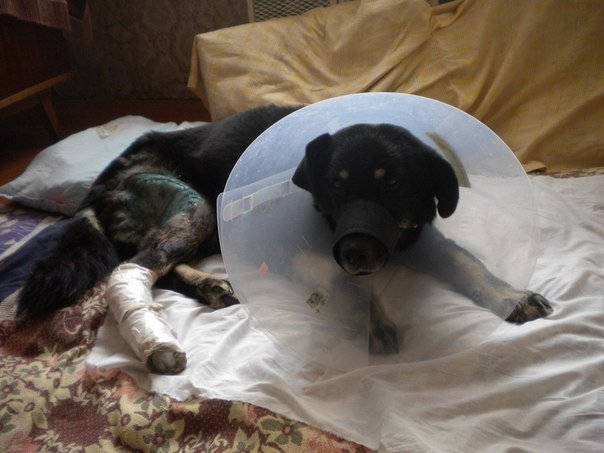 They had to re-sew the wound. This time on Black we put on a special protective cone. The dog did not want to wear it. But over time he got used to it and resigned. He was a kind dog, he loved fellowship. All this time we tried to find his owner. But the search for results did not. No one turned to us, no one looked for Black. It was time to to discharge him out of the clinic. But he had absolutely nowhere to go.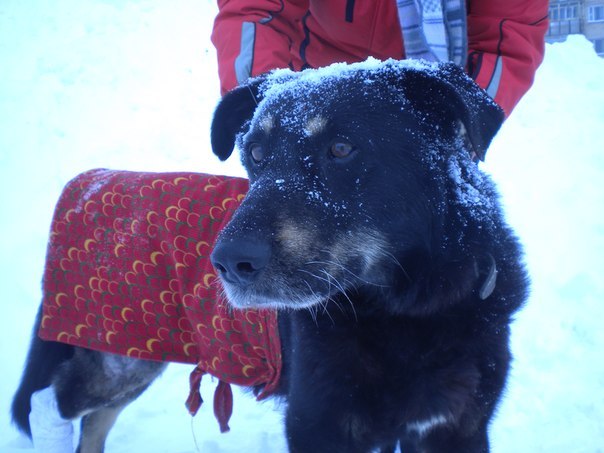 Black was taken to a temporary home. Many volunteers of the society participated in his destiny. I often went to the dog, walked with him. He quickly recovered. We really wanted to find him a permanent home. Attach small puppies to families easier. Lads are more likely to take a small puppy, and an adult dog is much harder to attach. But we did not lose hope.
And we were lucky. We were approached by a man who recently died a dog. He told us how he loved his dog, how worried about his death. He learned the story of Black and wanted to take this particular dog. We were so excited! I was pleased to introduce a man with Black. They immediately became friends. From the side it seemed that they had lived together for many years. Fortunately, this story has a happy ending. Although, it could have been different. Our kindness to animals gives them a chance to survive, our indifference kills them. Do not be indifferent to animals that need your help. Perhaps you are their only chance at life.