This is one special little boy, he is so peaceful and calm, so gentle and loving, this little man has complimented our family beyond measure, he filled the gap we never knew was there and we are so grateful for his existence.
The picture was taken within the first few hours of him entering our world.
Ronnie-Niyol, Born 22 July 2016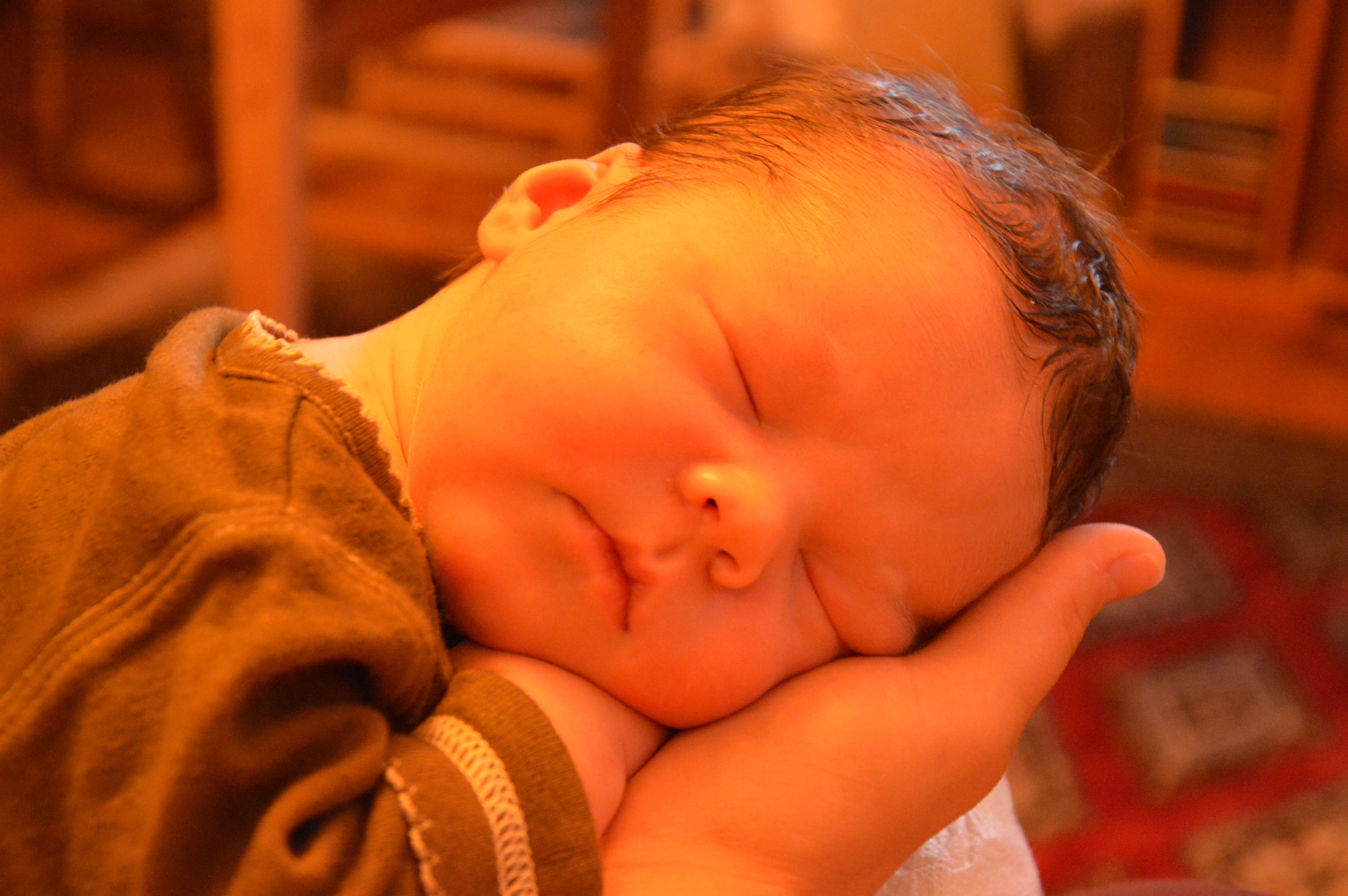 The One.
I have six children altogether, two from previous relationships and in the ten years me and Louise have been together we have been blessed with four beautiful children. I love all my children more than words can say but Niyol is The One, he is the only boy. The One boy I never thought I would have.
The Birth.
Our first child Marley was born in the Hospital but after what can only be described as a nightmare experience for everyone involved, Louise never gave birth in a hospital again. Natural home births have been without a doubt a much more peaceful and harmonious experience for all of us but Niyol's birth was different.
Niyol's first smile on the first day within the first hour.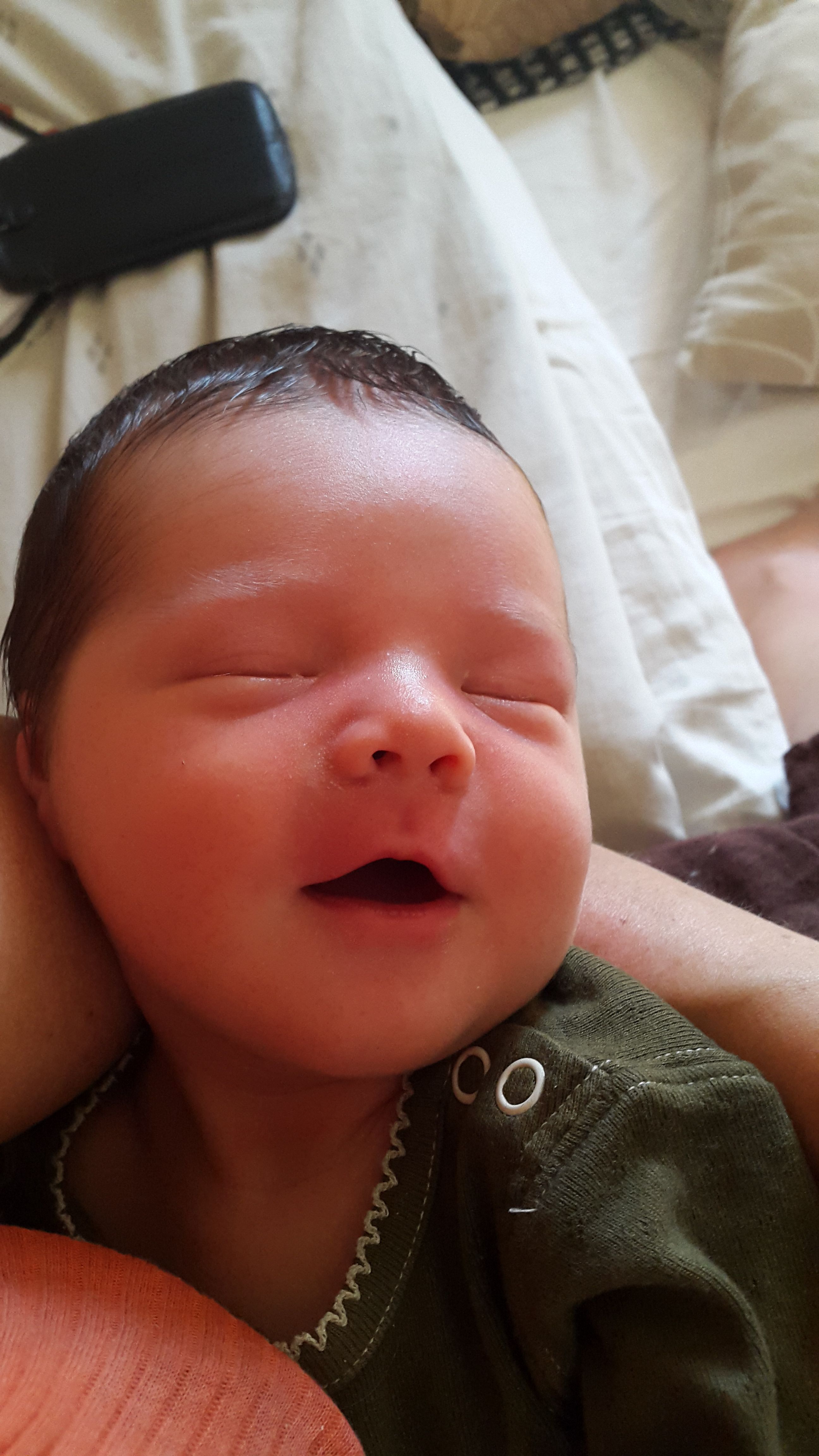 On our travels around Europe in our tinyhouse we met a lovely women from Japan called Harruka, before meeting Harruka we had never heard of lotus births but after hearing her experience we knew there and then we would give our boy a lotus birth. In short, for those who don't know, a lotus birth is a natural birthing practice where you do not cut the umbilical cord, instead you let the cord dry up and naturally detach a few days after birth.
The Birth happened very quickly, from the first contraction till the moment he arrived took 30mins, Louise woke up at 6.20am and knew that he was ready, I was at work and had no chance to make it back in time, I was on the phone doing the breathing techniques in time with Louise when she let out one loud scream, 5 seconds later I heard our little girls had woken up, 30 seconds later I heard the words "it's a boy" our three girls had witnessed the birth of their little brother and knew exactly what to do, Marley went off to get the birthing bag with all the towels and baby clothes, within a minute the placenta was out and Louise could wrap it up along with our little boy, Louise then said in a calm voice "OK girls hold your little brother Mummy's going to tidy up and make some breakfast. What an amazing woman.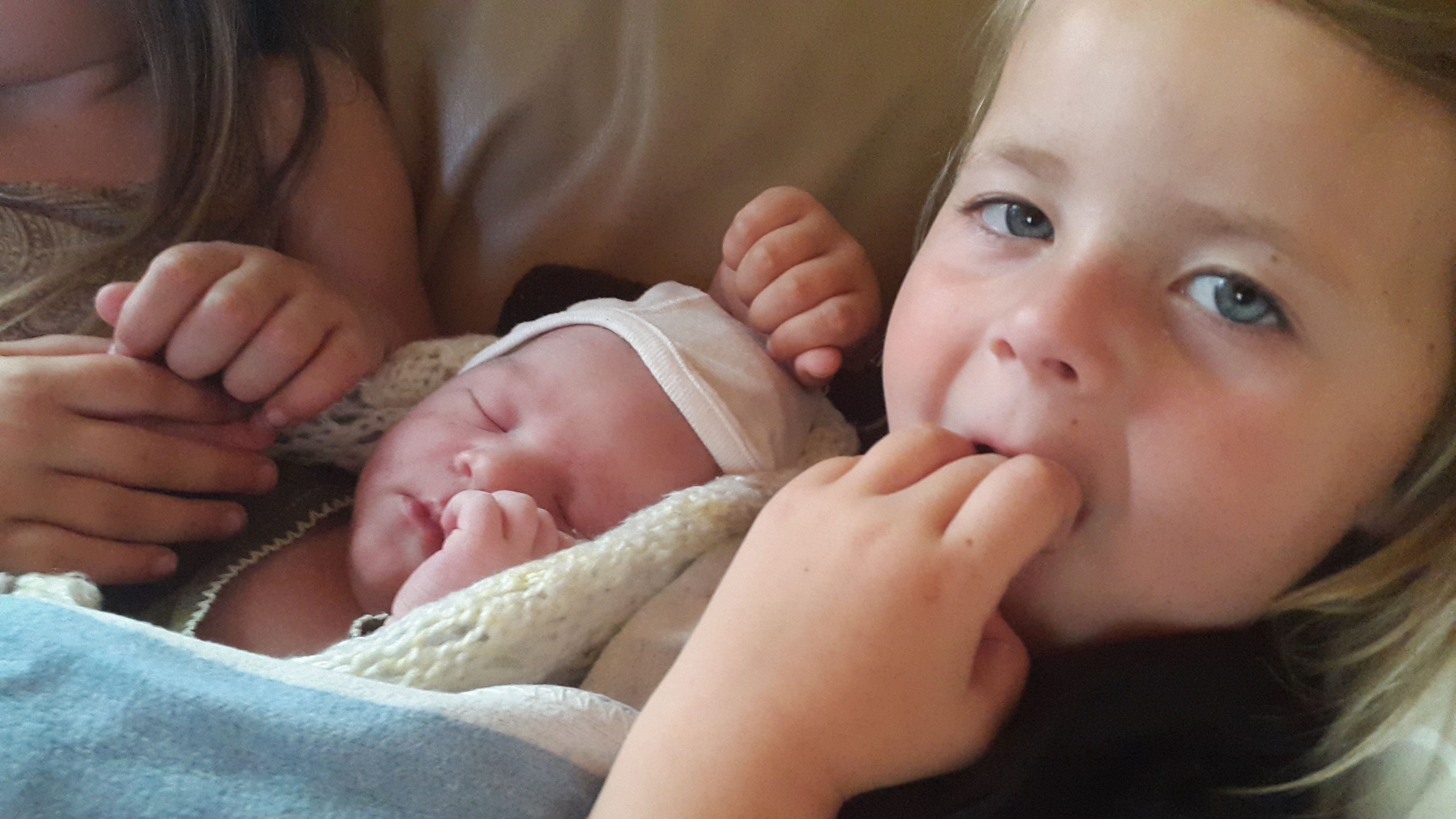 We knew that a lotus birth had many benefits for both Mother and Child, we can't be sure whether it was because of the lotus birth but this boy was so calm and tranquil, so peaceful and content, he never cried and it's hard to explain but when you picked him up all his muscles were so relaxed it was as if his body was asleep, he had such a peaceful look on his face from morning till night and you could just tell he was happy with the whole experience.
After a few days the cord detached and we all went out and buried it, we dug a hole, placed the placenta in the hole and then planted a tree on top of the placenta.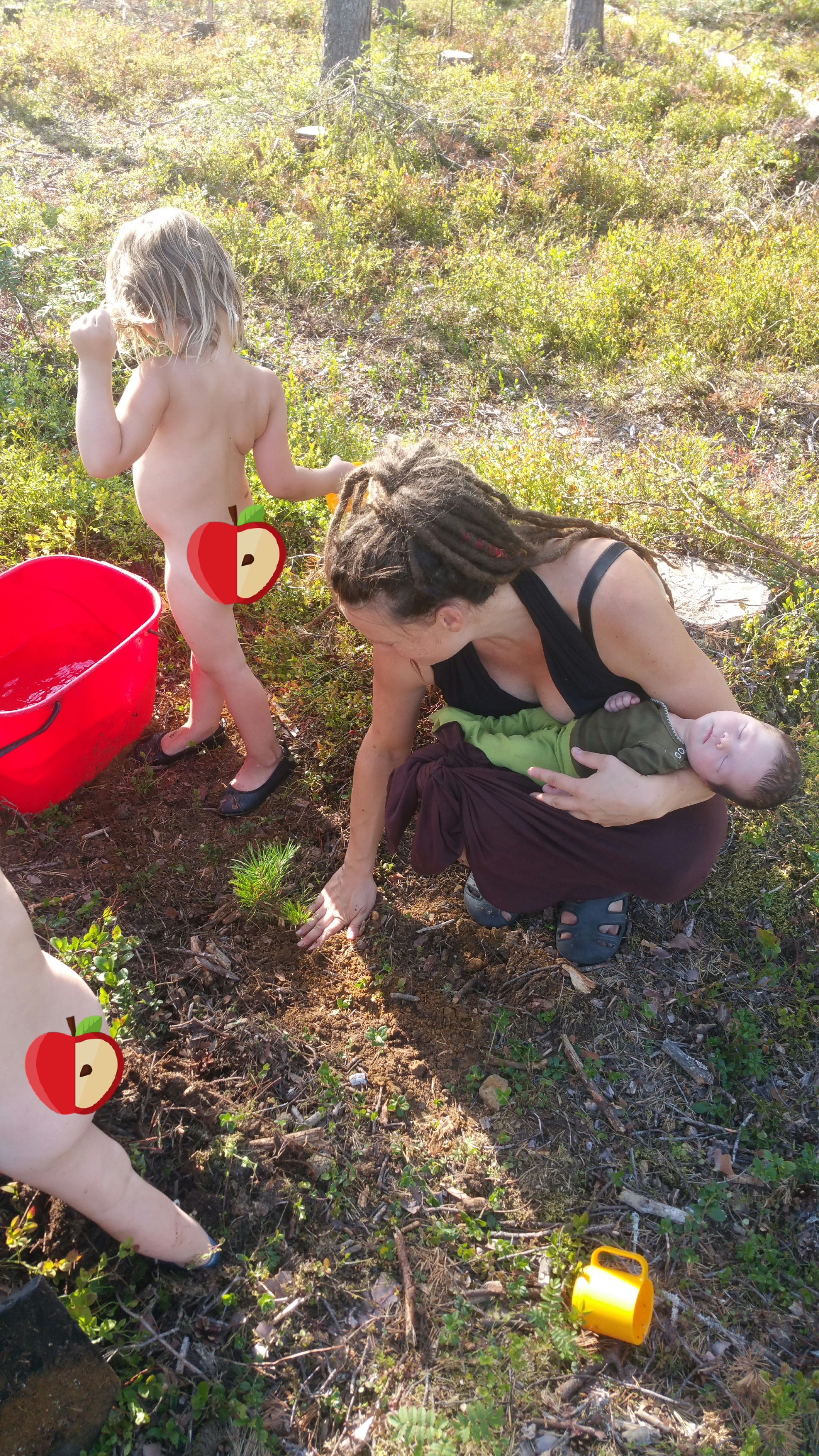 Our little man is going to be one years young in a few hours, and although we never expected to have a boy he has bought so much to this family that we never knew was needed, he has introduced us to a new level of peace we never knew was possible, he has given his three sisters a new perspective, and he has given me a bit of back up :O)
He has never been inspected or injected, yet he is happy, healthy and very bright.
You can see it in his eye's that his well aware of his powers, and I'm am sure he knows that he has made this family complete.
Happy Birthday Little Man.