My Saturday night gig this week was a drum gig was with "Little Beat" (like Little Feat) and we played for the Elks Lodge State Convention in Dallas. Here is some video of the band members, and some of the crowd as well as photos.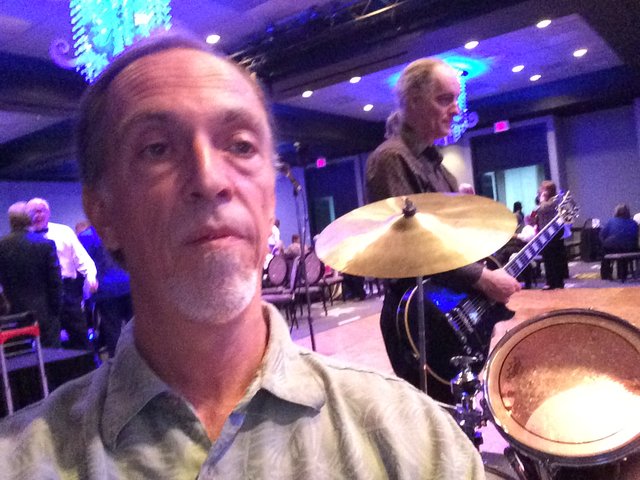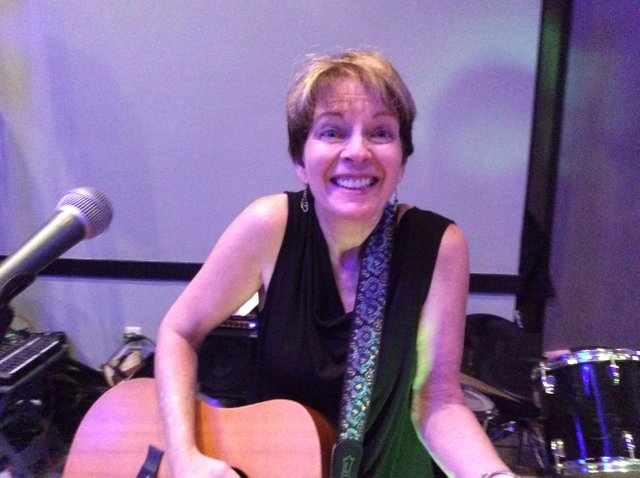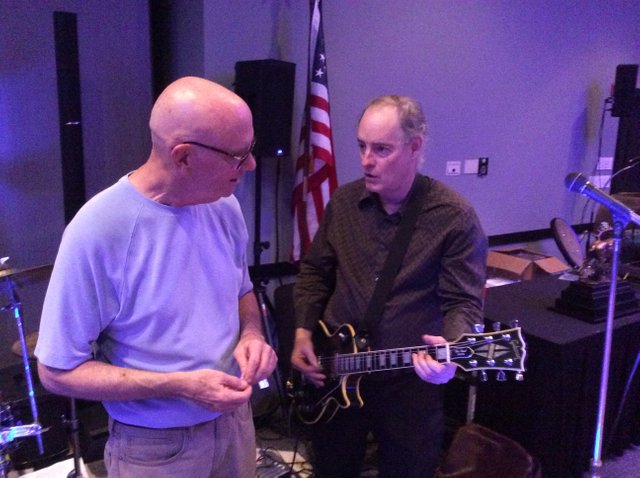 We played the regional convention not long ago and are already booked back for region and state next year. We love the folks at the Elks Lodge and they love us. So we call it a family band because John and Sarah are brother and sister and of course Sarah is married to the other John and I'm like family, lucky me.
The Band consists of John Sprott (guitar and vox), John (bass, vox) and Sara Demore (acoustic guitar,vox) and little ole me on drums.