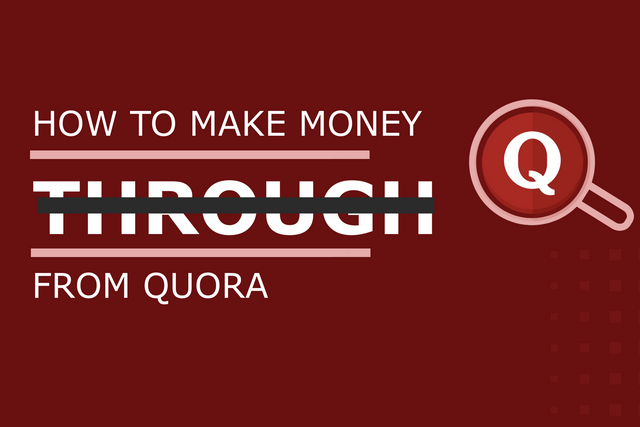 This blog is not about making money through affiliates or bringing traffic or any other ways. Quora has a partnership program where you can make money by asking questions. If you are interested in growing your site with Quora, refer to this previous blog.
So, let's be clear about a few things before starting:
No, Quora Partnership Program (QPP) is not a scam.
No, You don't need to pay for joining.
Yes, you can actually get paid but it is not that easy as it sounds.
In this blog, we will be talking about the Quora Partnership Program. What it is, How it works and a few tips for making the most. Let's hop in!
What Is Quora Partnership Program?
Quora Partnership Program is where Quora will pay you for asking questions that bring more ad views. These questions must bring good traffic to Quora and the payment is based on the ad views.
This means those who are in partner program can enter questions that are not asked before and they get paid based on the ad impressions and other parameters that question brings. If the questions you enter are already asked or have a close resemblance to a previously asked question, it gets merged. There are excluded topics like "Quora" which won't make into the earning process.
There is no limit to the questions you can ask but a daily goal of 10 questions is set by Quora on your partner dashboard.
You can request answers from 25 people per question for each question you are asking and also add into relevant topics. You can edit the questions at a later stage also.
You can read more about the program, updates and discussions here.
How Does It work?
If you have an overlook on the Quora Partnership Program, it is a simple process.
You ask questions
People come to that questions to find answers
The number of ad impressions made through that question will pay you for asking that question
The other parameters do contribute to the final result of it. Such as, the answer you got on your question, relevancy of the answers, internal and external traffic for that question you asked and so on.
How Can You Join?
The current process of joining Quora partner program is by "invite" by the Quora team. However, the parameters for this invite are not clearly known. From what is experienced, people with a previous history of asking a valid question stands a chance to get an invite.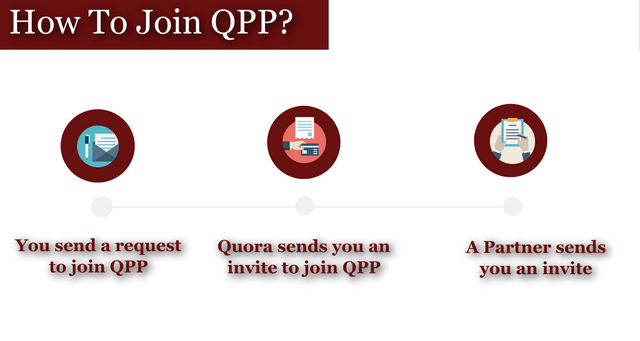 There is also an option to apply for joining the program. Sign in to your Quora account, and go to this link. At the end of the page, you can see a Request An Invitation button. Click on this and you have sent a request to the Quora team to consider your request.
If you have already asked questions in the past, and those questions have a good traffic, then chances are Quora will send you an invite to join their partner program, however this is not guaranteed. You can focus on giving quality answers too.
The third way is through an invitation from partners. Those who are already in the program can invite eligible people who are already having a Quora account can invite them to join the program.
Pro Tip: If you haven't logged in to Quora for a long time, check it once, you never know if you have a pending invite.
Continue reading the complete blog here: https://malayalaminfocentral.com/how-to-earn-from-quora-quora-partnership-program/