The deepstate are now REALLY shitting themselves!
INFOWARS HAS BEEN TAKEN DOWN BY YOU TUBE ...!!!!!!!!!!
Anyone's personal views on Alex Jones are completley irrelevant here. (shill , Zionist etc).
It is totally besides the point.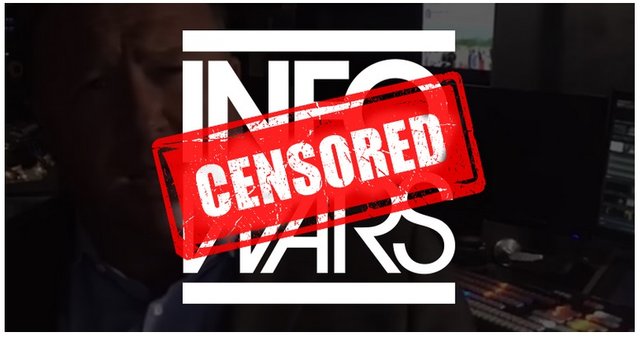 Infowars was, and is, the gateway drug to the highly addictive 'Red Pill' -for millions, and millions of people.
IT MADE PEOPLE THINK.
This is the deep state in action, and is highly indicative of just how threatened they are now feeling.
As in any draconian measure to stifle free speech - it only works when you are the establishment - and then only temporarily.
When you have the President of the United states as an ally, the US military, and with a growing number of US citizens, -and worldwide citizens backing you, its a whole different story...

We know this, and so do they - which brings me back to the level of desperation the deepstate musy now be operating under.
I hope Infowars now comes over and says hello to steemit!