Every lie exposed is the infowarrior, fighting.
Every illogical thought process exposed, is fighting.
Calling out preconceived ideas that lie in dogma and not common sense, is fighting.
Every comment against censorship, and speaking your truth, is fighting.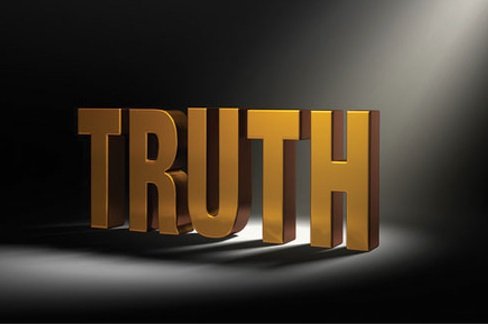 These things we know. Or if you don't know, it's about time you figured it out.
The weakness of 'the correct', is the reticence of fighting until provoked. I reaction to silliness only when pushed.
Conversely, the left need to employ this strategy, to win, for their lies need aggression to push it through.
'The Correct' need to toughen up and get actively more aggressive. An active attack on the ideas and lies that go unopposed. Get active!
It is all to easy to not do anything, except defend your position when attacked.
It's all too easy to avoid attacking the left, for the left will adopt the victim stance when attacked - as this is their game, their natural position when not in a position of power.
But if you have made the commitment, and see this war raging for what it is, NOT being aggressive against the liars is not an option.
Every argument won, every lie exposed, and every false premise ridiculed, ARE our bullets. Hitting the enemy going forward is has 10 times more impact than destroying arguments in defense.
We need to 'infect' them with logic.
Attacking puts the enemy on the defensive. It changes thought processes. It applies pressure.
More importantly - It changes minds.
The leftist aggressor do not change their minds, if they are raiding our trenches.
Trench warfare deep in the enemies lines can shock and change minds a in way that defending a position does not do.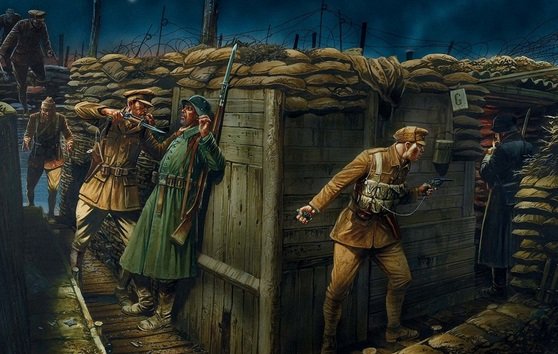 Infecting the enemy lines with 'thinking and logic' will be more effective, rather than hoping for an aggressor to be infected, if they are in your trenches.
How does this apply in Steemit?
Strategy does matter.
Due to the structure and power ( voting and size of wallet), it pays to research any intended offensive on a specific target.
Research their friends, and allies. See if their enemies are potential allies. Research historical patterns.
Get analytical !
You do not want to upset a leftist enemy that can hurt you though - through down voting and flagging wars if this important to you.
Why? Because it weakens you.
Because if you really hurt them, they will get vicious, and make no mistake about that. That counter attack will happen...
If you have exposed their lies, or mocked their logic (my personal favorite!), or shown them up for being who they are - they will spit, scratch, and bite back in anyway possible...and if big voting power is a weapon in their arsenal they can hurt you with - they WILL employ the tactic.
When they know they have no intellectual weapons, any and all others will be deployed.
They are childish, lying, nasty, spiteful, motherfucker's....
And the mask always slips.
There is no other direction for the mask to slide, if you are winning. If your bullets are finding the target.
The inevitable patterns of behavior puts you in very strong position. Predictability of the enemy is a massive strength. Know your enemy...)
It means finding political confrontation. It means criticizing philosophically dubious arguments.
It means not being lazy. It can mean not appearing nice.
It is much easier to stay in your comfy echo chambers than going on trench raids, and getting shot at.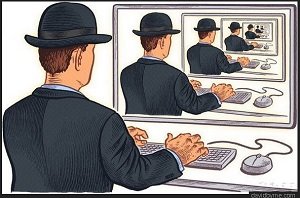 It means being called 'aggressive' or being called a 'bully' or 'nasty', or any other defensive responses the intellectually weak will think of, and throw back at you.
Emotional rhetoric and victim hood is all they have, and they will employ these tactics.
Toughen up.
The results of going on the attack?
Exposure of lies will mean exposure of the enemy. Exposure of the enemy, for others to see.
Or - best of all - the enemy becomes your new ally..
To make your enemy your ally will not come from being nice.
To become your ally, they need to become mentally 'healthy' (as opposed to the mental illness they are currently exhibiting).
They are mentally ill, and the treatment is seeing the truth.
The red pill, is the bitterest of all pills to swallow- so expect no thanks...
Raiding parties into other peoples feeds, and challenging their lies matters .
It won't make you popular in the nest of the mentally ill.
So what? What are you scared of?
If popular centric sentiments enter the equation, you need to look at your equation. Or your conviction of being an infowarrior.
This is not a game.
Don't be a politician.
Don't be the majority.
Get into those trenches and get dirty!