Thinking out of the box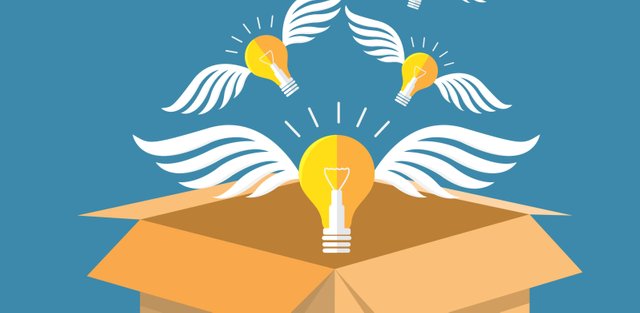 Today I will talk about coming out of the box.
We may be learning a lot from all around,
maybe we do not want to learn from around but we're always learning
If we learn this way, then There will be no change in us.
so we have to thinking different. We may have fixed many thoughts in our mind in the brain.
it may be wrong or right but we have to verify it.when we thought think out the box ,
before we have to format our brain and remove unnecessary thinking from our brain.
our most of thinking.5 people doing a work, I can do this.
5 people say something now I can say this safely. it is our inbox thinking.
as a result, we can't do something new or create new think.
we can't show our personality.
We understand the present time of life.We spent three times
past future present.
Our life is the present .
Future is coming Front
We can stay or not stay.
past is gone, We can not change the past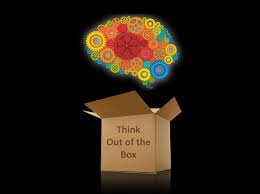 consequently, present moment Which we feel, The way we live, thinking of present ,it's our present moment life.
but our inbox thinking how many effects in our present moment. now I'll describe it.
when we wake up in the morning Then we think a lot. most of thinking are unnecessary ,useless ,disfunction and some time harmful.
we are repeating this think every time.
almost thinking are coming, past pain and future fare.
We may be sad about an incident in the past. but we are repeating this sad moment every time and We're sad again.
now I'm sharing a joker story. one day Joker talking a joke it's really funny. Everyone laughs.
the Joker talking the same joke again and now some people laugh.
Joker talking the same joke again now nobody laughs for his joke.
then jocker say, crazy people, If not happy with same happiness repeatedly.why you sad same sadness repeatedly.
every time we remembering our past moment and thinking our past pain .so that we cannot feel our present moment.
always remembering past pain and we destroyed our present moment. it's no need for us.so that we do not get sad in the present moment .
so we should prepare present moment. but we are always thinking our past pain.
we can't take any decision for future fear. we thinking exam will well or bad, CGPA score and much more.
thinking and thinking and waste out present moment. past pain and future fair. two things are always with us.
Why is this happening?because of our thinking inbox. if we remember past happy moment maybe we feel better.
we always receive our past learn but not receive any past pain moment.
The future will be what we will do today. if we worry today future Will be filled painful things.
We regularly thinking about some issue. but we can try to think different.
we have to thinking , how can change our life, not past pain.
So in every moment, think of life in another way. we make our behavior, avoid similar thinking.