" In Norway, those with surplus fruits hang them at their fences so those who needed them come to get them".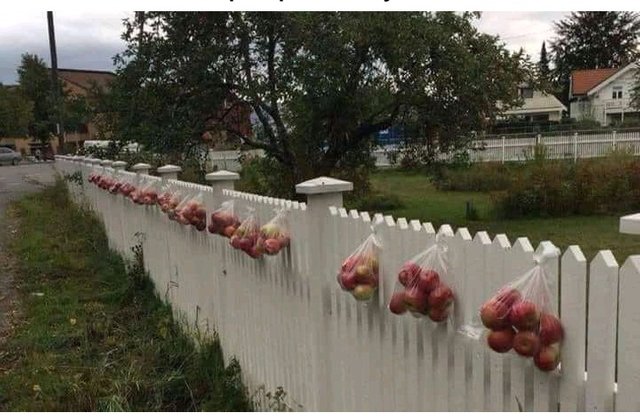 Reading this on my Facebook timeline made me realise how man has become the greatest enemy of man especially in the part of the world I come from. Growing up I heard a lot of stories of how man lived in harmony with each other in the early days,how they ate together as one family during celebrations, how they sell their farm produce on the road side by just tagging the amount and no presence needed and so on.
Then I wonder how we all got it wrong,then the answer came forth " fear", fear of man's fellow man, fear of the unkown, fear of the future and all manner of fears. The heart of man is wicked they say,we have become soo encroached in the precedings of another mans thought that we become soo scared of the actions that could arise from these thoughts and hence live as island of ourselves. These has greatly damaged our brotherly love for each other and our communal relationship that "the man who hangs the surplus fruits harbours fear and the man who takes it takes it with fear too"..shit! What has really happened to us?
To me, I feel a good man should do good regardless...