Cauliflower cake gratin (recipe with photos)
Good afternoon, Steemians friends. I hope you're all well.
In this opportunity, I will explain the "step by step" to prepare a succulent and creamy "cauliflower cake". There are countless recipes to taste this delicious vegetable: roasted, boiled, battered, fried...
Today, we will put on our apron to transform this beautiful cauliflower flower into an exquisite and gratinated cake.
To enjoy this wonderful cake...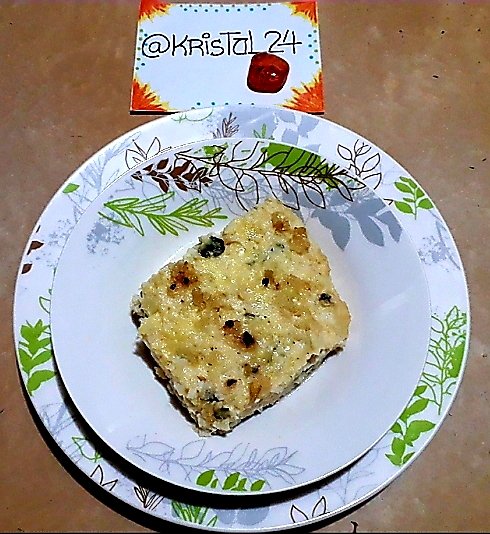 You will need the following ingredients:
1 large cauliflower
2 eggs
8 tablespoons grated white cheese
1 onion
6 cloves of garlic
5 peppercorns
fresh parsley
coriander
Bechamel sauce (recipe at the end of the post)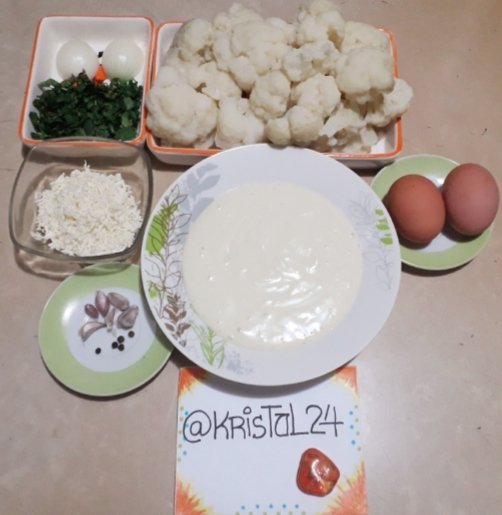 The first step will be: Chop the cauliflower, leaving only a small piece of the stem (just enough to NOT break). Wash well and put it in a large pot with boiling water and 1 teaspoon of salt, cook for 20 minutes. Once we check that it is cooked, reserve until it cools naturally.
Proceed to chop the cauliflower and place in a bowl.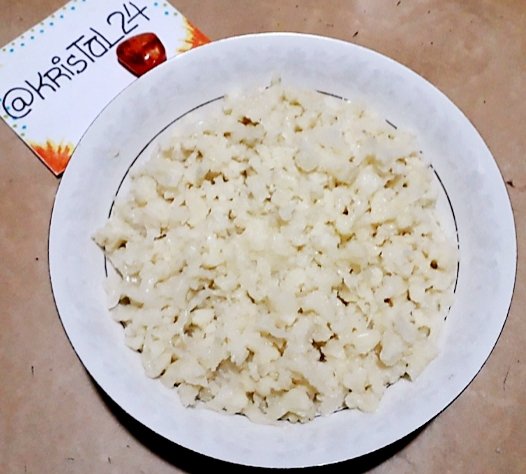 Next, in a saucepan sauté the onion (finely chopped) and add a pinch of salt.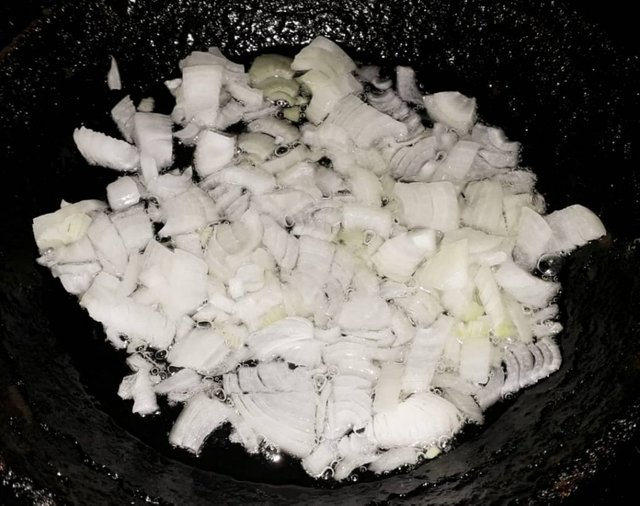 When the onion is transparent, crush the garlic and add it.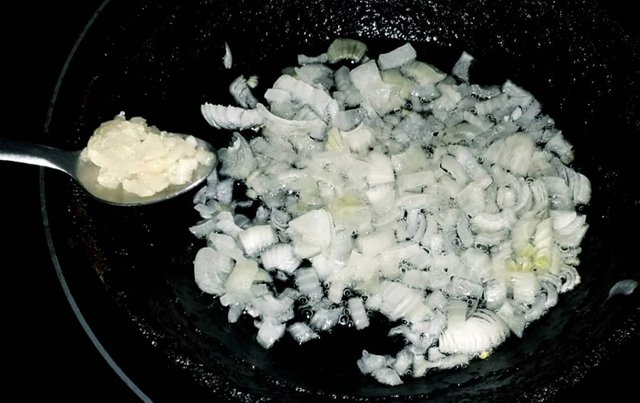 We incorporated the 5 grains of crushed black pepper...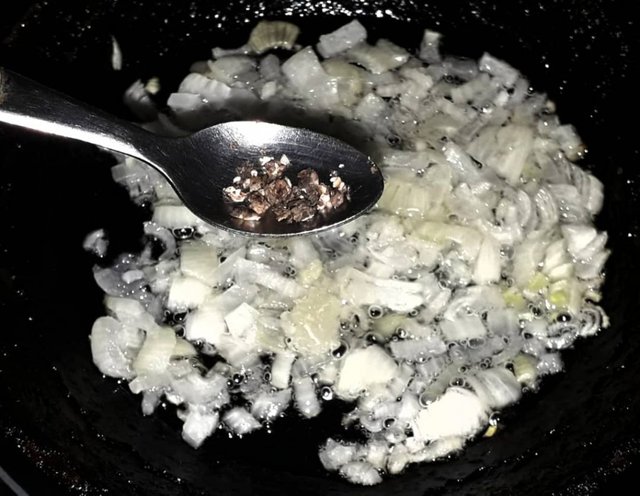 In this step: we proceed to separate the egg whites from the yolks; we beat the egg whites at "high" speed, until we obtain a texture that is neither dry nor hard, but foamy enough.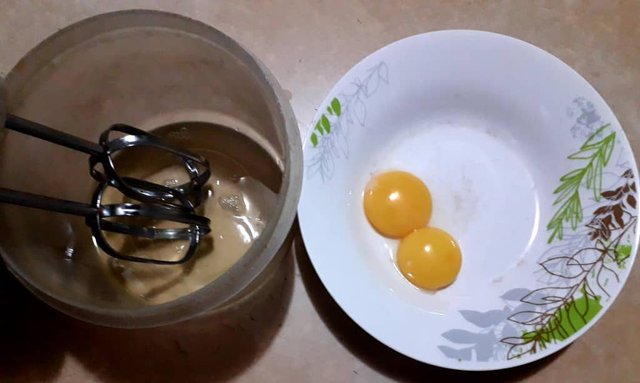 This is the texture of the egg whites...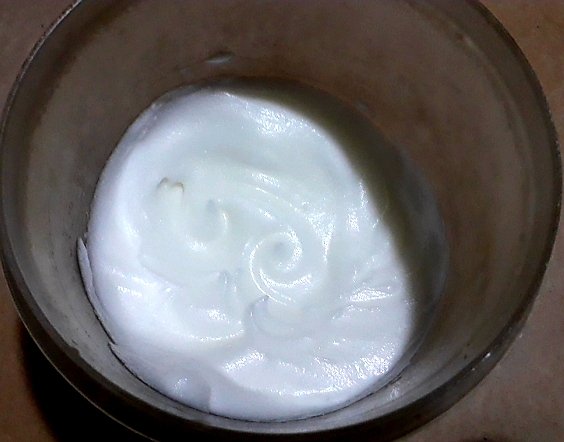 Friends, let's start unifying all the ingredients and preparing our delicious cake.
The first ingredient that we are going to add to the cauliflower will be "the bechamel sauce".
This preparation is super easy: Heat 500 ml of milk, add 2 tablespoons of butter, 75 g of flour (diluted in water to prevent lumps from forming), add a pinch of salt and nutmeg, heat over "medium" heat until it thickens.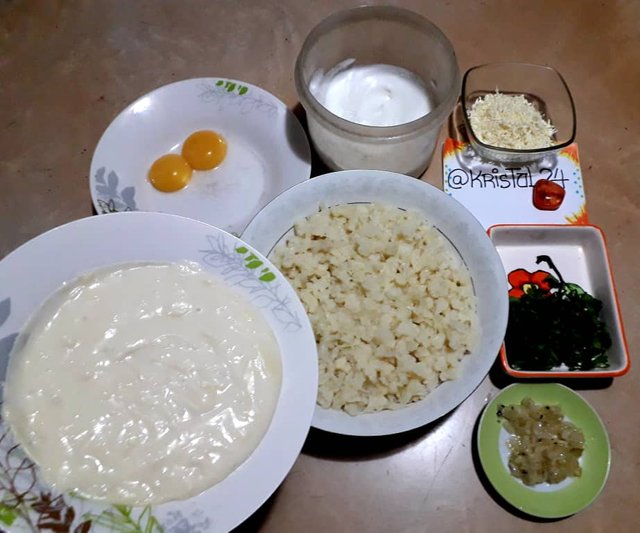 Add the 2 egg yolks and mix well...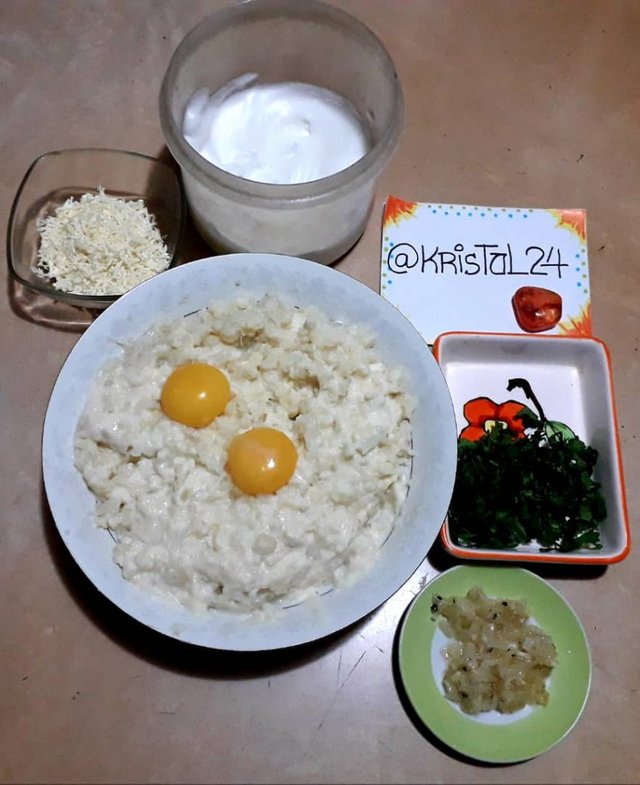 Next, add the grated white cheese (reserve 2 tablespoons for the final step).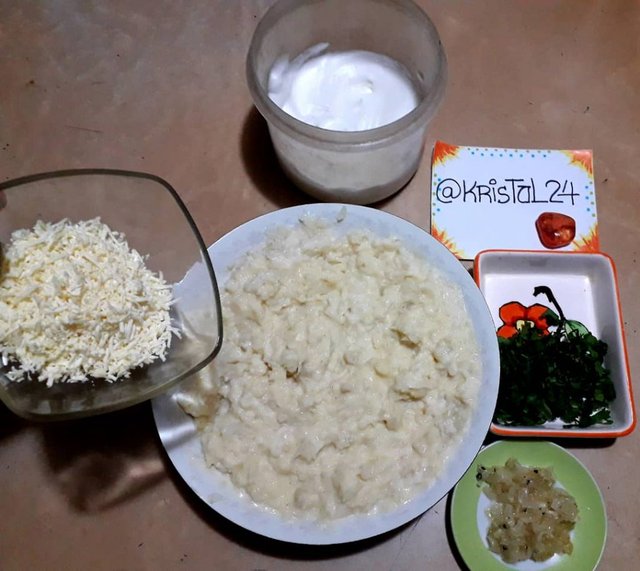 It is the turn to add the fresh parsley (finely chopped).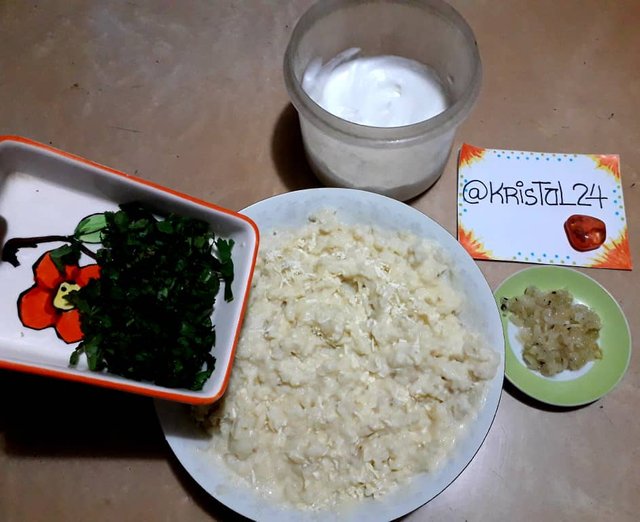 In this step we must add the egg whites that we had reserved.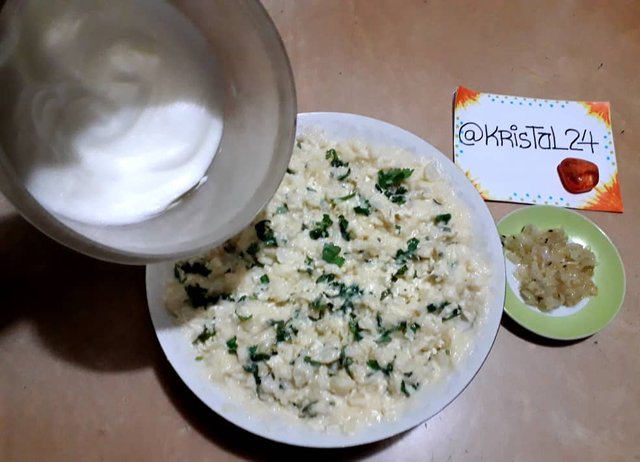 We proceed to unify with the other ingredients.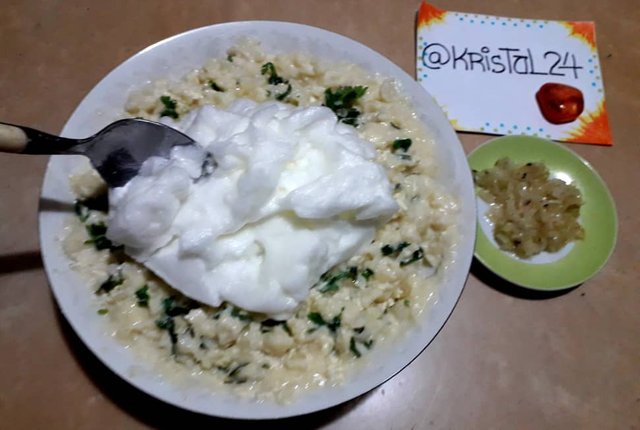 Place the preparation in a non-stick cauldron, add the onion, garlic and crushed pepper sautéed that we had reserved and the 2 tablespoons of white cheese.
Cover and cook on a "medium-low" heat for approximately 1 hour.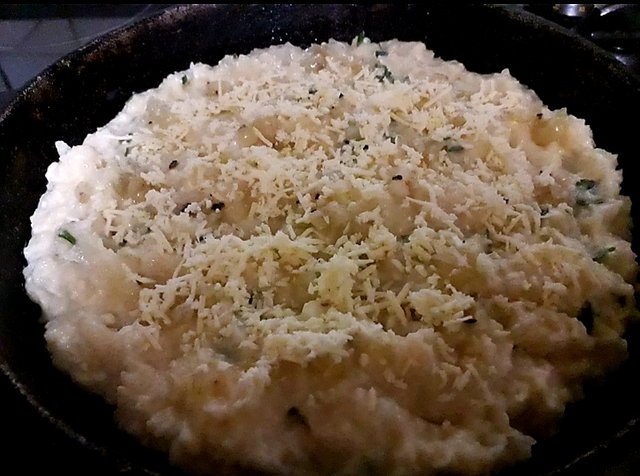 Friends, I present to you our exquisite "cauliflower cake"...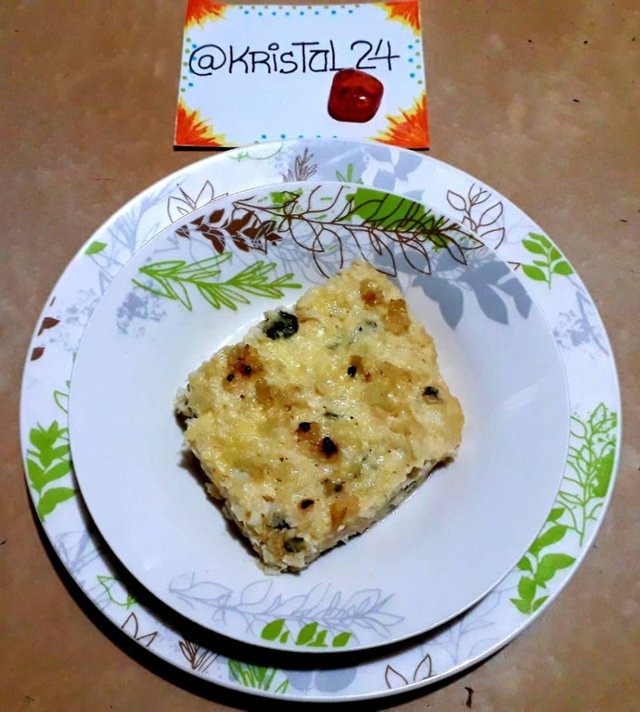 Enjoy its beautiful tonality and creamy texture... Hummm!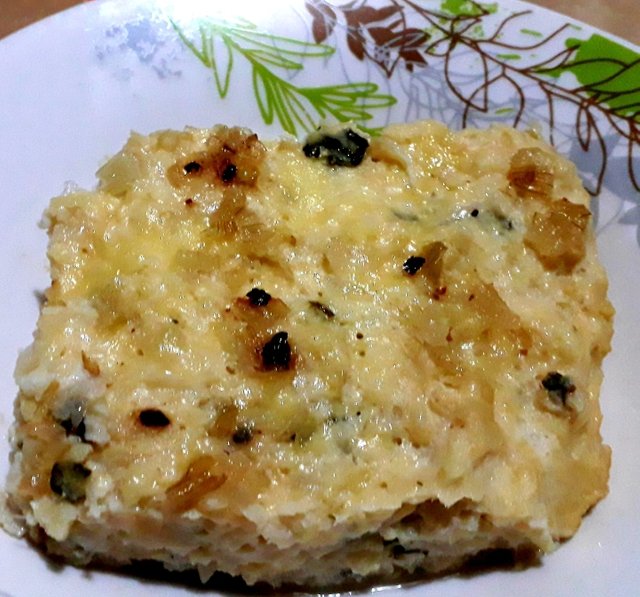 @kristal24 wishes you all the best!

"Cooking is a language through which harmony, happiness, beauty, poetry, complexity, magic, humour, provocation, culture can be expressed." (Ferran Adrià)
---
Camera: Samsung J6
---
Posted from my blog with SteemPress : https://marjorieheredia.000webhostapp.com/2019/03/cauliflower-cake-gratin-recipe-with-photos
---