Banana and cheese croquettes (recipe with photos)
Good morning Steemians friends, I hope you are well and have a wonderful day.
In this opportunity I will share a recipe super easy and simple to prepare, this dish can be enjoyed as a dessert or as a side dish. I'm sure it will be an ideal snack for children and adults will love it.
There are an infinite number of recipes when it comes to combining banana and cheese. By unifying these two ingredients, a wonderful and delicious contrast is achieved.
I now invite you to enjoy the "step by step" of this exquisite version, which is characterized by its subtle flavor and double texture crispy on the outside and creamy on the inside.
To enjoy these exquisite "banana and cheese croquettes"...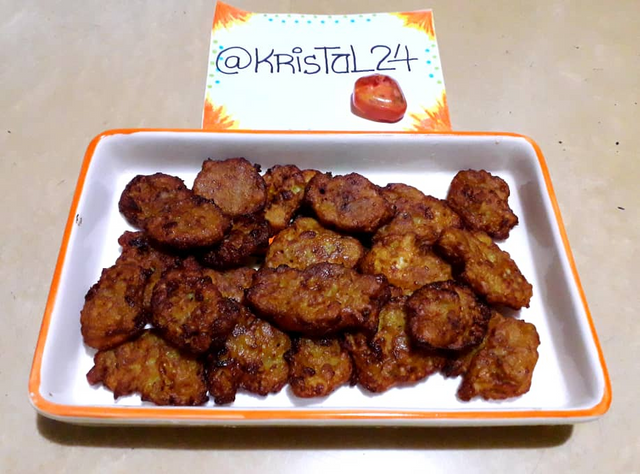 They will need the following ingredients:
1 banana
2 tablespoons flour
4 tablespoons grated white cheese
1 egg
1 teaspoon vanilla essence
1 teaspoon ground cinnamon
2 tablespoons sugar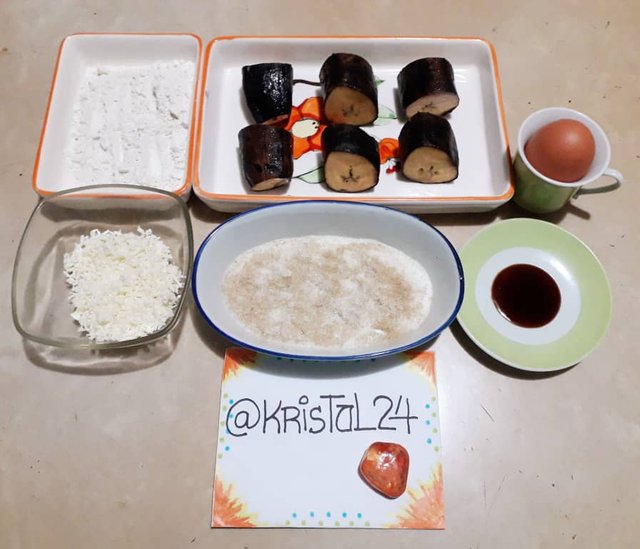 Preparation:
The first step will be: Boil the bananas for about 30 minutes or until the skin peels off.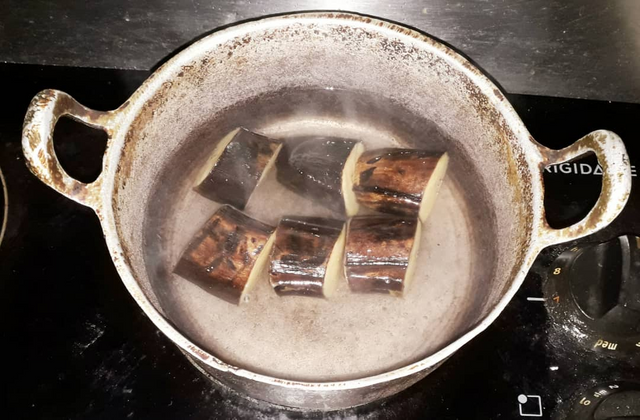 When they have cooled to room temperature we proceed to form a puree with a fork.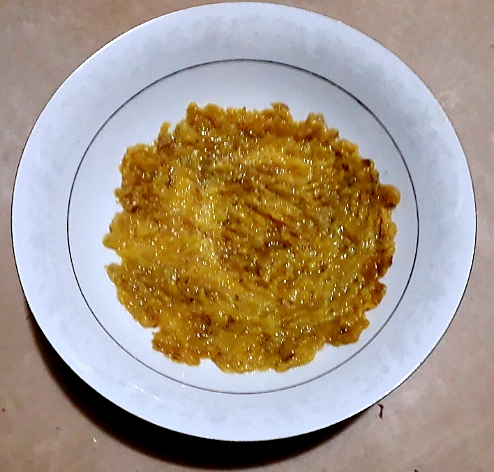 Then we add the beaten egg.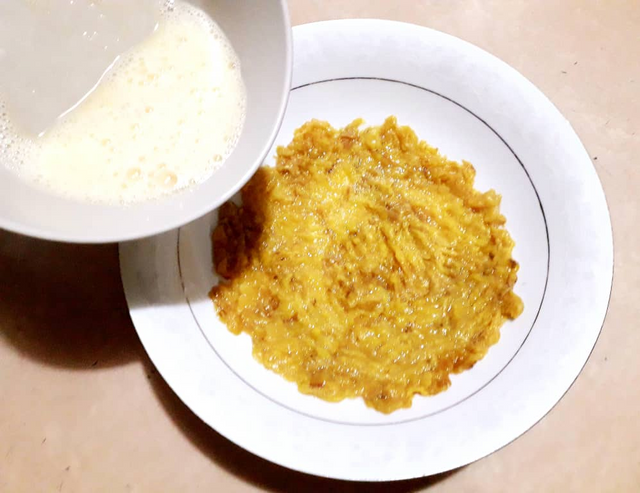 Mix the 2 spoonfuls of sugar with the teaspoonful of powdered cinnamon and add it.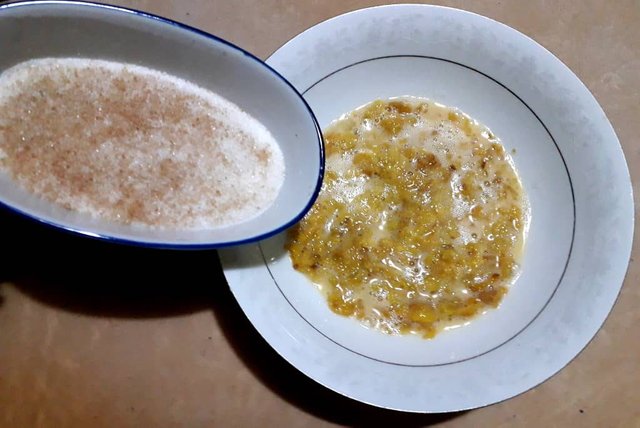 It is the turn to incorporate our star ingredient: "white cheese", which when combined with sweet banana will bring that special touch to our exquisite preparation.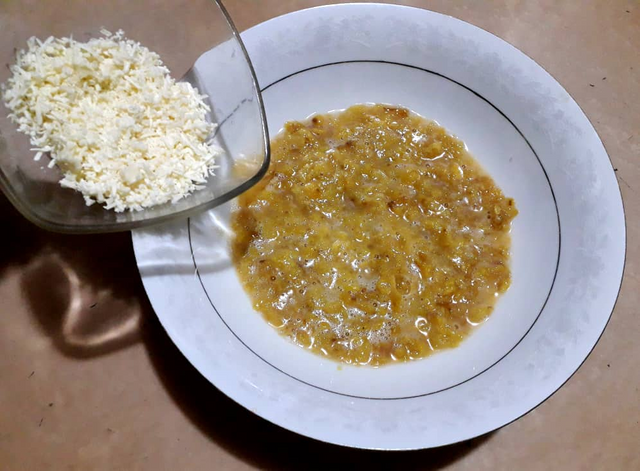 Then we add the teaspoon of vanilla essence, which will give a fabulous aroma to our recipe.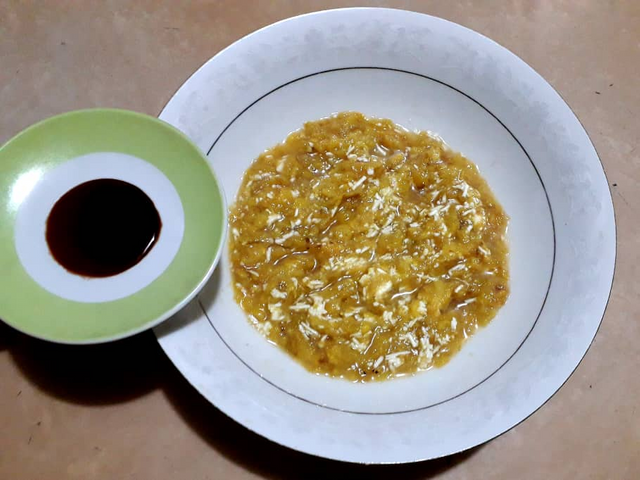 Add the 2 spoonfuls of flour, this ingredient will allow our croquettes to have a toasted and crunchy texture.

Mix, checking that there are NO lumps.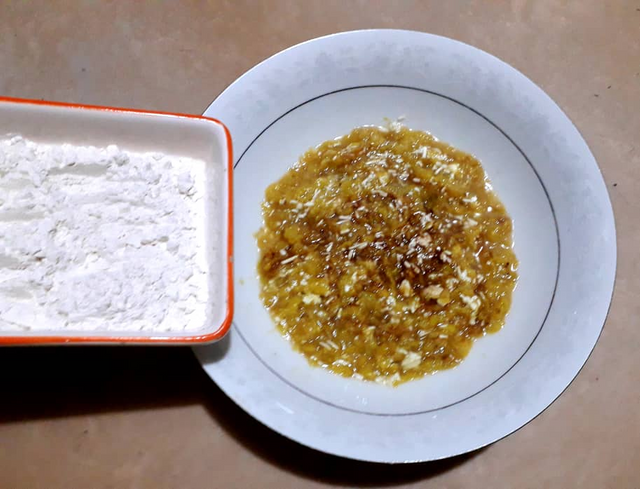 In this step: Add oil to a non-stick frying pan and place 1 tablespoon of our preparation, fry at a medium-high temperature.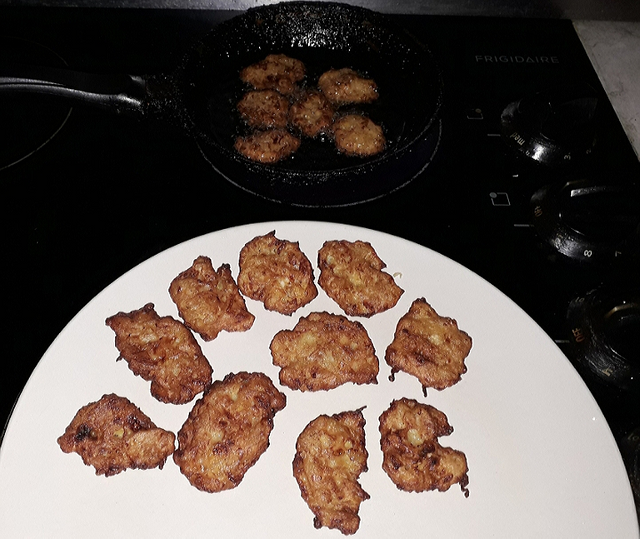 Dear friends, here are our delicious "banana and cheese croquettes", it is fabulous to add a touch of sugar on top (optional).
On this occasion, we enjoyed it to give more joy to our snack.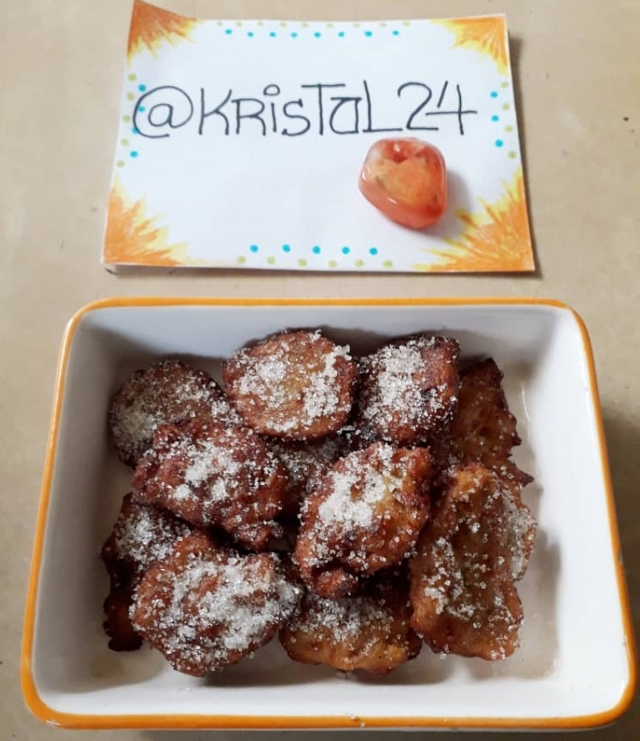 @kristal24 wishes you all the best!

The dessert has to be spectacular, because it comes when the gourmet is no longer hungry. (Grimod de La Reynière)
---
The photographs were taken with my Samsung J6 camera.
---
Posted from my blog with SteemPress : https://marjorieheredia.000webhostapp.com/2019/03/banana-and-cheese-croquettes-recipe-with-photos
---