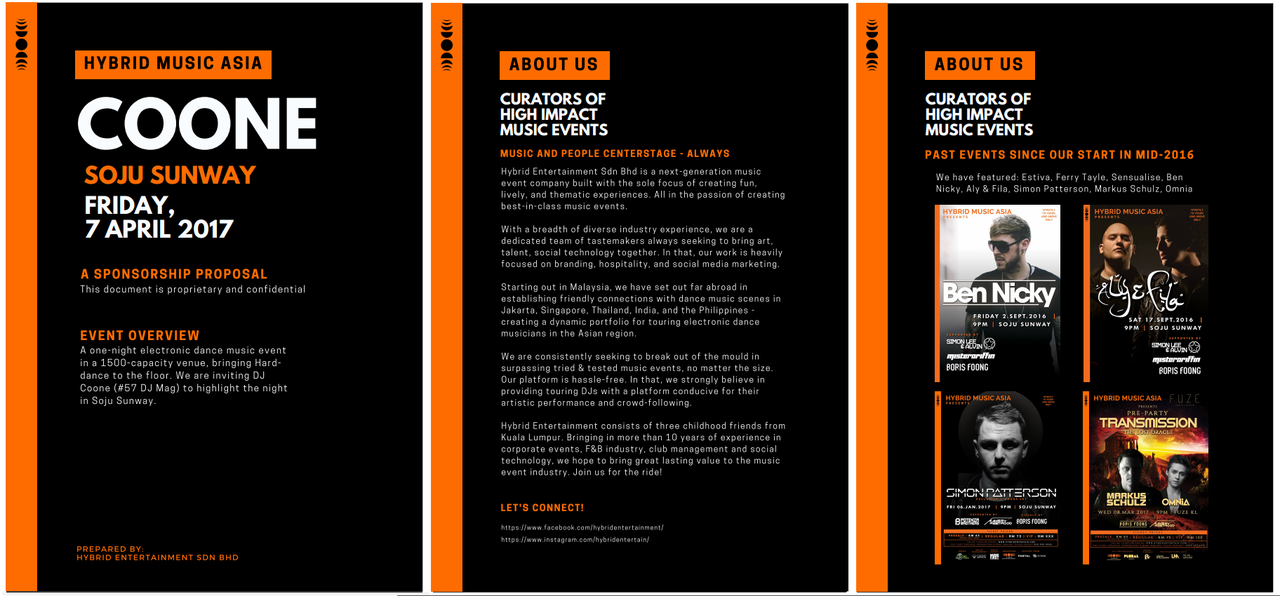 Not sure why the aliasing is terrible with the image, it doesn't look like that on PDF. Anyway, I would first like to thank @sykochica, @giftedgaia, @raymonjohnstone, and the rest on the Steemit Talk Podcast - @steemittalk yesterday for the great and very interesting talk. On a side note, @fyrstikken's question about scaling up STEEM for 1 billion users got me thinking.
Sorry if I seem a little too preoccupied, but I was running on sleep debt, hustling to get a sponsorship proposal done all week. Especially after figuring out that I'd need to be dealing with additional corporate sponsors for a profitable venture in organising larger music events.
We've been running on break-even budget for the past 9 months - but good thing we've established a level of integrity and credibility in our works. It's amazing what a small group of childhood friends can do together. We don't really have any job descriptions and we just fill-in for each other whenever needed. So we learn a little about everything, although I'm leaning more on the art and tech stuff.
I can't show the rest of the proposal document that I've done, but here's a quick, dirty, and quite-obvious tip for making strong branding. Just stick to three colours, two different fonts, and cut out the rest of the fluff! Fifty percent of my design choices and content were invalidated the moment a branding professional friend told me not to be too fancy and long-winded. I'd say that it's great advice.
Funny thing, ever since I got out of my zombiefying dayjob last year, I find that I'm actually working even more now, including weekends. Not that I'm complaining. It's actually quite refreshing not to be confined by job scopes.
That said, I was quite stumped yesterday when I was asked about who am I and what my agenda is on Steemit. Honestly, I've never put much thought into that and admittedly, I have issues defining myself. It's becoming "worse" in each passing year. I've always been pretty experimental, and the only that's certain about life is change and uncertainty. Maybe I should just consider marriage at one point lol.
But if there's anything that I want to be doing on the blockchain, it'd be something about solving the problems present in 90% of the world's employment regimes and their incompatibilities with most of our motivations / intrinsic values. And not to forget, work is actually getting more obsolete by the day since just about any jobs in the market are either full of fluff, or can be entirely automated in time. Just like what I've been doing all weekend.. so I'm going to enjoy some these while it lasts! Other than that, playing a part in moulding social currency on a blockchain seems to be pretty fulfilling too.
Now that I got this out of the way - it's time to get some sleep, and start putting my head into Steemit again! Thanks for reading this entry..
---
Follow me @kevinwong