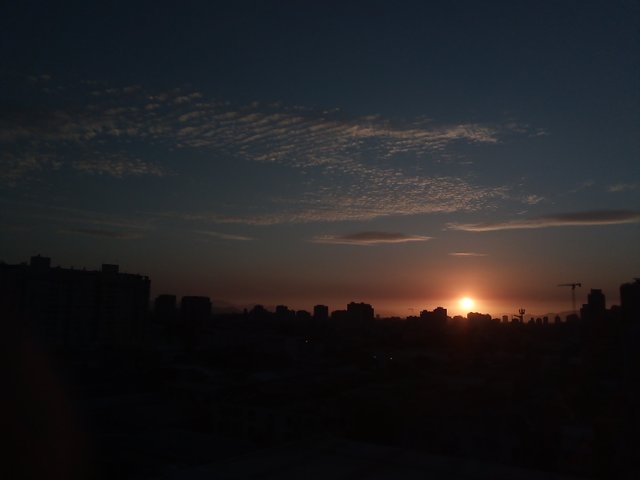 De la vida como una montaña y el cielo nocturno como destino ideal
Siendo conscientes de nuestra finitud y limitación, respecto a una realidad que parece ser eterna y remontarse más allá de las barreras de nuestra propia existencia, la vida es una lucha que no podemos ganar, una batalla de la cual en un momento u otro saldremos derrotados.
¿Pero es que a caso es diferente para alguna otra cosa que conozcamos? Dar un pequeño vistazo a nuestro al rededor nos daría un claro ejemplo de que no es así.
Hasta la rosa más bella en algún momento se marchitará, y hasta el árbol más fuerte con las raíces más profundas puede sucumbir ante las llamas.
Entonces, si la vida es efímera, si hasta el más majestuoso astro en algún momento se asomará sobre aquél precipicio apreciando la llegada de su propia muerte.
¿Qué quedará para nosotros? Pequeñas partículas en una mota de polvo azul suspendida en el cosmos.
Cada momento son segundos de vida y también segundos de muerte, reconocer la naturaleza impermanente de las cosas, agradecer, no por lo que tienes, porque nada te pertenece, pero si por lo que es.
Vislumbrar en cada pequeño detalle y en cada pequeña circunstancia una oportunidad para ejercer nuestro mayor derecho y nuestro mayor deber, hacer soberanía sobre nuestra propia vida y darle una dirección significativa.
Comunicar la verdad que proviene desde nuestro corazón y pararnos firmes defendiendo aquello que creemos correcto, sabiendo cuando ceder y cuando luchar.
La vida con sentido es aquella en la que cada instante parece una pequeña anomalía de la cuál aprovecharnos y afectar la estructura de la realidad.
No pienses que no tienes poder, que no puedes hacer nada, porque cada pensamiento, te lleva hacia una acción, y cada pequeña acción cambia el rumbo de las cosas.
Cómo civilización, hemos vivido miles de años contándonos una historia acerca aquello que es divino, colocamos a dios en el cielo, porque el cielo nocturno es la imagen más cercana a la infinitud de aquello que es perfecto.
Entonces, sube a la cumbre más alta de tu montaña y mira al cielo nocturno, busca aquél ideal de lo que es perfecto y divino para ti y síguelo, porque la vida no es más que una búsqueda y queda en ti decidir qué buscar y a donde ir.
---
About life as a mountain and the night sky as an ideal destination
Being fully aware of our finiteness and limitation, with respect to a reality that seems to be eternal and to go beyond the barriers of our own existence, life is a struggle that we cannot overcome, a battle from which we will be defeated at some point.
But is it any different for anything else we know? A small glance around us would give us a clear example that this is not the case.
Even the most beautiful rose will eventually wither, and even the strongest tree with the deepest roots can succumb to the flames.
Then, if life is ephemeral, if even the most majestic star at any time will look over that precipice appreciating the arrival of its own death.
What will be left for us? Small particles in a mote of blue dust suspended in the cosmos.
Each moment is seconds of life and also seconds of death, to recognize the impermanent nature of things, to thank, not for what you have, because nothing belongs to you, but for what it is.
To glimpse in every little detail and in every little circumstance an opportunity to exercise our greater right and our greater duty, to make sovereignty over our own life and to give it a significant direction.
Communicate the truth that comes from our heart and stand firm defending what we believe to be right, knowing when to yield and when to fight.
Life with meaning is one in which every moment seems to be a small anomaly to take advantage of and affect the structure of reality.
Don't think that you don't have power, that you can't do nothing, because every thought leads you to an action, and every small action changes the course of events.
As a civilization, we have lived thousands of years telling a story about what is divine, we put God in the sky, because the night sky is the image closest to the infinity of that which is perfect.
Then, climb to the highest peak of your mountain and look at the night sky, look for the ideal of what is perfect and divine for you and follow it, because life is nothing more than a quest and it is up to you to decide what to look for and where to go.
---
Foto original / Original photography
---
Posted from my blog with SteemPress : http://www.joeduque.ml/2019/12/07/de-la-vida-como-una-montana-y-el-cielo-nocturno-como-destino-ideal-about-life-as-a-mountain-and-the-night-sky-as-an-ideal-destination/
---