While I was in my advanced pottery class finishing up my vase, my art teacher gave me a bag. She made me a pair of copper and turquoise earrings because I donated some things to the class for everyone to use. I told her thank you, took off my gold earrings and put on the ones that she made me.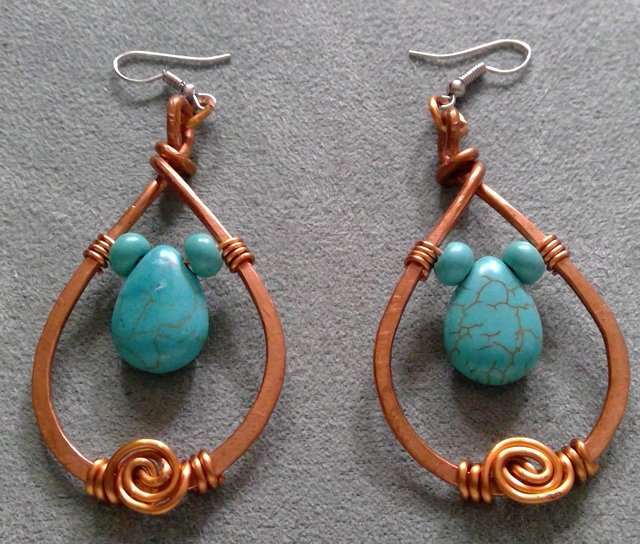 I got several compliments from other women who liked the earrings and asked if I had made them. One of my friends admired the earrings and told me that she would bring me a pair of copper ear wires to replace the silver ones.
I was so appreciative of the gift that I had not even noticed that the ear wires were silver. I told my friend thank you but I believed that I had some copper ear wires at home.
I showed the earrings to my son who told me that a friend that he knows sells her copper jewelry on the weekends and makes several hundred dollars in a day. Who knew? I've got enough wire and beads to fill a whole booth if I wanted to make jewelry to sell. I may have to see if she wants to barter, trade or buy some of my supplies because I am not going to make that much jewelry anymore.
Have a great day!