As I was browsing my newsfeed on Facebook, I stumbled upon one post about a ride-sharing startup that offers passengers to book not taxis but freaking HELICOPTERS to somehow help lessen the worsening traffic congestion in the country.
If you are interested in booking helicopter rides visit their website here: https://ascent.flights
---
A quick look on their website though, it seems that there are only 7 desginated places the helicopter can land.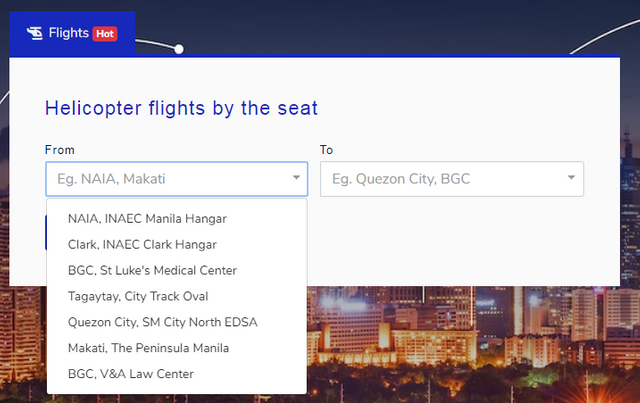 If you are in NAIA and you want to go near BGC (V&A Law Center), it will only cost you P8,900 or ~$180 USD. Yep! For a ~10 minute helicopter ride!!!

I've never rode a helicopter before though so I don't know if this rate is cheap or not. But for a ~9.7 km ride with an estimated ride of only 50 minute if one uses a car, then this service might only for those very rich people out there?! XD