9 Tropical Storms worldwide all happening at the same time
As I was busy scrolling down my news feed both on Twitter and Facebook I stumbled upon the image below. Apparently there are currently 9 Tropical Storms happening at the same time worldwide, each of which has the potential to wreak havoc in its path.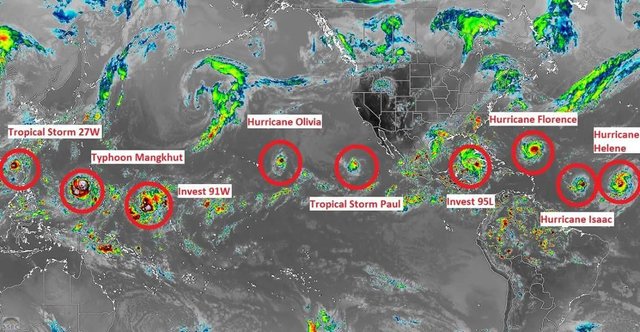 Visualization by Owen Shieh, h/t Marshall Shepherd
Image Source
The strongest among the nine is Super Typhoon Mangkhut which is unfortunately heading towards my country Philippines. Mangkhut's strength is now equivalent to a Category Level 5 hurricane in the west and is currently the strongest storm this year 2018.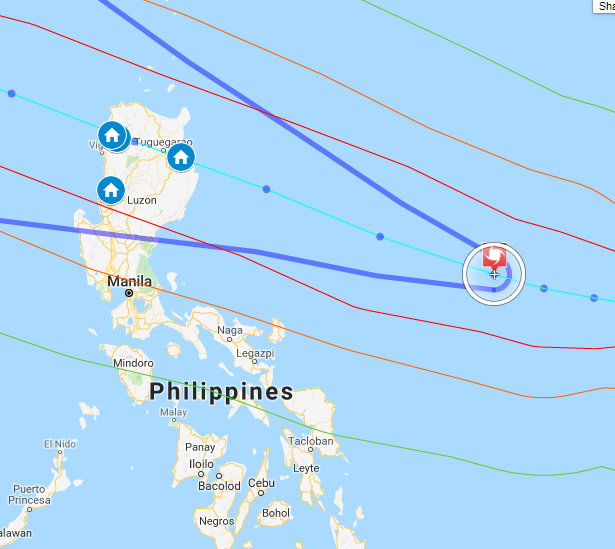 Image Source
Although the storm won't directly hit our place, I am still a little worried about our neighbouring provinces. The last storm of that magnitude to hit the Philippines left our province with no source of electricity for weeks.
Well be safe everyone!