Today I am going to write about one of my favorite topics, which is an architectural style in Southeast Asia that stressing more about "Dravidian Style Architecture".
Introduction:
Dravidian architecture is one of the oldest architectures in the world. The first to start this architecture was Pallava Dynasty, which ruled the area around 275 BCE, is from southern part of India. When I mean Dravidian architecture I am including all Pallavas, Cholas, Pandya and Vijayanagara empire's monuments. Dravidian architecture can further classified into two sub-styles 1. The Structural Architecture and 2. The Rock Cut Architecture
The Structural Architecture
The best example of Structural Architecture of Dravidian's can be seen at Shore Temple which is located in Mahabalipuram, Kanchipuram District. Shore Temple was built with granite stones and it is considered as one of the oldest stone structured temples in Southern India.The basic principle of the temple's architecture is the first ray of the sunlight falls on the lord Shiva's idol, which is faced on the east.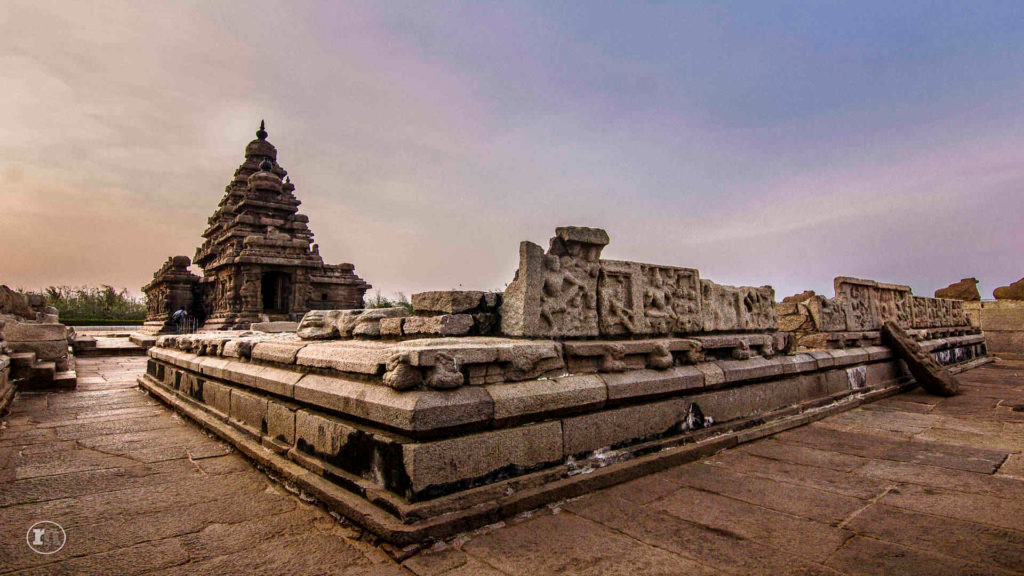 Image Credits
Rock Cut Style Architecture
The Rock cut architecture was started by Mahendra group and further developed by Narasimha group of Pallavas. The best example of this architecture can be seen in the Pandava Rathas (Chariots), built in Mahabalipuram. There are totally five Rathas, dedicated to all five Pandavas. The best among five are Arjuna and Dharmaraja's rathas. All chariots were carved from a single stone.


Image Credits
The Mandagapattu rock cut temple is also an example of rut cut style, which is located in Tamil Nadu. This temple is dedicated to Hindu Trinity gods Brahma, Vishnu and Maheswara.
I would like to mention the other monuments built in Dravidian style of architecture:
Hampi: Vittala Temple
This amazing temple has stone structures such as the stone chariot and the pillars designed as musical instruments. The temple is one of the greatest example of architectural excellence of Vijayanagara Empire in west.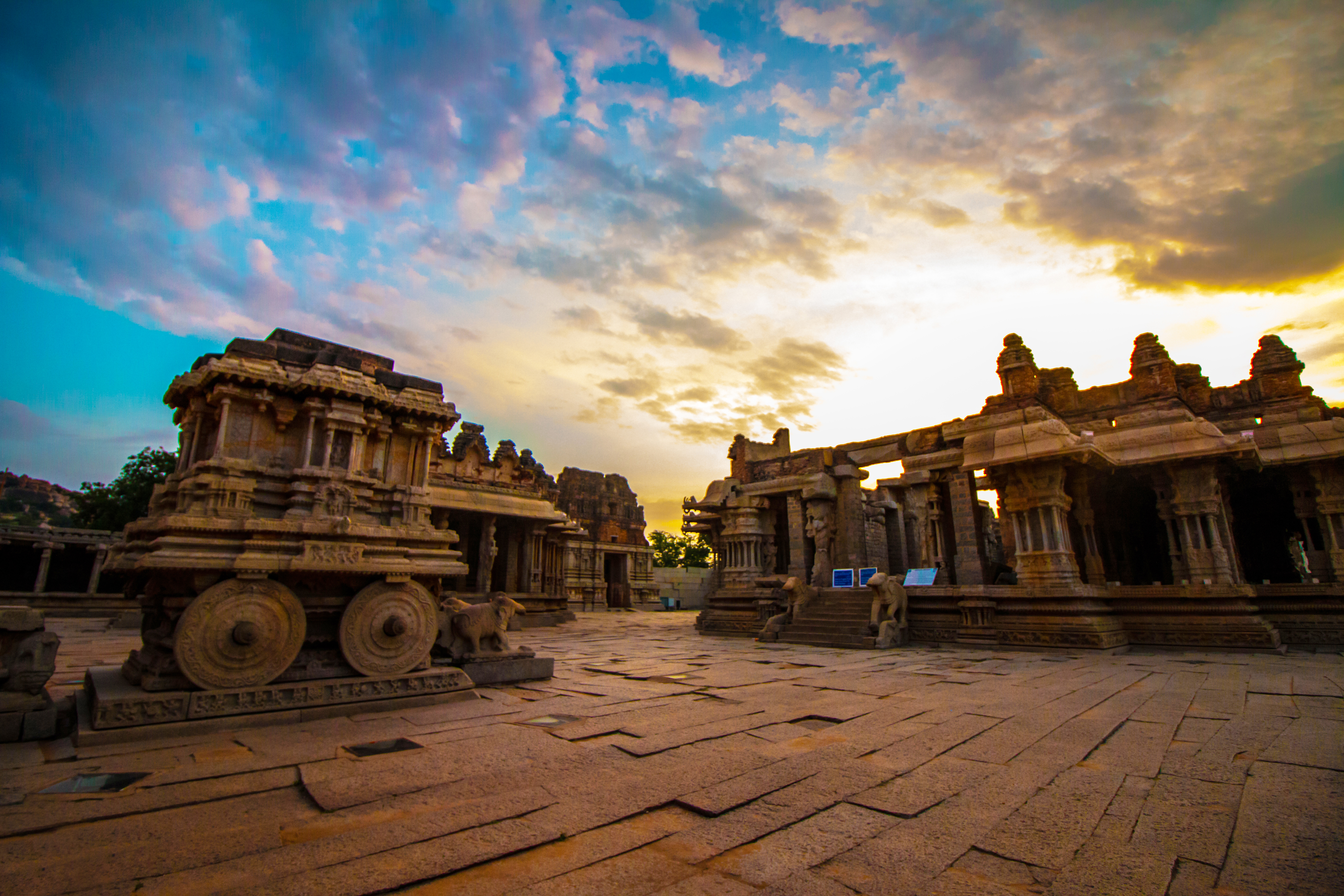 Image Credits
Angor Wat
Angor Wat is a Hindu temple build by Suryavarman in dedication of Lord Vishnu. Angkor Wat is a master piece in Hindu architecture (Khmer architecture was melded with the Dravidian architecture) of southern India.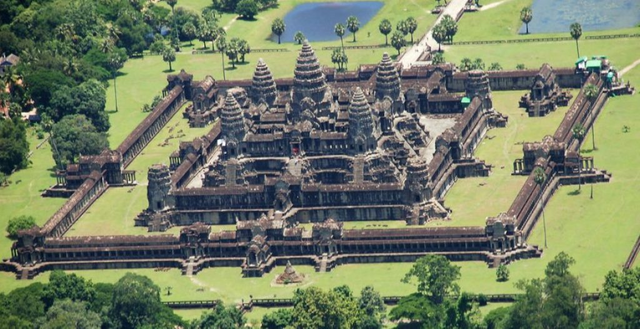 Image Credits
Brihadeeswarar Temple
It is also known as Big Temple/ Thanjavur Temple, which was constructed by Rajaraja Chola I in 1010 CE. The temple is around 1000 years old. Today the Brihadeeswarar temple is a part of India's UNESCO World Heritage Site.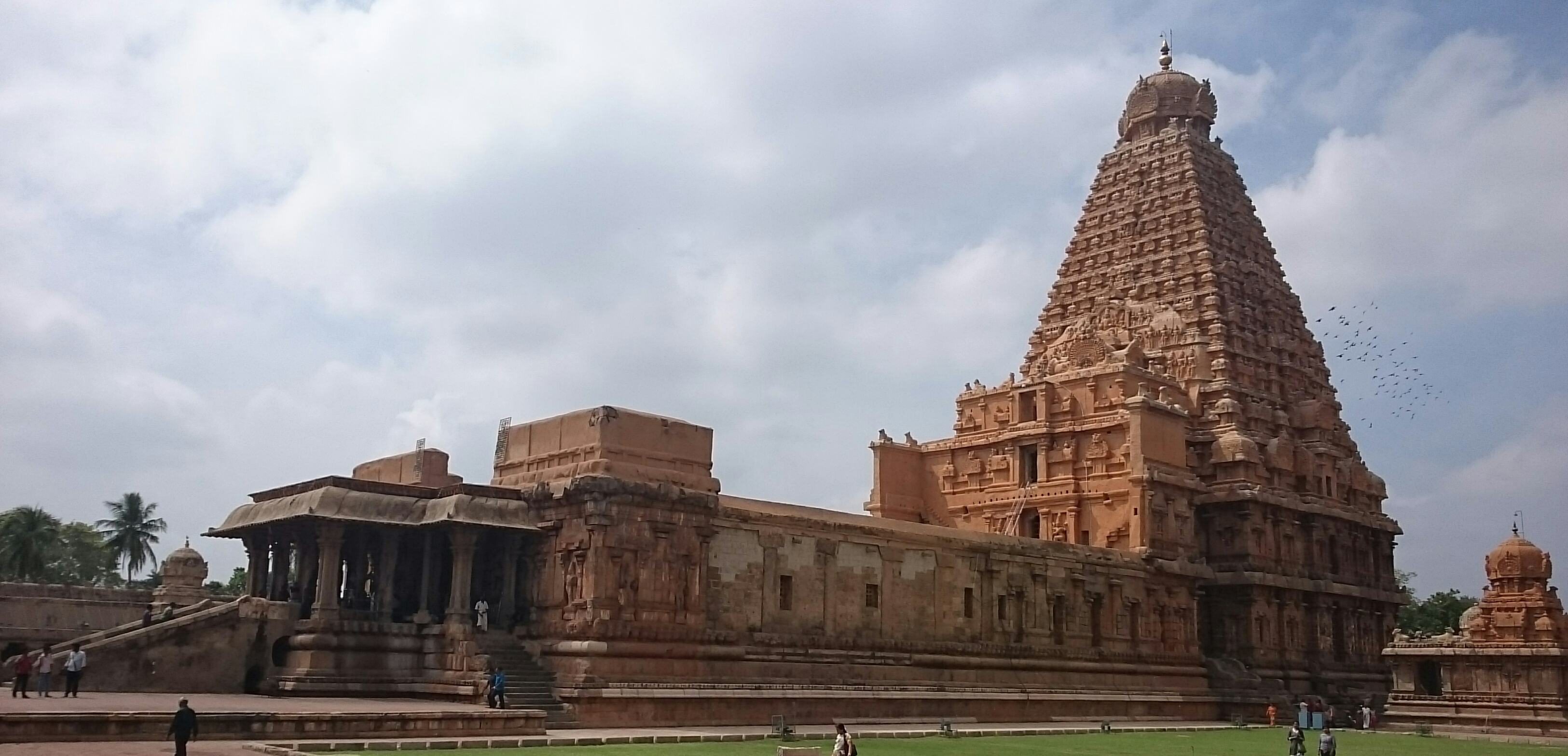 Image Credits
Prambanan Temple
Prambanan temple architecture has mix of both Buddhism and Dravidian architecture. We can see in the temple lord Shiva's idol was sculptured in a large lotus flower. Rakai Pikatan from Sanjaya Dynasty built the Temple to worship lord Shiva.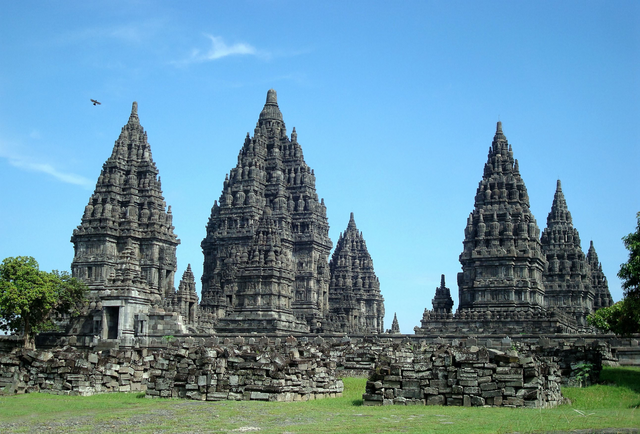 Image Credits
This is my analysis about Dravidian Architecture in southeast Asia. I am not supporting any specific religion, so no hard feelings about it. #africa