Fake Making It ep. 1 | In the Car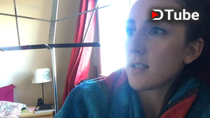 ---
This is a re-upload, because I'm switching over from Youtube to dTube, due to the fact that I'm really unenthused about the culture over at Youtube lately!
Fake Making It is a weekly vlog series following me as I try to piece together a living in the music industry as an adult.
I have this bad habit when I'm in a slow-work period of my life piling on tons and tons of stuff and then it all hits at once. Like how I couldn't find any auditions, so I decided to put together a concert with no event planning experience and then I found some auditions so now I have three to prep for at once. FUN FUN!
Tune in next week, for when I start conquering it all.
---
Virtual tip jar: PayPal [email protected] if you like what you see :-* :-*
Or get me a gift :) : http://a.co/1s0S8s0
---
Follow me on instagram: @jillianfrancessings ... I'm real friendly on there :)
---
▶️ DTube
▶️ IPFS