Facebook Phaseout???

Well.. It was bound to get to this point right?
Before the infamous Facebook and Twitter were brought into the internet limelight, there was a well now forgotten social media site that held the rights to its social media hey-days. Eventually this platform faded into obscurity, NEVER to be heard from again. The funny thing about this once popular site, was the level of traffic it once generated. It was groundbreaking, ESPECIALLY at the beginning of the social media community which was slowly, but surely was taking hold.
One thing to take note of was how this media site helped pave the way for Facebook and Twitter, were users of the site who still were adjusting to the mannerisms, friendships, and the bombardment of cultural interactions we interact with on a daily basis.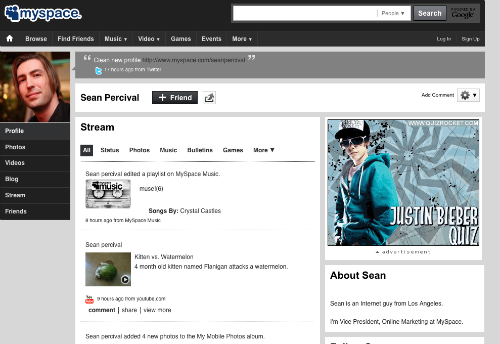 Yeah if you're thinking
"MySpace",
then congratulations because that indeed was the
"old-school"
site that bridge the gap for the expansion of what's now known as a
"social media economy",
and the reason why I use that word
economy
is the result from the rapid growth within the
social media
community.
I looked at MySpace as the beginning of possibilities from it's debut, I never really took to it and maybe that was because it was so new -- I basically placed it into the category of a "trending fad", and bypassed it not giving it much thought. In a nutshell, it was widely considered as the 1st generation social platform, and many flocked to it willingly due to the fact that they could communicate with NOT only a friend or family member, but they could join a web page with a group of family and friends, and that was the main "trigger" to MySpace's success.
Another aspect to point out was that MySpace was targeting audience members of the "Gen-X" generation, I'm a Gen-X'er, and I NEVER got into what MySpace was cooking (Yeah I know, a Rock line thrown in there - had to take the opportunity though, LOL.)
It was like a toy for many who would come home from a busy day of work, only to jump online warming up their desktops, and laptops, ready to get on MySpace, and share the latest stories, ideas, or you even had some who jumped on to seek out that special someone for a possible love interest, this was early innovation at the time, and there were those who believed that MySpace would go on to bigger and better avenues (when in fact, MySpace was limited and flawed to a degree, improvements were needed to touch up any of the shabby software which impeded the quality of interaction between two or more users.)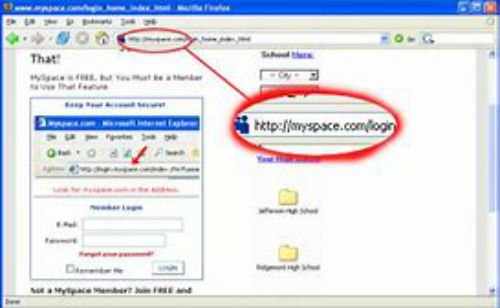 MySpace logon issues would sometimes surface, these were just a few issues that would deter many users of the site

A List of Issues MySpace Was Facing
Accessibility and reliability
Security
Privacy settings
MySpace party problems
Child safety
Social and cultural
Controversy over corporate history
Censorship
MySpace China
Religious and political discrimination
Blocking
Legal issues
Musicians' rights and MySpace terms of use agreement
References
I placed a link (in the "SEO" Source Section below) to a "wiki-page" which goes into further details of each issues when you click on it..
MySpace's basic features included profile options which can be modified for better (customization purposes by the user), it provided posted bulletins about upcoming events (online / offline), group sessions could be set up in MySpaceIM, there was MySpaceTV, there's an MySpace Mobile app alternative for the smartphone, that also included up-to-date news, it provided classified sections (job hunting, as well as other online / offline opportunities,) a Karaoke page section was added for sharable musical events, and it even has opinion polls and community member forums, and if you had a business trying to take off, they provided the option for Google AdSense program to help get the ball rolling with your online business.
In the end MySpace started off strong, people were digging idea for the given moment due to the fact that it was a NEW experience and way to interact with each other online (eventually this would "taper off" in the long-run, and would die off to make room for the next innovate social media platform -- hence the formation of a new site that was waiting for its chance to breakthrough -- and this was Facebook) I'm sure the creators [Tom Anderson · Chris DeWolfe · Josh Berman · Aber Whitcomb · Colin Digiaro · Brad Greenspan · Michael Addicott] of the site benefited from all of this in a HUGE way.
They got RICH! LOL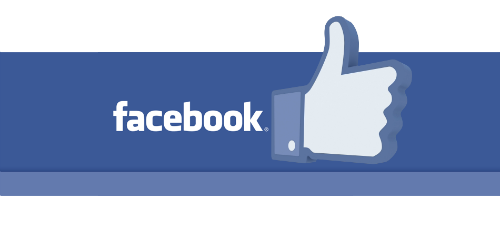 Zuckerberg's Facebook
has taken the internet by storm for a number of years thus far.
MySpace was a great start for a "prototype social platform", but like I said before the site was incomplete in it's overall structural design which left the door of opportunity open for the next biggest thing in social media. Facebook was next up on the roster to correct the functionality annoyances which the MySpace social media site had, and this caused for some of it's users to abandon the platform once Facebook showed up on the scene and basically scooped most of its audience base from the get go.
Structural Design and Functionality was part of MySpace's downfall, but it was these corrections done by it's newer predecessor --> Facebook that- followed shortly after it's internet launch debut, and I'm sure Zuckerberg wanted to make sure that his brand REALLY stood out, so he had things added such as the infamous "LIKE" icon.


Another thing I'm sure
Mark Zuckerberg
took into account was taking time to analyze the way
MySpace's
database layout and structural make-up of the site was implicated and made to function within a HTML web page environment. He had to have known that there were complaints about
MySpace's features
such as
MySpace
group hangout sessions
(these were flaws users experienced at times when trying to join into an online collective group gathering.)
Facebook features a variety of online interaction options anything from displaying one's Friends box images (face wall images), like MySpace they added news feed links,the fan page option can help to build your visibility ESPECIALLY if you're running a campaign, or starting an online endeavor, then you have Facebook Groups, various apps that can be linked to your online devices, as well as site applications to your Facebook page for a better interactive online experience, Facebook Live Chatting pretty much reminds me of a Skype-like type application, the page, video, article, post likes, you have the option to upload photos, videos, like MySpace they have poll application, "pokes" to grab another user's attention, the 'gifts" I never knew about, so taking a hard guess here -- it could be sent to them through the site's app to another user who then can choose to receive it (feel free to correct there if I got it mixed up LOL), online games, text messaging, like MySpace the site has classified ad sections that present various information and possible opportunities.
Advertising supported in the form of banner ads, referral marketing, and video ads.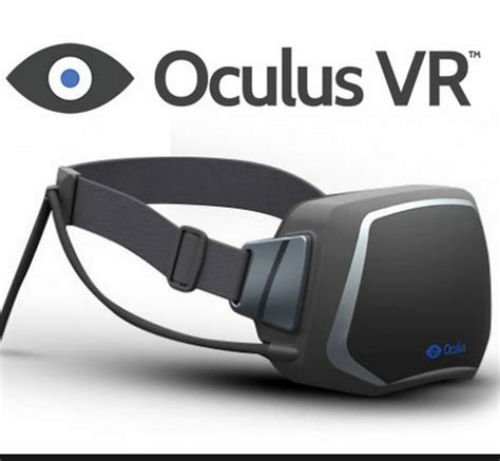 So with
Facebook,
you have improvements already made to ensure the success of the site's performance, and this went on to include many other online tools that were later added in features such as the
"Oculus VR"
device, which took off like a firestorm quickly pulling in users who were lining up to try it out.
Old-school features such as "pokes", and one-on-one chatting options are quite popular on the Facebook niche. However.. After time there still was a problem neither MySpace, Facebook, and sooner or later Twitter, are all facing which is..





TIME..
That's correct, people always go COMPLETELY gung-ho for the newest and latest "tech-savvy" idea that will occasionally change the typical 'SOCIAL NORM' they're already use to, and this can lead to things such as EXTREME BOREDOM, and even more SERIOUS aspects such as depression.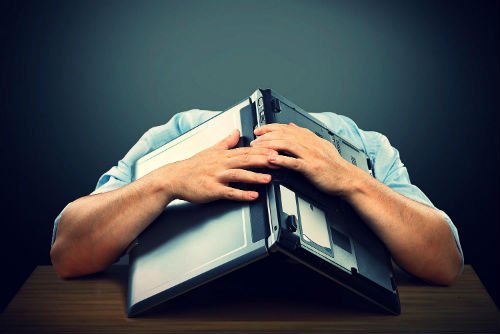 It's funny how we have all of these software goodies to toy around with all day, and use to our advantage to make life MORE convenient in every day use.
Facebook set out to adapt to the demands and changes expected from them by their users'.
Recent issues of users' privacy rights were a growing concern linked through usage of the site's applications.
Facebook claimed that they DO NOT use tracking devices or software apps to track the activities of their users, however their statements failed to prove correct as the online entity had been speculated in using private information of their users which is shared with our own Government, and it was the Patriot Act Laws that branded us as "potential terrorists", and this brings in other governmental organizations into the mix (such as the NSA, TSA, HSI, and YES even the CIA.)
Cyber-bullying is a MAJOR problem associated within the site's community, this was a growing problem that Facebook was slapped with and it continues on in the new year of 2018.
From an overview perspective, many teens now are getting tired of Facebook which is due to particular trends that may attract them away from the social media giant, Instragram seems to be pulling in more of the younger audience base.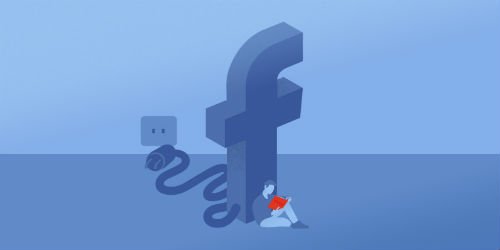 Facebook
says they're not worried about the HUGE drop of younger audience base as they claim the online market is overly saturated with their social media brand, apps, and other online software innovations.
LOL, I say they shouldn't be so sure about that, platforms such as Steemit, Reddit,** and who knows how many more, have the ability to do what they did to MySpace's audience base back then.
They can pull in their young audience base, and convert them to theirs LOL.
So thus my saying to narrow it down to a T.
"History is like a paradox, it's destined to repeat itself at one point or another."


| | | |
| --- | --- | --- |
| | Facebook | MySpace |
| | | |
| Introduction (from Wikipedia) | Facebook is a corporation and online social networking service headquartered in Menlo Park, California, in the United States. | MySpace is a social networking website. Its headquarters are in Beverly Hills, California, US, where it shares an office building with its immediate owner, Fox Interactive Media, owned by News Corporation. |
| Registration | Required | Required |
| Alexa rank | 2 (January 2016) | 14 |
| Website | www.facebook.com Tor: facebookcorewwwi.onion | www.myspace.com |
| Current status | Active | Active |
| Type of site | Social networking service | Social network service |
| Key people | Mark Zuckerberg Chairman and CEO), Sheryl Sandberg COO) | Tom Anderson, President Owen Van Natta, CEO Mike Jones, COO Jason Hirschhorn, CPO |
| Features | Facebook features include Friends, Fans, Wall, News Feed, Fan Pages, Groups, Apps, Live Chat, Likes, Photos, Videos, Text, Polls, Links, Status, Pokes, Gifts, Games, Messaging, Classified section, upload and download options for photos | MySpace features include customized profile options, Bulletins, Group MySpaceIM, MySpaceTV, MySpace Mobile, and News, Classified section, Karaoke section, Polls and forums. |
| Advertising | Advertising supported in the form of banner ads, referral marketing, casual games, and video ads. | Google, AdSense |
| Type | Public | Subsidiary |
| Founded | February 4, 2004; 12 years ago | 2003 |
| Headquarters | Menlo Park, California, U.S. | Beverly Hills, California, US |
| Employees | 12,691 (2015) | 1000 |
| Available in | Multilingual (140) | 15 languages |

"Well at least they're still beating MySpace for the 1st place trophy. Haha."