How to win friends and influence people 🌟 One of my favorite public speaker - Dale Carnegie 🙏
Dearest Steemers!
Today I want to post about one of my greatest idols in the world! Dale Carnegie. He was a writer and teacher in self-improvement, salesmanship, corporate training, public speaking, and interpersonal skills. The amazing Dale Carnegie was one of the most respected person with his courses about human relations.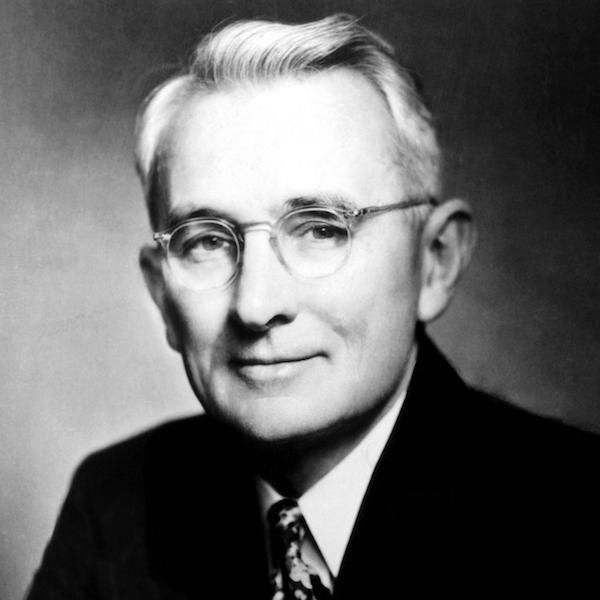 Source to the picture
Books Dale Carnegie has written:
1915: Art of Public Speaking, with Joseph Berg Esenwein.
1920: Public Speaking: the Standard Course of the United Y. M. C. A. Schools.
1926: Public Speaking: a Practical Course for Business Men.[16] Later editions and updates changed the name of the book several times: Public Speaking and Influencing Men in Business (1937 revised), How to Develop Self-Confidence and Influence People by Public Speaking (1956) and Public Speaking for Success (2005).
1932: Lincoln, the Unknown.
1934: Little Known Facts About Well Known People.
1936: How to Win Friends and Influence People.
1937: Five Minute Biographies.
1944: Dale Carnegie's Biographical round-up.
1948: How to Stop Worrying and Start Living.
1959: Dale Carnegie's Scrapbook: a Treasury of the Wisdom of the Ages. A selection of Dale Carnegie's writings edited by Dorothy Carnegie.
1962: The Quick and Easy Way to Effective Speaking. The fourth revision of Public speaking and influencing men in business, by Dorothy Carnegie, based upon Dale Carnegie's own notes and ideas but a very different book than original.
My focus will be the book - How to win friends and influence people. This book have changed my way of thinking about other people. In my opinion human relations is one of my biggest fear, sometimes I do not know how I will react or say to people when I met them for the first time.
Dale Carnegie helped people to learn how to develop relationships with others, how to meet new people and find common grounds. Even though Dale Carnegie has been dead for over 60 years, in my personal opinion he still helps people to overcome their fear through his books.
In his books How to win friends and influence people have Dale Carnegie mentioned some principles for how to win friends and influence people. And here are my favorites:
Don't criticize or complain
Give honest, sincere, appreciation
Become genuinely interested in other people
Smile
Remember other people´s names
Be a good listener.
Make the other person feel important - and do It sincerely
Ask questions instead of giving direct orders
Let the other person save face
If you are wrong admit it quickly and emphatically
The list can be longer, but these principles are my favorites. I have found these principles to be surprisingly effective and I would highly recommend you to take the Dale Carnegie course - How to win friends and influence people.
My opinion is that instead of accusing other people how irritating they are, or how much they have hurt you and so on, you can choose to change how you think of other people. Because most of people have hard time to see that they have made a mistake, or even get mad, when someone criticize them. That is why I think that you can make a difference in our world, and help other people to see the best side of you.
You can´t change other people
You can only change yourself
I hope you find this post useful and thank you for reading my post.
If you like my post, feel free to upvote, comment and resteem my post! ❤️