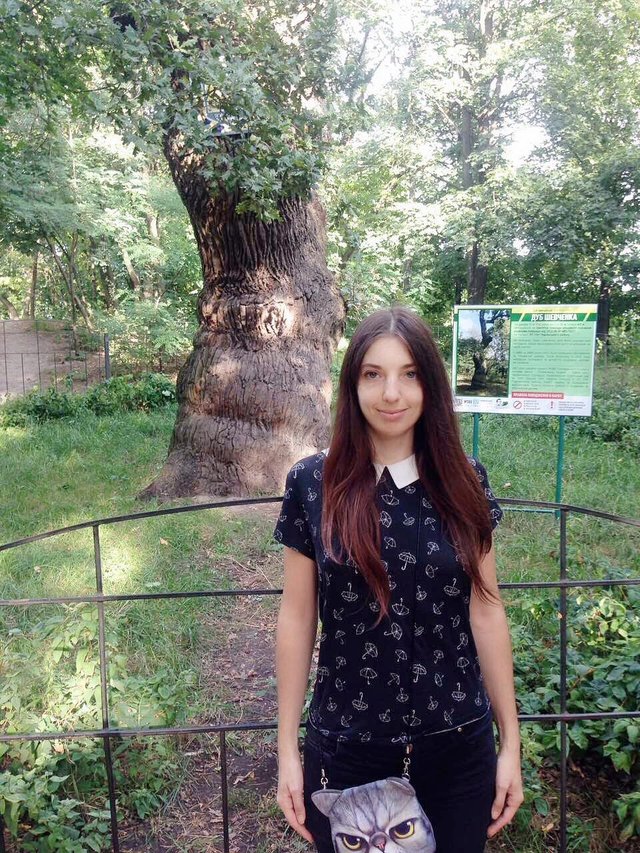 HI, STEEMIT 😊
Today we'll take a walk along the Birch Grove to the 350-year-old oak of Shevchenko)
Not far from the junction of the streets of Belitskaya and Vyshgorodskaya there is a Birch Grove, in which this oak grows, which is one of the oldest trees in Kiev. According to legend, the poet loved to rest under him, the memorial house of which is still nearby. The tree age is about 350 years, the height is 15 m, the girth is 4.50 m.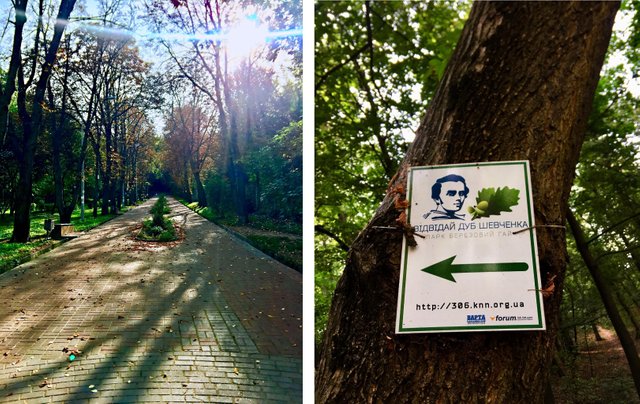 Сегодня мы с вами прогуляемся по Березовой роще к 350-летнему дубу Шевченка)
Недалеко от перекрёстка улиц Белицкая и Вышгородская есть Берёзовая роща, в которой растёт этот дуб, который является одним из старейших деревьев Киева. По легенде под ним поэт любил отдыхать, мемориальный дом которого до сих пор находится рядом. Возраст дерева около 350 лет, высота 15 м, обхват — 4,50 м.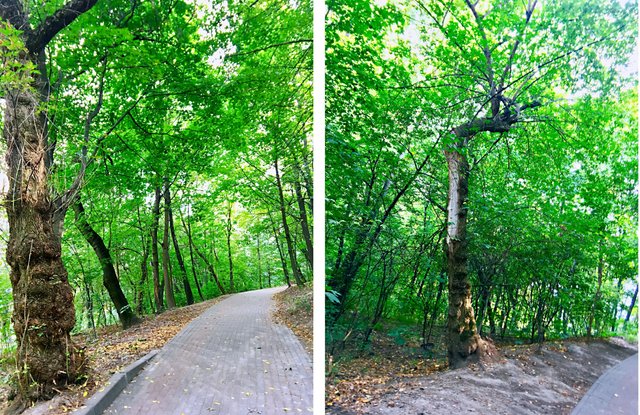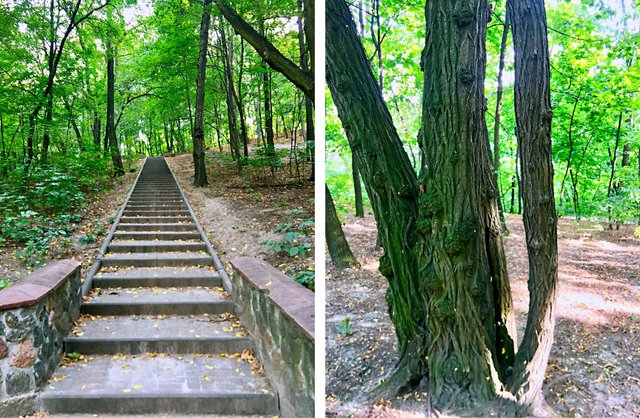 On the way we met 2 squirrels) from the beginning I photographed one squirrel, then we walking to another place and the first squirrel ran with a nut to his friend on the tree) unfortunately many of my photos turned out to be blurry, some bug with the camera ...
at the same time as a friend of the squirrel sat on a branch, did not move, apparently tried to pose and looked into the camera's lens))) excellent)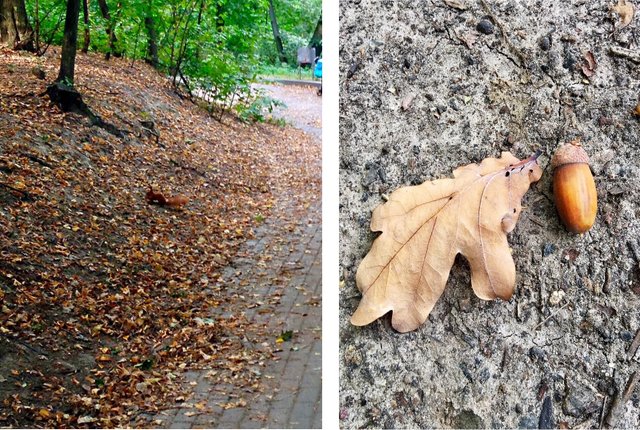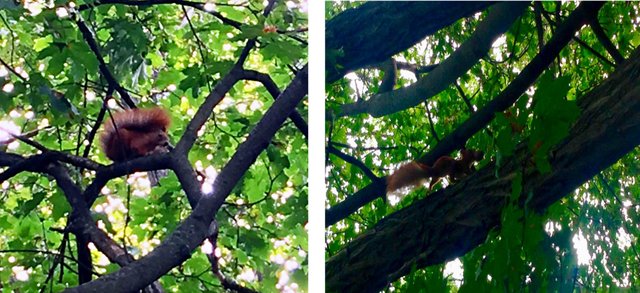 По пути нам встретились 2 белочки) с начала я фотографировала одну, потом мы перешли в другое место и первая белочка прибежала с орехом к своему другу на дерево) к сожалению много моих фото получились смазанные, какой-то баг с камерой...
в то же время как друг белка сидел на ветке, не шевелился, видимо старался позировать и смотрел в объектив камеры))) замечательно)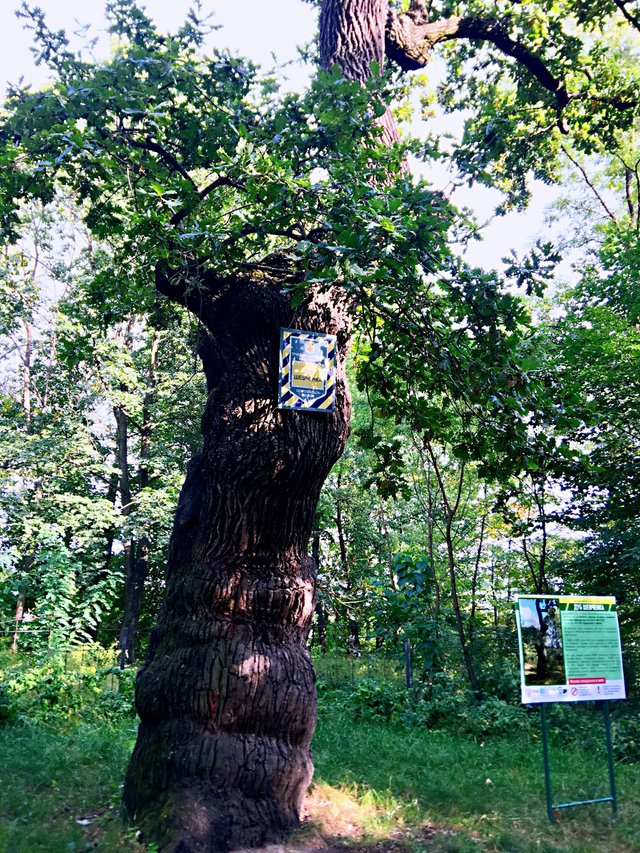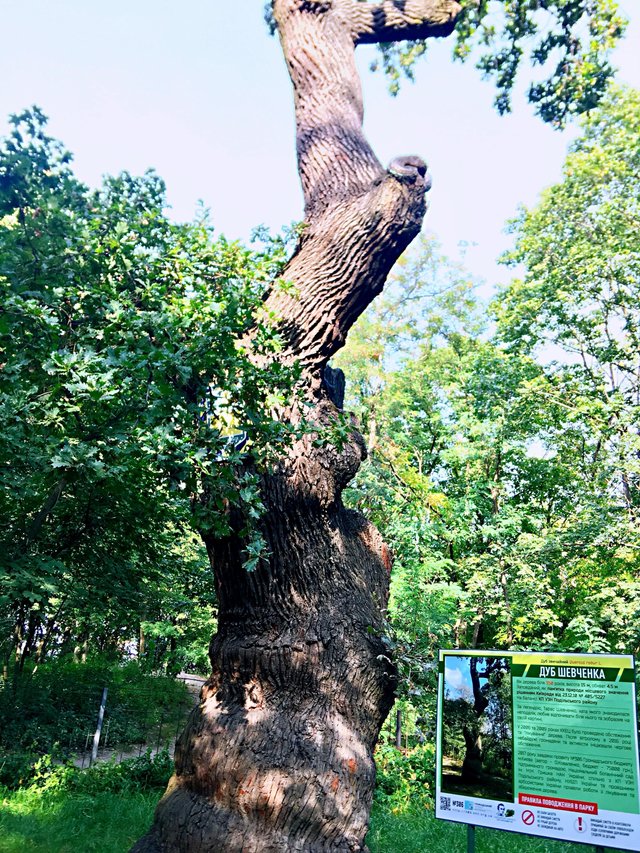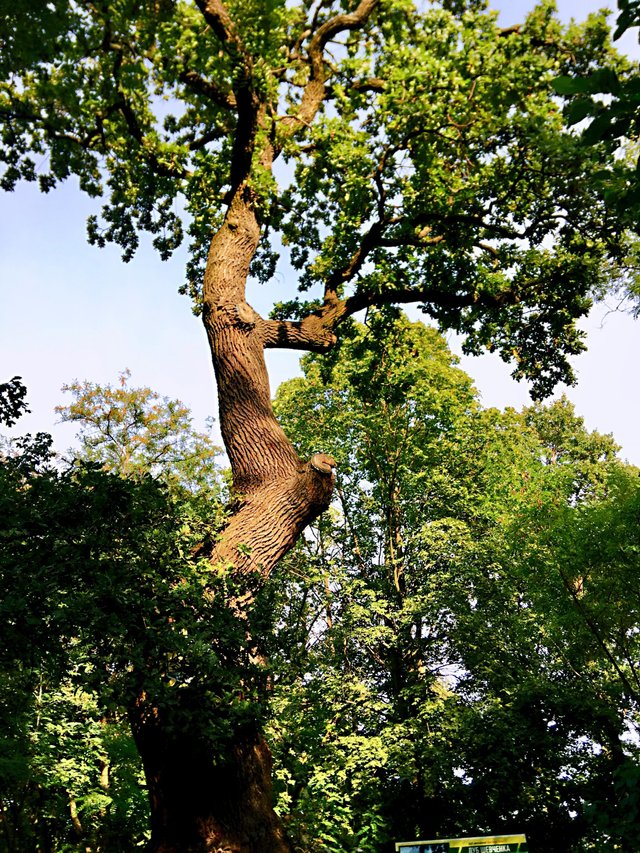 I like to walk to this oak tree, near it there is a powerful force and calm, pacification. You can only imagine in your imagination how much could see this oak ... What a pity that he can not talk about it)
I know little-known information that this oak in 2009 was poisoned to build cottages for very influential people. No comments ... And yet my friend was collecting signatures in front of the Birch Grove that not to build a gas station near. To this day, the oak grows and there is no gas station)
On the oak tree there is a sign "Natural-Protected Fund of Ukraine., Shevchenko's Oak." It is protected by law. "
Я люблю ходить к этому дубу, возле него ощущается одновременно мощная сила и спокойствие, умиротворение. Можно только представить в своём воображении сколько всего мог видеть этот дуб... Как жаль что он не может об этом рассказать)
Я владею малоизвестной информацией о том, что этот дуб в 2009 году травили чтобы построить коттеджи для очень влиятельных людей. Без комментариев... И ещё мой знакомый собирал подписи чтобы напротив Берёзовой рощи не строили заправку. По сей день дуб растёт и заправки нет)
На дубе находится табличка "Природно-заповедный фонд Украины. Дуб Шевченка. Охраняется законом".
Someone painted the runes on an oak, Google said that this Ansuz - God Odinn, Jesus Christ. "Divine Rune", denoting the divine power in action. The dot means is "I am". In Scandinavian mythology, this rune is associated with tree ash, which was a sacred tree in the teachings of Celtic druids. The word "ash" in English is written with the letter "a". Ash at the mystical level serves as the cosmic axis of the universe, therefore the As is the divine power, which monitors the preservation of order in the universe.
So our walk has come to an end) I hope you enjoyed this walk with me)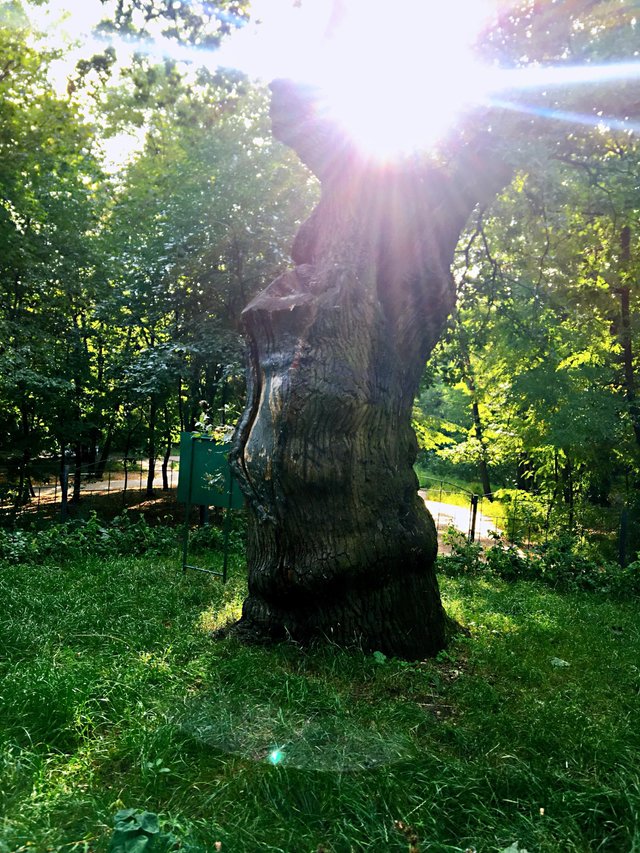 Кто-то нарисовал руны на дубе, гугл сказал что это Ансуз - Бог Один, Иисус Христос. «Божественная руна», обозначающая божественную силу в действии. Точка означает "я - есмь". В скандинавской мифологии эта руна связана с ясенем, который был священным деревом в учениях кельтских друидов. Слово «ясень» в английском языке пишется с буквы "а". Ясень на мистическом уровне служит космической осью мироздания, поэтому руна As - божественная власть, которая следит за сохранением порядка во Вселенной.
Вот и подошла к концу наша с вами прогулка) Надеюсь, вам понравилась эта прогулка со мной)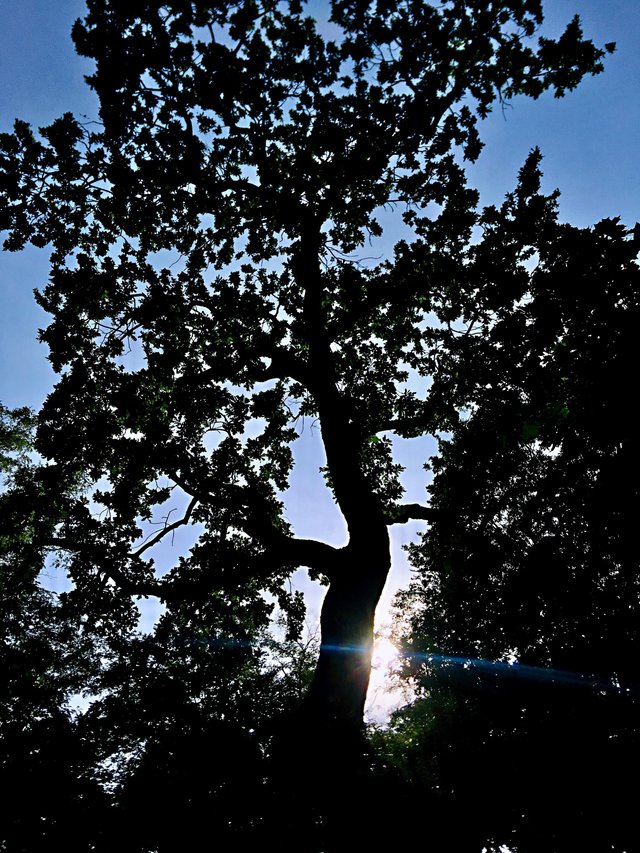 Thank you for reading up to this point 😊
Спасибо тебе за то, что дочитал до этого места 😊

I wish you all a sunny shining mood 😊
Eat more fruits 😊
Желаю вам всем солнечного сияющего настроения 😊
Ешьте больше фруктов 😊
I really appreciate your feedback: Upvote👍, Comments😎, Resteem😍, Subscribe🐾
Я очень ценю вашу обратную связь: Голоса👍, Комментарии😎, Репосты😍, Подписку🐾