Your punishment, my reward
My toddler has been acting like a punk ass all morning with her whining and attitude. Unable to handle it anymore, @sunshinebear finally launched her offensive. She picked up the toddler, gave her a kiss, wrapped her in her blanket and told her sweetly to get some sleep. Toddler got pissed.
I watched this in slack jawed wonder. Her ultimate punishment is my fantastic reward. So I snuck into toddlers room and took this pic so as to share this phenomenon with you.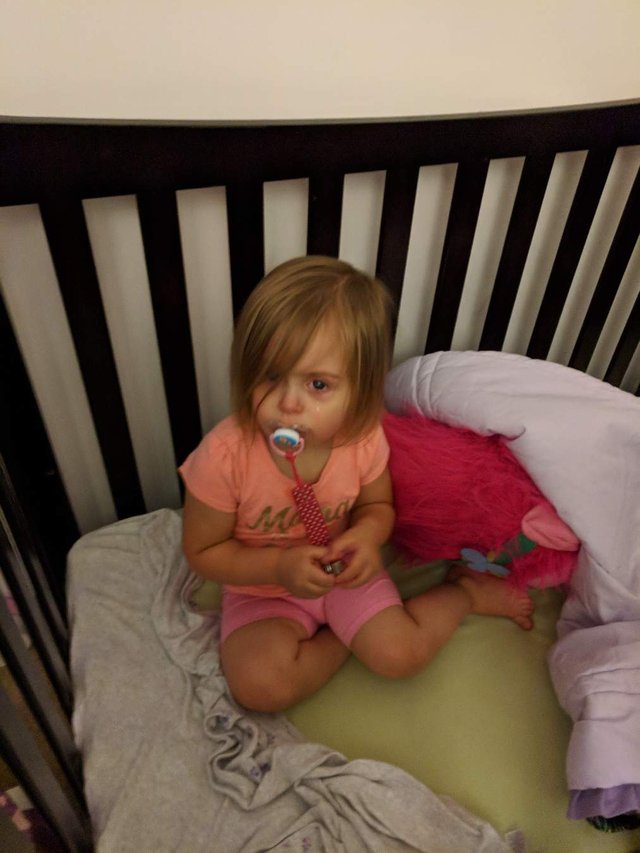 Posted using Partiko Android