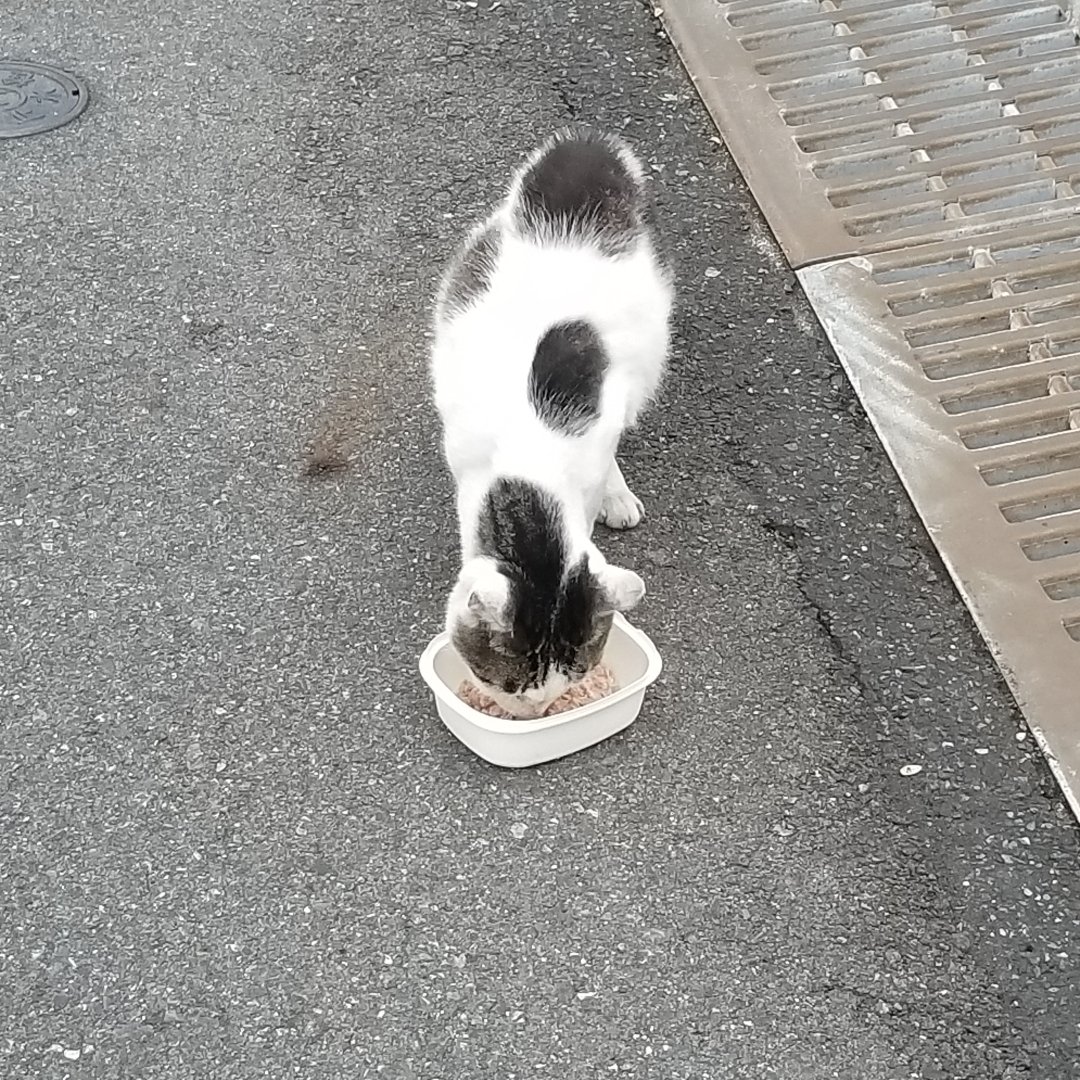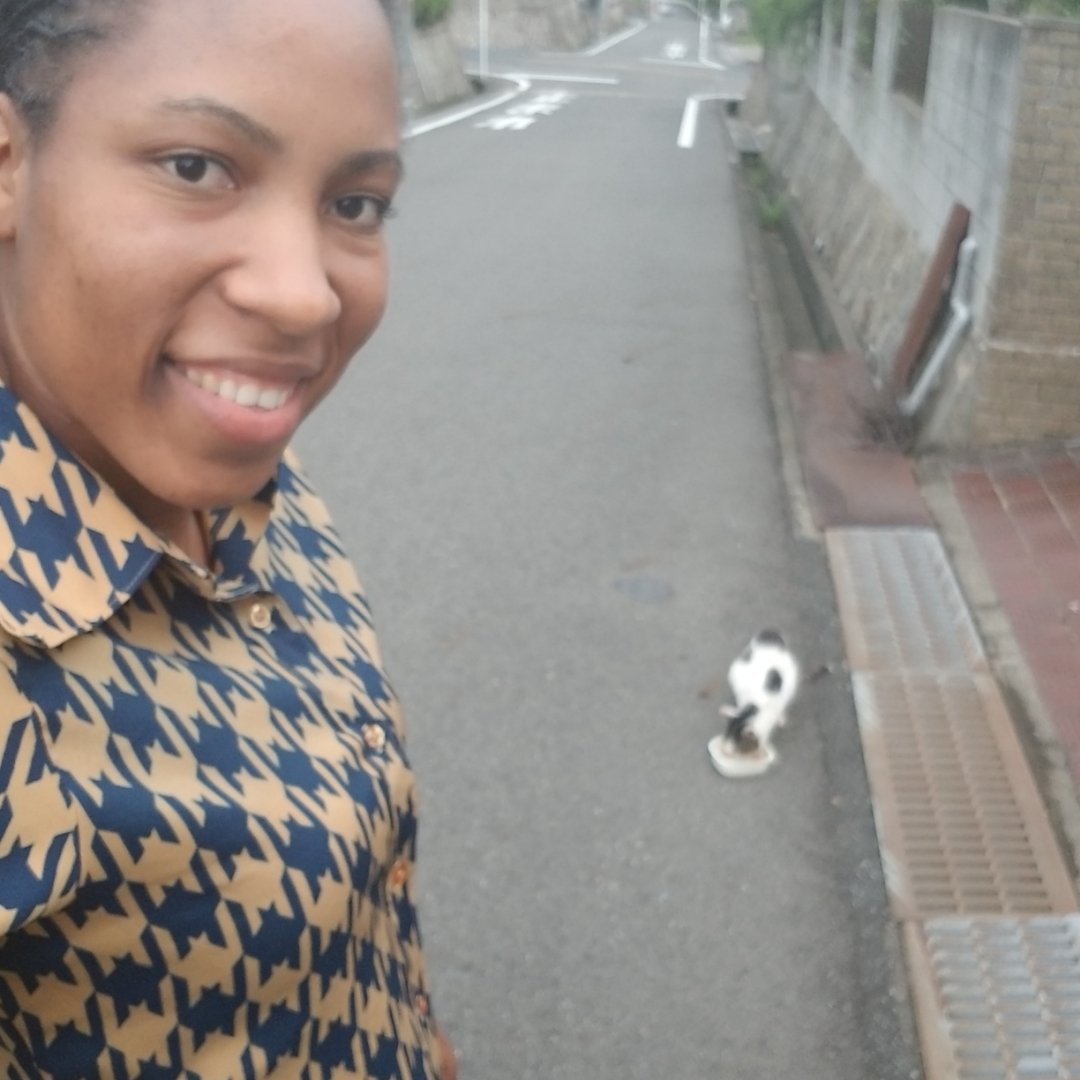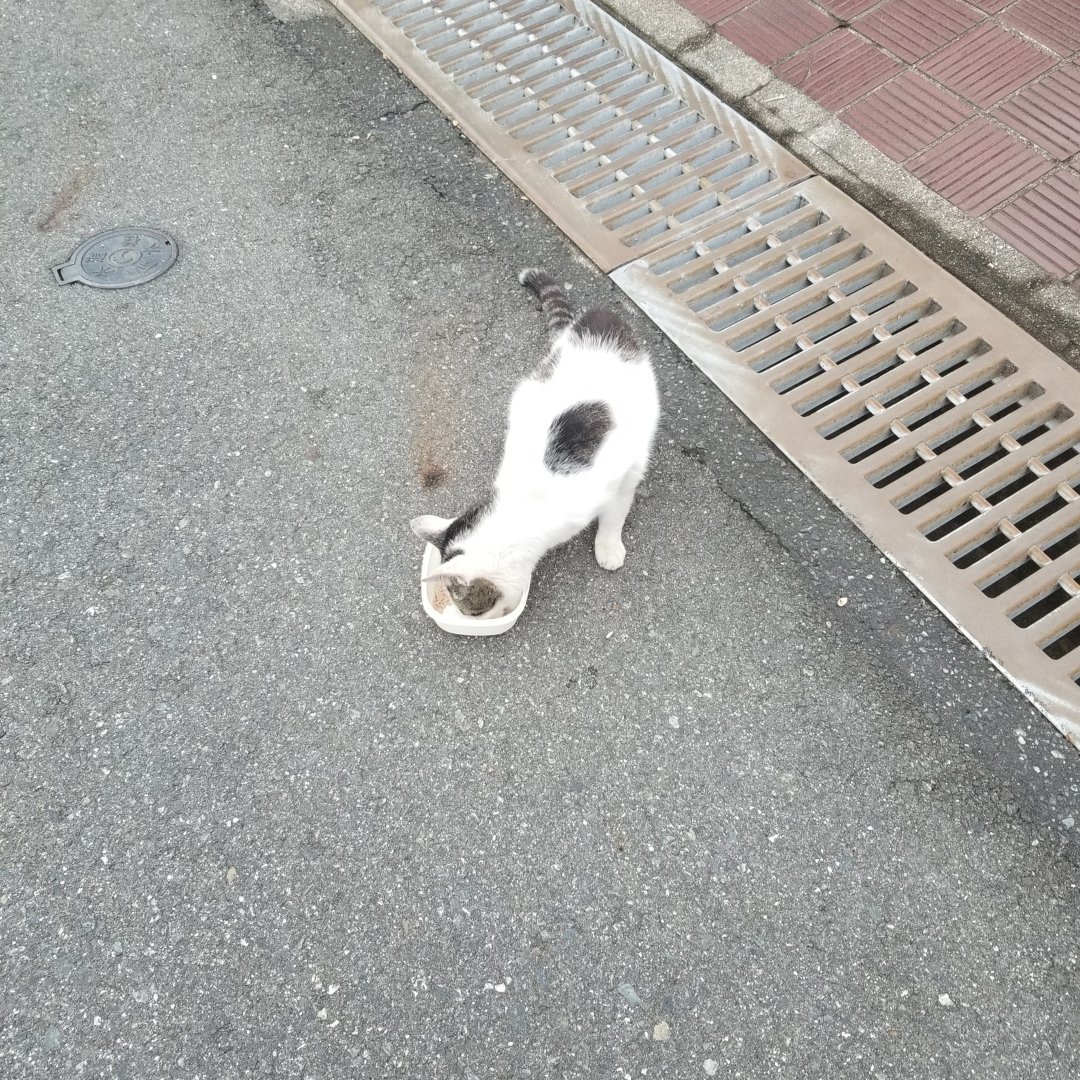 ---
See it's not that hard to make friends.... Just give them food 😂😂😂
I oftentimes see this little guy on my street.... Every evening that I've seen him, he allowed me to pass without a sound or an inch of movement.... He wasn't having that today.... As I approached he started calling out "meow, I'm hungry, meow, what you got in the bag, meow, meow." I am as serious as a judge. Lol
I walked pass him as he continued to plead to me. He watched me all the way until I was out of sight.
I remembered that I had one tin of tuna in the cupboard so I fetched it and returned with it. After laying the dish before him, he did the "are you trying to trick me test?" with his eyes before he started eating.
I stood there watching him and I was amazed at his smarts. He used his paw to get the fish from the corner of the dish.
When he was all finished he wet his paws individually and cleaned his face. Animals aren't dumb as humans want to think and make them seem.
I'm not a cat person but I can tolerate them, outside of my house and when they don't get too close.
Now, I'm already making space on my grocery list for cat food and two bowls for food and beverage......darn cat 😂😂😂
---