Ruins of Radosno Castle - near Andrzejowka shelter in Suche Mountains in Poland. Photos taken with nikon D800 camera, nikkor 24-120mm and Samyang 14mm lenses.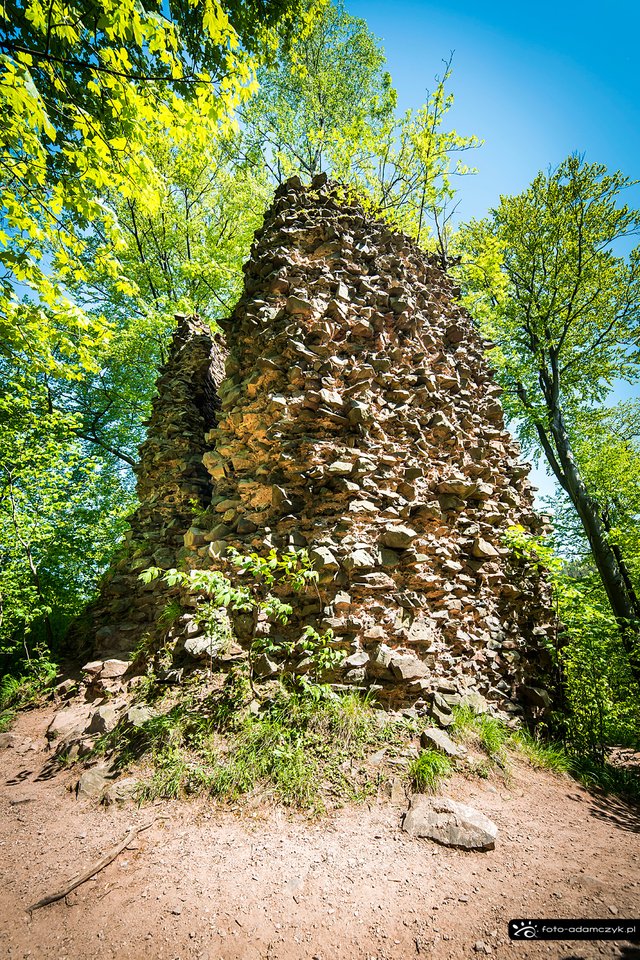 View on castle behind the trees. On the first plan we can see a remains of living quaters.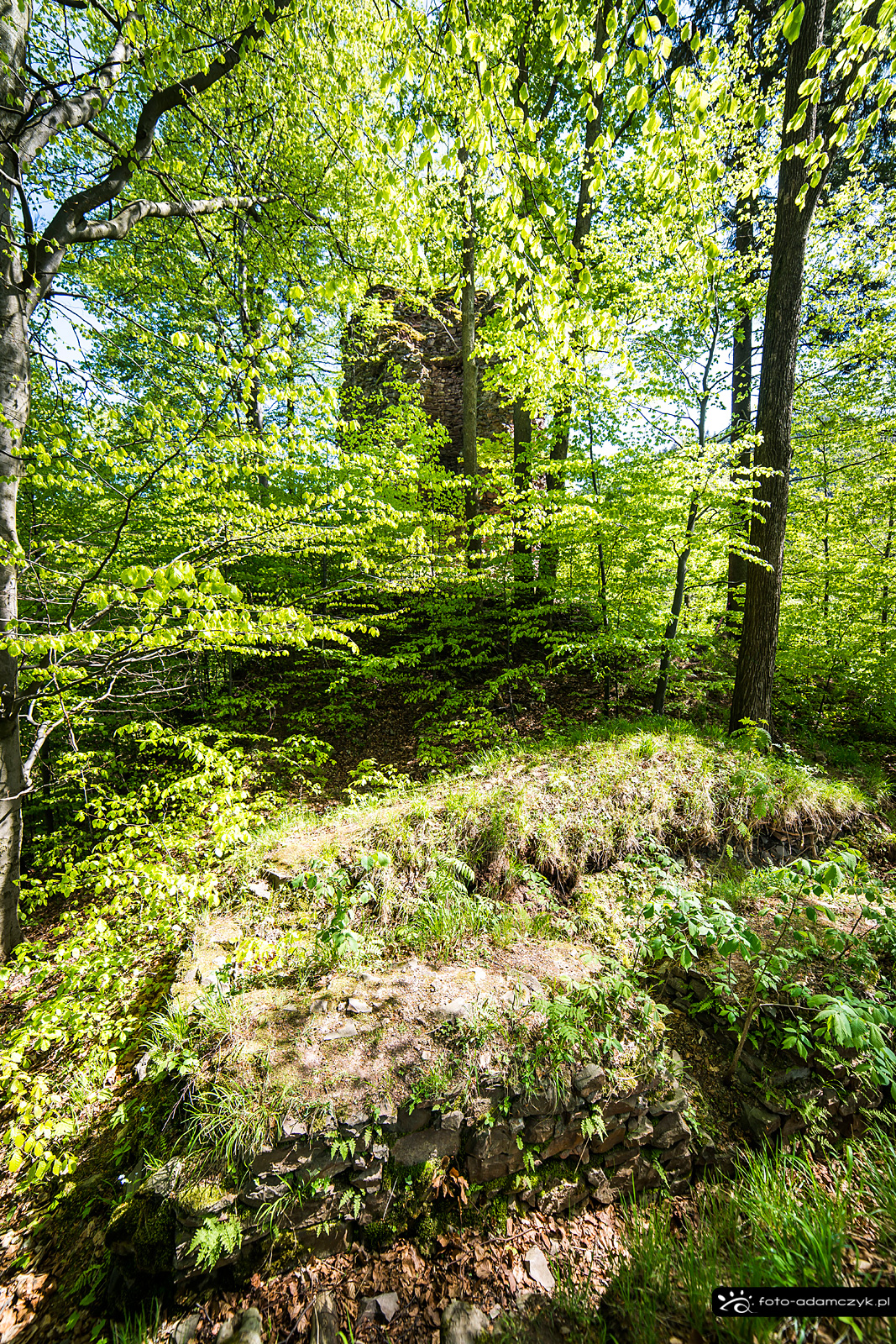 An old dungeon? Maybe the well?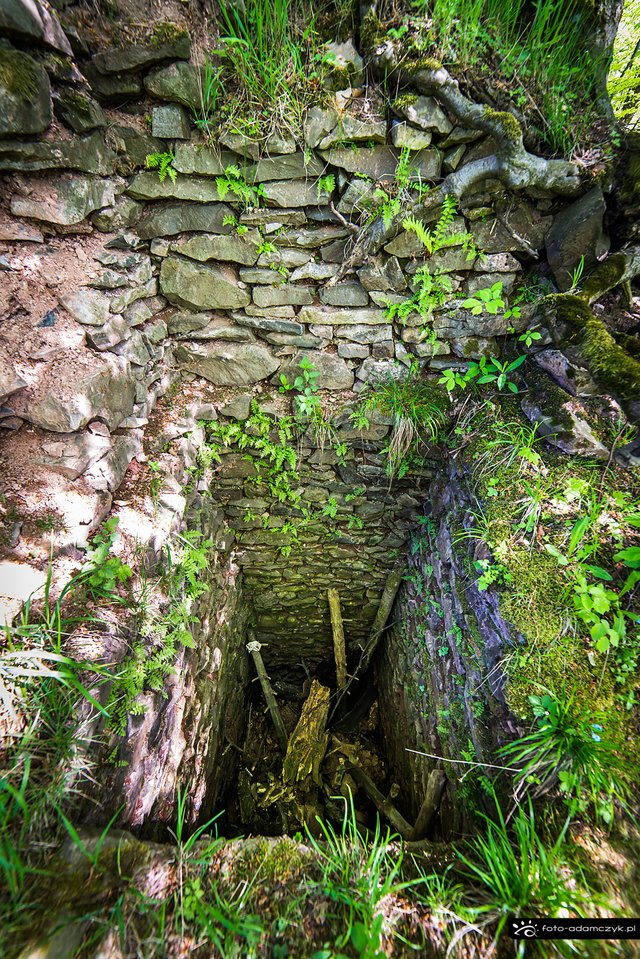 Tower interior - a DR photo taken with 14mm lens.