The Twins Make Rice Castles
Coming up with activities for 2 two-year-olds isn't always easy. Either they require a lot of prep and expensive materials or they last of all 5 minutes and the girls are into something else ... while I'm cleaning up a 20 minute mess. LOL (well, no one's laughing in the moment)
Thankfully rice is cheap and not super messy to clean up!
It keeps them occupied for quite a while plus they're learning about textures and basic physics while practicing hand-eye coordination. Oh, and they learn that raw rice doesn't taste very good! 😅
I have fun playing with them too. Sometimes that just means I'm putting the rice into piles as they scatter it across the floor. But sometimes they follow my lead and we pretend to make delicious meals or build little rice mountains.
What activities do you like doing with your little ones?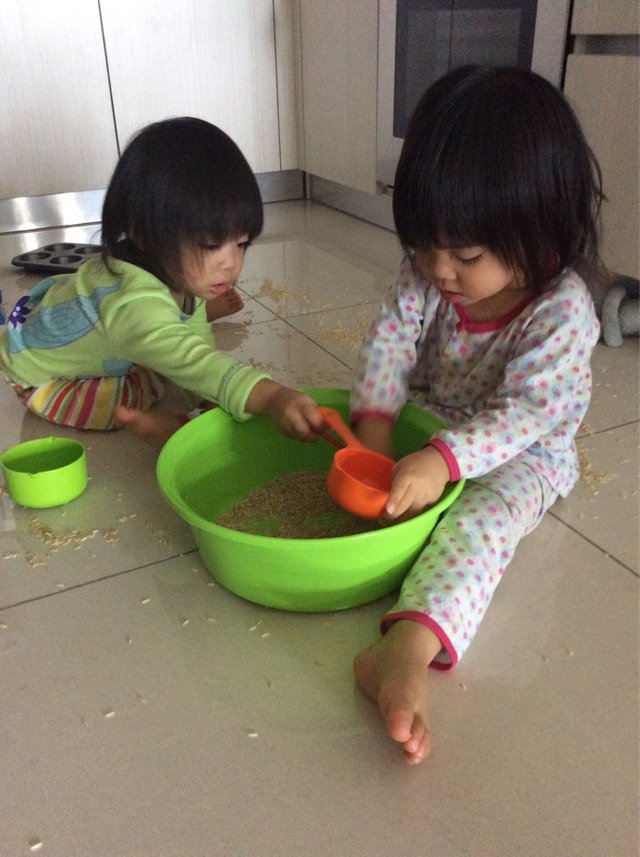 Posted using Partiko iOS