The Twins Explore The Petrosains Museum | Part 2
After the dinosaurs, we headed to the Maker Studio.
We spent the longest in this section and still didn't see all of the exhibits. There were plenty of hands-on activities — building experiments, wind experiments, digital paint, etc. They even had a play area for toddlers to climb around with large foam, building blocks they could use. The girls really loved that.
There wasn't much they could do in the next few sections (oil rig, racing/speed exhibits, etc.) but we enjoyed looking around as we headed out.
I thought we might have a meltdown on the way home — we were out longer than I'd planned and waaaay past naptime. But they did great! I think both of them enjoyed their time and were happy to take a break in the stroller. We walked back to the most convenient MRT station, which was about 20 minutes away. I was exhausted by the time we got home, but really amazed at how well they did the entire time.
Definitely a fun, memorable adventure!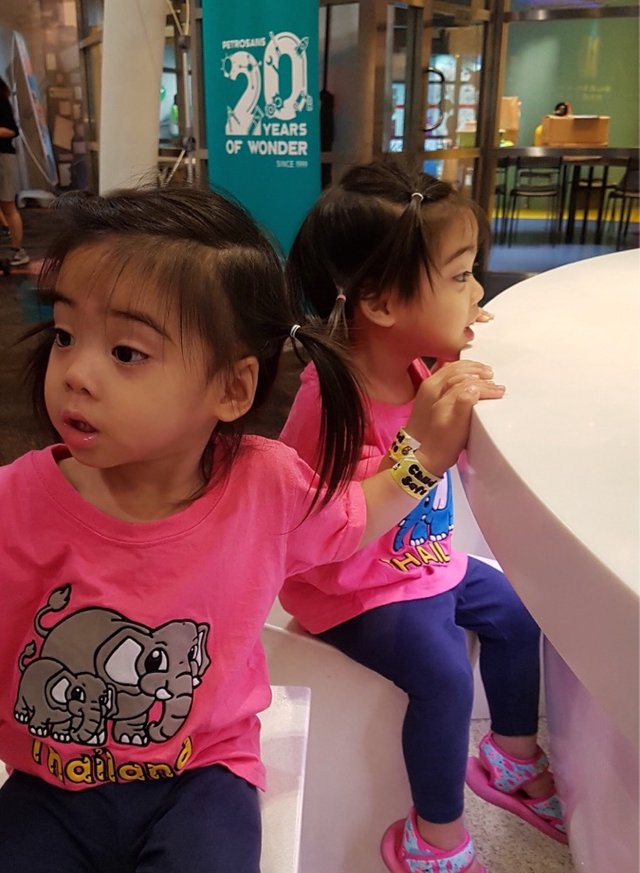 Posted using Partiko iOS