The Twins Explore The Botanical Gardens Part 2
After getting dropped off at the entrance, we headed down a paved path. The path opened up at an intersection. On the left was a huge playground (which we steered clear of ... otherwise we may not have made it any further). And on the right was the Sunken Garden (pictures).
The girls walked most of the time ... it was cute to see them hurry over to whatever Dad was looking at and copy him.
Past the Sunken Garden, we went up into the trees and climbed a winding path in search of the Orchid Garden. By the time we got to the top of the hill, we were tired, hot and sweaty... but that can wait until the next post.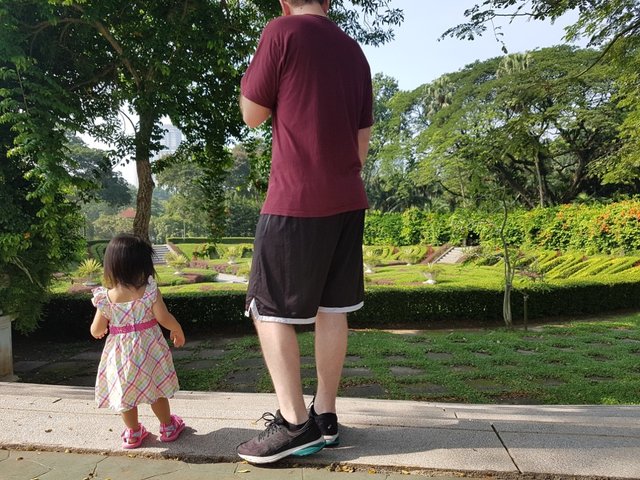 Posted using Partiko iOS