The twins are two ... two squared!
We celebrated their special day with an animal-themed party. And after cake and ice cream, the kids got to go swimming too!
Side note: I'm sure that one day we'll have a "Frozen" or princess-themed party (Pinterest kept trying to convince me that was the party theme I wanted, lol). But since the twins are little, animals are just as, if not more, exciting.
It was so much fun to create a special event that the girls were able to appreciate. Plus we were able to celebrate with many of the people who have been part of their lives up until now.
One of the highlights was that my friend and I got a girls' day out to shop for the twins' birthday outfits! It was fun to shop without worrying about little hands grabbing things or tired feet needing to be carried.
On the day of the party, Squish was a cat and Squirt was her favorite animal - a bunny!
Venue pictures to follow in another post. But for now, here we are with the birthday girls! (Photo credit to our friends, T and S, not on Steemit).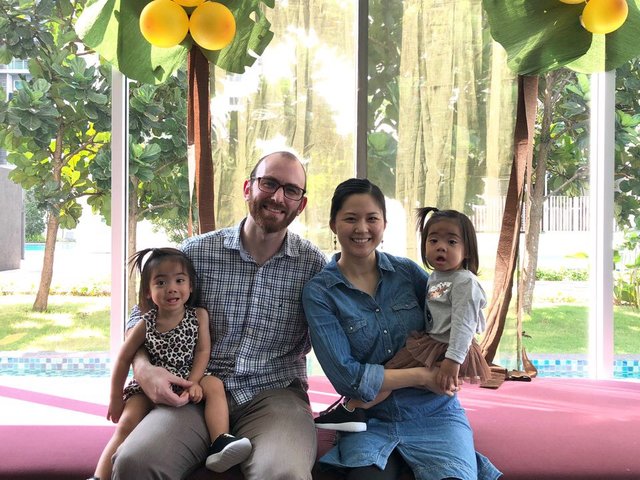 Posted using Partiko iOS