It comes as no surprise to me -- I said essentially the same thing a year ago -- that dads want to stay home with the kids. According to a survey conducted by CareerBuilder.com, thirty-seven percent of working dads said they would quit working to be able to take care of the kids, if their spouse's income could support their family. In my household, that number is more like 100%.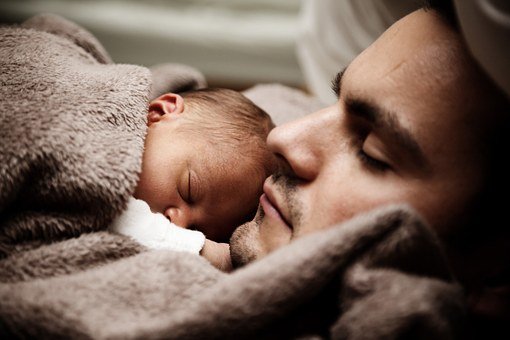 source
Nearly half of the dads surveyed spend less than three hours a day with their kids on weekdays and more than a fifth of the dads said they get to spend less than two hours a day with their little ones. Sadly, I'm in the former category and I can tell you that it sucks. Sara, of the Work it, Mom site, is surprised by this revelation. I don't know why -- unless you are totally in love with what you do, why would you want to spend eight hours a day (plus commute time) away from your kids, regardless of whether you're a man or a woman?
If school districts suddenly started paying teachers what they're really worth, I would quit my day job in an instant to stay home with the kids. When they were in school, I'd volunteer in the classroom or spend my time keeping house and making healthy meals from scratch. When they weren't, we would be at the beach or the museum or even just the neighborhood playground. And there are a lot of other men who would love to be there with me.