YOU HAVE WELL HEARD
The sequence has more than 1,000,000 views. A policeman and a 20-year-old man fighting with his bare hands in front of a building in the Porte de la Chapelle district in Paris, all under the eyes of colleagues and young people in the neighborhood. This altercation, which occurred on the night of June 27, alerted the Paris prosecutor's office, which opened a preliminary investigation,.
(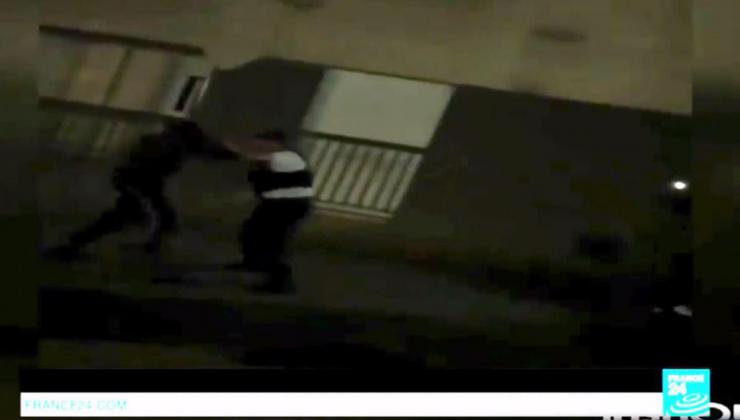 )
On 27 June, what was merely a police check turned into a "man-to-man" fight. The origin of the dispute is the installation by a group of young people of "a table, a screen and a PlayStation" in front of a Raymond Queneau street house (18th arrondissement).
A french média could join the fighter, "Dybala" as the nickname his friends.
The latter confirmed that he was at the heart of this fight after an exchange of invective with the policeman who "threatened to gass them if they did not put away the PlayStation". "He ended up slapping me," he reminds himself. I too am nervous and insolent, so I told him to shift and to slap me again if he dares. He did it (...) The patrol officers said not to (us) separate. And when the policeman fell, I wounded him in the arcade. " As the video shows, Dybala and his friends escape without being prosecuted. "The policeman is ironed two days after rue Raymond Queneau, he taunted me by telling me you're happy, you make the buzz. This time I did not answer, "
Take a closer look to this amazing vidéo :
Contacted by Le Parisien ( a Parisian média ) thePolice syndicat ensure that they are not aware of such practices.
"We are not in a ring," says Axel Ronde, general secretary of the CGT-Police union. "We have to wait until there is an inquiry to make a decision, but the images are extremely shocking and surreal. The police are ridiculed and have no interest. Of course there may be malfunctions. But agents that fall as low as this must challenge us on the lack of training and supervision of our forces in the most difficult sectors. "For these facts, both protagonists risk up to 3 years in prison and 45,000 euros Of fines for voluntary violence.
YOU KNOW WHAT IT IS ;)
U LIKED ?
COMMENT
UPVOTE
AND FOLLOW ME FOR THE NEXT EPISODE
AND DON'T FORGET TO GIVE THE STEEM FORCE ;)
Peace
geemo-from-paris