Tube no.4 decided to take it to a pro
Latest update to my bike fiasco ;)
I tried to repair one of the old tires, patched a hole, found another, patched that then noticed about 2o more holes all around the tube!
So I bought a new tube and tire, fitted, pumped up and would you Adam and Eve it, it pushed out again!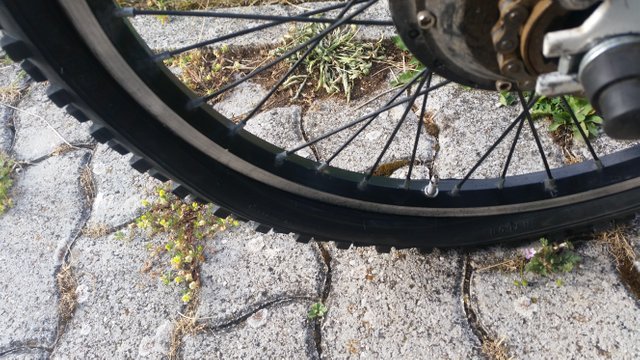 I let some air out and still wouldn't settle so walked it to town to find the mechanic who wouldn't even look but told me to go to the petrol station. Chap there let some air out and re pumped up, no problems! I must have over inflated causing the blow outs :(
But I'm mobile!