♔♞♙ Chess Puzzle of the Day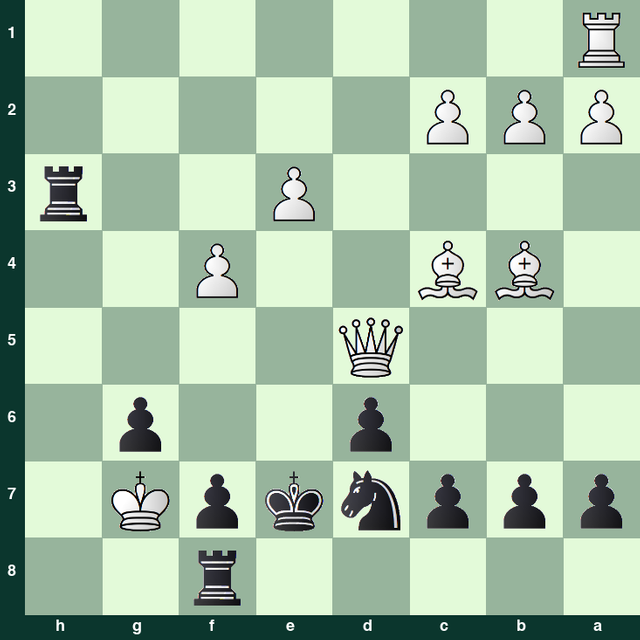 *** Black to play and checkmate ***
This position is particularly curious because of several details. The material advantage of White is immense so that it should be easily imposed, but its king is unusually located, well into the enemy camp, as if in the mouth of the wolf. It is no less true that Black has two moves that lead to forced checkmate, and both are analogous, a kind of mirror, and that they show the beauty of the combination. Find the checkmate and admire the position!
Do you want to exercise your tactical skills a little? Then solve this chess puzzle. Indicate the correct move and a full continuation. If you want, you can point out the tactical motives and other patterns present.
I also want to invite you to participate in the weekly #SteemChess tournament, promoted by @schamangerbert and held every Saturday through lichess.org. If you play chess online, join in! Free registration.
Join the SteemChess server on Discord
More information about this series of posts.
---
♔♞♙ Problema de ajedrez del día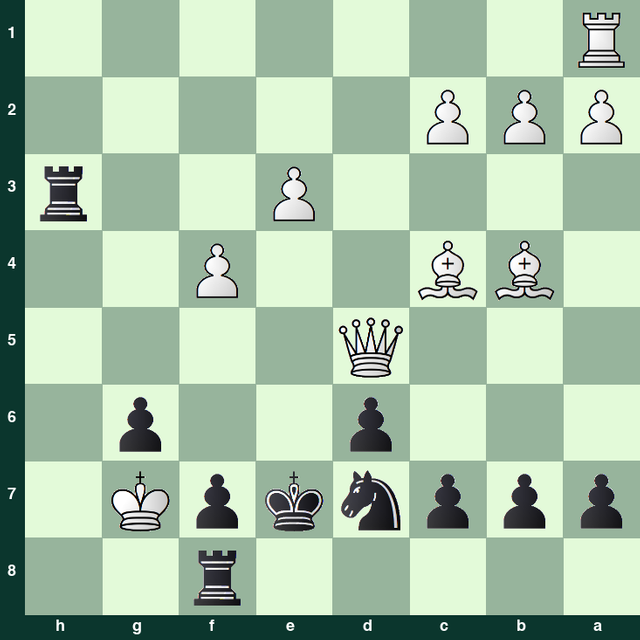 *** Juegan negras y dan mate ***
Esta posición es particularmente curiosa por varios detalles. La ventaja material de las blancas es inmensa con lo cual deberían imponerse fácilmente, pero su rey está inusualmente ubicado, bien adentrado en el campo enemigo, como si en la boca del lobo se tratarse. Tampoco es menos cierto que las negras tienen dos jugadas que conducen al mate forzosamente, y ambas son análogas, una clase de espejo, y que ponen en evidencia lo bello de la combinación. ¡Encuentra el mate y admira la posición!
¿Quieres ejercitar un poco tus habilidades tácticas? Entonces, ¡resuelve este problema de ajedrez! Señala la jugada correcta y una completa continuación. Si lo deseas, puedes señalar los motivos tácticos y demás patrones presentes.
También quiero invitarte a participar en el torneo semanal de #SteemChess, promovido por @schamangerbert y celebrado todos los sábados a través de lichess.org. Si juegas ajedrez en línea, ¡anímate a participar! Inscripción gratuita.
Únete al servidor de SteemChess en Discord
Más información sobre esta series de posts.