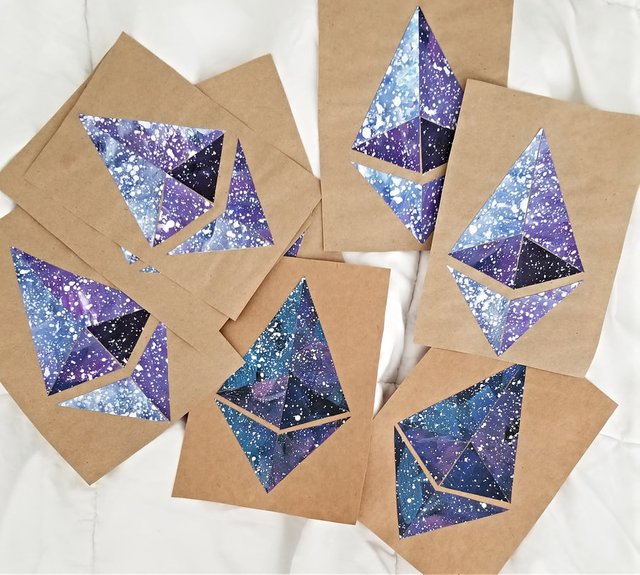 I promised to send out 20 Ethereum logo universe paintings to the first 20 people to sign up for my newletter...
So where are these promised pieces?

Well, a wrench was thrown into the works when we had to pack up and move, and now that we're settling in nicely, I've begun the hunt for the logos.

So far, I've found eight of the 20. I remember putting the rest of them into a ziploc bag, but I have yet to find that bag. We are still unpacking a few remaining boxes, so I expect to come across the rest of them within the next week or two.

Thank you so much for your patience. I will be getting my art business back up as soon as I settle in to my new spaces and new job.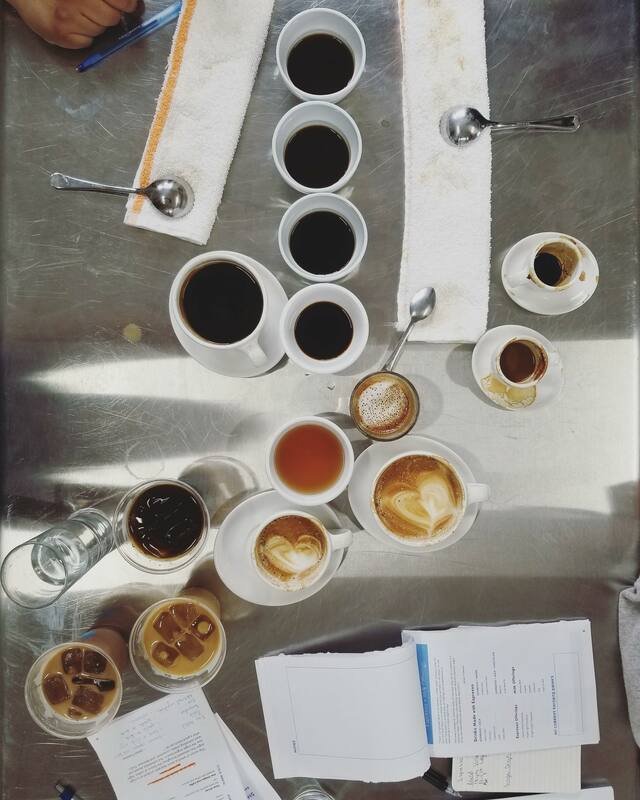 The training is going well for my new job.

I've made coffee before working with Starbucks, but the Blue Bottle processes, handling, and presentation of coffee is very different. Everything from cultivation, to processing, to roasting, and finally, brewing, is done in a very particular way. I've really enjoyed learning every nuance of the process.

And, of course, getting to taste all the coffees is also really great.