This Mexican Town of 30,000 Has Been Government-Free For 7 Years [VIDEO]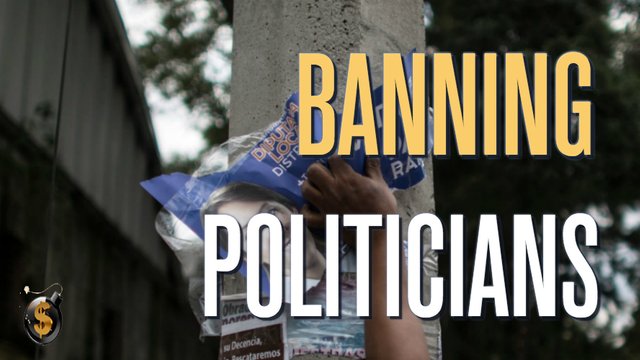 I recently heard about a town in Mexico that kicked out all politicians, government and police seven years ago.
Right away, I thought, I NEED to visit this place!
My friend Luke Rudkowski of We Are Change was just preparing and packing for Burning Man, where I will join him next week (I'll be speaking at the Decentral camp on Cryptocurrencies, Wednesday at 1pm). He moaned about how hard it would be to come down for two quick days in Mexico just to check this place out.
Still, I twisted his arm and we drove up from Anarchapulco, Mexico, nine hours to the beautiful Cheran, Michoacan.
If you are brainwashed enough to care about the propaganda put out by the aptly named US State Department, then you'd know both Acapulco and the entire state of Michoacan are flagged in crimson colors on the map as "high danger no-go zones".
Fortunately, I don't watch any television programming, so I skipped the brainwashing. In fact, I know that if the fasco-communist US government is warning people about a place… it's probably awesome.
As it turns out, it was more than awesome!
We met with a town elder who explained to us how murder, extortion and kidnapping were rampant when the politicians and the police were allowed in. But, as soon as the locals kicked them out, crime virtually stopped!
Apparently the biggest crime that has happened in this anarchic town since then is a few kids who broke some windows.
As soon as we got past the checkpoint where they were checking for criminals (government officials) I felt a sense of happiness and safety!
It was everything you might imagine of a place without oppressive central planners! Cheran was one of the nicest, friendliest, most laid-back places I'd ever been.
I'll have more exclusive details in my next update, including Luke's full-length video of our trip.
In the meantime, you can enjoy some of the sights, sounds and commentary from our experience as we entered into this libertarian paradise:
I've invited Cheran's town elders to the world's largest anarchist conference (get tickets before they sell out soon HERE) coming up in February in Acapulco.
If you'd like to see what it looks like when thousands of anarchists gravitate to one place for a week, Anarchapulcois the time and place to experience it.
Pro-tip: When 30,000 people come together to overthrow their local government and their lives all improve as a result, perhaps that's something more communities may want to try.