I did something unusual today. 
I had been thinking about how almost all my social content these days is created here on Steemit, so I decided to visit one of my other old blogs-- and did the almost unthinkable: I wrote a blog post somewhere else!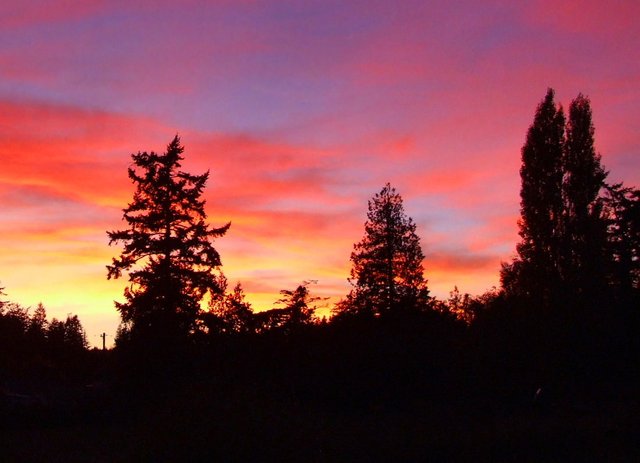 Northern winter sunset
It was a bit of an experiment, in a sense, a sort of private "testing the waters" of the allegations (or "complaints?") I often bump into where fellow Steemians lament that their posts don't get read, and sometimes they end up with three times more "votes" than actual "page reads."
Now, before I go any further, allow me to add a frame of reference here: Steemit is not "my first rodeo;" I've been blogging for 20 years. My blogs are supported by a network social sites and notification systems built up over almost as much time.
People Seem Less Inclined to "Trust" Sites They are not Familiar With
Many of us are probably guilty of thinking of Steemit as "The Center of the Universe" but we're still pretty small fry.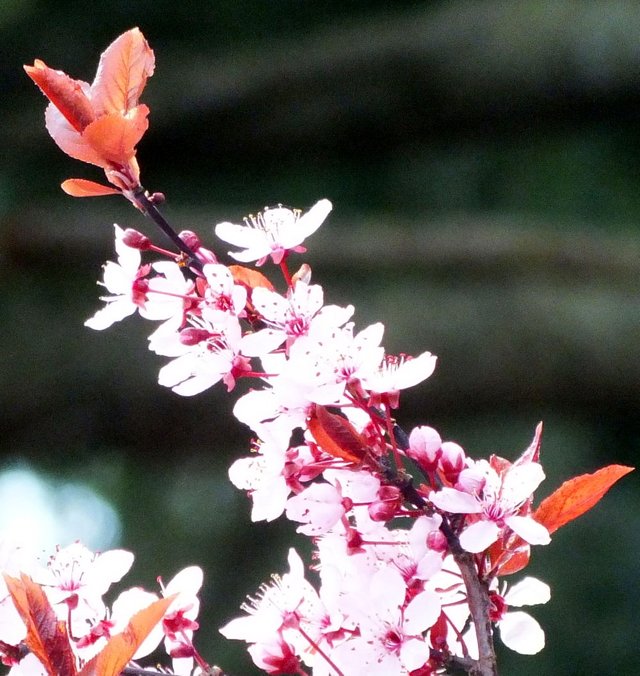 Cherry blossoms
Now granted, the blog I made a post to is "old and established," but I haven't been very active with it in the past year. And yet? Within two hours of posting, it had already been viewed 470 times. My guess is that by this time tomorrow, it will have been viewed 2,000+ times.
For comparison, I have fairly few posts here on Steemit that get viewed even 100 times. 
The noteworthy thing is that posting about a Blogger post to Facebook and twitter — to the SAME group of people — gets far more reads than posting a Steemit post to the same outlets. From which I can only surmise that there must be a lower "trust factor" when it comes to content posted on web sites people are not familiar with. 
Of course, that's just guessing.
Either way, though, it seems like we have LONG way to go, yet! Steemit is not a "household name," except in specialty circles.
Who Looks at Our Posts?
The Steemit user interface is incredibly simplistic compared to most blog host sites.
One of the things we really don't have here is Visitor Logs. Granted, visitor logs are probably only used by about the 2% of bloggers occupying the top of the blogosphere. But it's cool to know where your readers come from.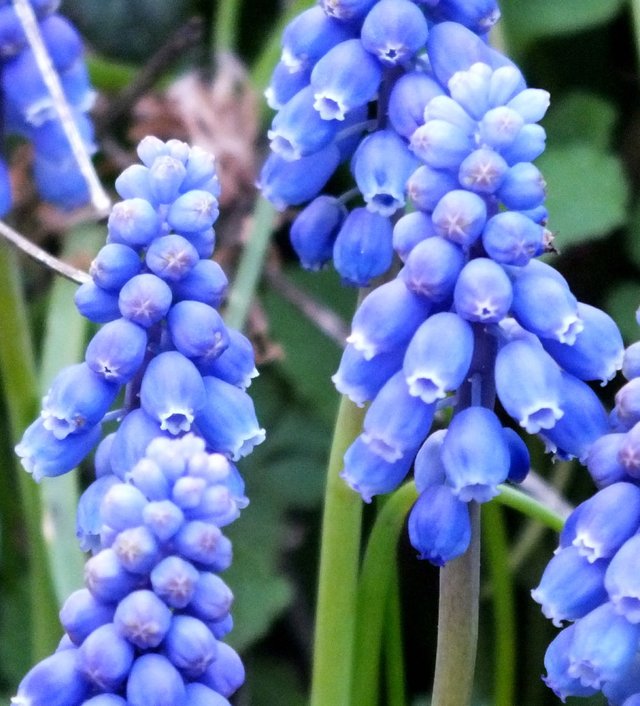 Grape Hyacinths
Yes, of course we can use a blockchain explorer to see who voted and commented on our posts, but that doesn't include people who simply read, and who found our posts from Google, Bing or somewhere else.
"Who cares? I just care about upvotes and followers!"
::: Sigh :::
That does seem to be the pervasive and dominant attitude around here. It's a bit sad, though.
The reason it's sad is that being 100% bogged down in "economics" rather than content is precisely the hurdle that will likely stand between Steemit and large scale adoption by a more "general" audience. 
Since my very first post comment here, I have been trying to get people to understand the subtle — but very important — difference between approaching this community from a "creating content and getting rewarded" perspective rather than a "posting TO get rewarded" perspective.
They may sound like the same thing, but they are not.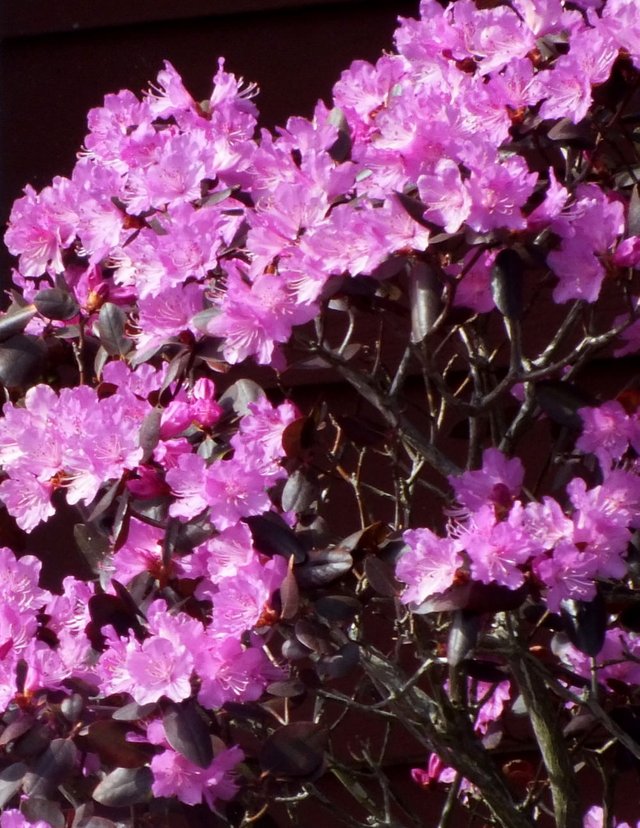 Azalea in bloom
In one, the content "leads," in the other the rewards "lead."
In case it's still not clear, let me offer an "outside life" analogy as an illustration. Here's a generally true statement:
"Doctors make a lot of money."
Most people will probably nod and recognize the truth in that.
Now, we can approach this "fact" from two angles:
EITHER we can really want to be a doctor and excel at healing people, as a RESULT of which we make a lot of money...
OR we can become a doctor in order TO make a lot of money... but not really care about healing people. Sure, we know how to practice medicine, but it's secondary to becoming RICH!
If something is wrong with you, which doctor would you rather see?
Now, let's bring it back to Steemit. What do you think will create a more interesting community: Focusing on the content, or focusing on the money?
The Steemit Interface is Feature Poor
So anyway, I created my post on my other blog. 
In doing so I have to admit that in its current format, the Steemit user interface is sadly lacking in the sorts of features demanded by a mainstream social media audience. 
Where are my photo albums?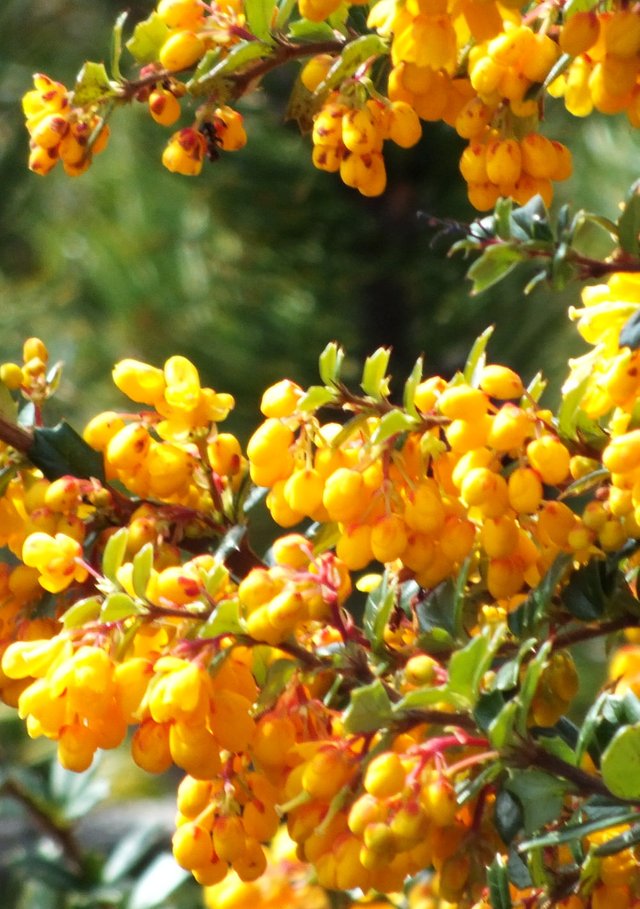 Some incredibly bright yellow shrub getting ready to bloom
Where's my ability to sort my followers into groups?
Where are my keyword analysis tools? 
Where is my social media promotional integration? 
Where are my traffic stats analysis tools?
Now I also recognize that there will be some voices that will speak up and say "Yeah, but you can use this and that app for that!"
Which brings us to my next observation: Steemit is very "developer friendly" but it's really not "content creator friendly." 
That's not a problem in and of itself; it's merely "a state of affairs." But it DOES work as a limiter on the potential reach of Steemit. 
The average social media/social content user doesn't WANT to use half a dozen "helper apps" to make social media site do something. They want everything in one place, drag and drop, plug and play, easy to use and intuitive, off you go!
We don't have that here. 
If we want a snowball in hell's chance of getting even... let's say... ten million users, we need some serious upgrading!
Here's Where Steemit Kills Everywhere Else!
Don't get me wrong, I still think Steemit is awesome, and I'm not deserting or anything. I'm just bringing some "outside perspective" home.
Where Steemit totally dominates is in the categories of "community" and "engagement."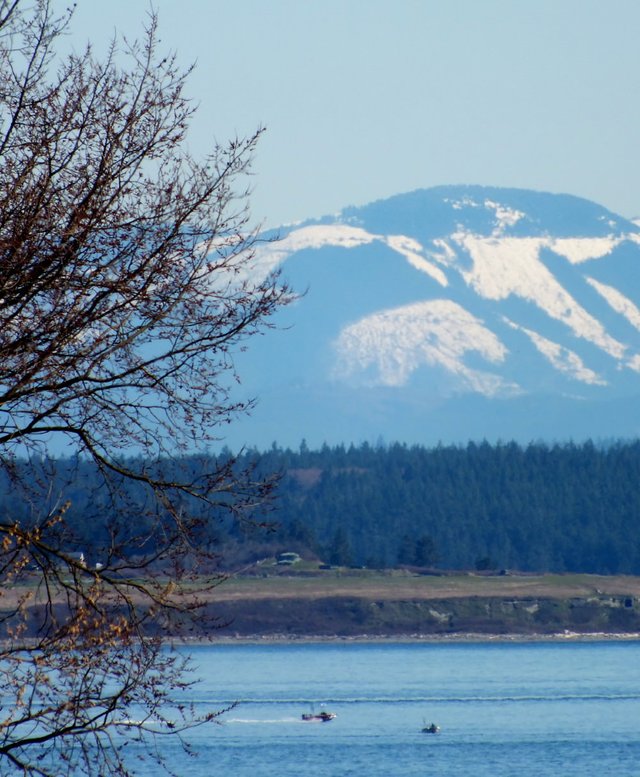 It may be spring, but the snow is not far away!
Even in the relatively short time it has taken me to write this post, my "other" blog post has moved from 470 to 655 page views. But guess what?
So far, all those people have managed to leave me only one solitary comment-- on a post that is no less engaging to its target audience than anything I post here... which routinely gets 20-50+ comments, per post!
And that's where we stand head and shoulders above anything else out there!
Now, I'm not going to bring "rewards" into the picture, because — quite frankly — I think rewards are a little "derailed" at the moment. That is, there's a substantial "disconnect" between content and the rewards content earns. I'd love to think that my 3,800 "followers" would think these 1,200-odd words interesting enough to vote into into the "hot" or "trending" feeds, but that's very unlikely... since whether or not this post is "good" or "interesting" has very little to do with whether it earns Steemit rewards.
My point here is mostly that we do have a lot of work to do before ANYone's dreams of "Steemit as a mass-market commodity" have any chance of coming true.
Well, that's about it for random observations at the moment; I now return to my usual "programming."
What about YOU? Do you keep any other blogs, aside from Steemit? If you DO, have those other venues "suffered" since you started here? Do you think we are missing some basic features before we can hope to "go mainstream" here? Do you maintain other social media accounts (Facebook, twitter, Instagram, etc), and do you use them to support your blogging? What would you MOST like to see as a new feature on Steemit? Leave a comment-- share your experiences-- be part of the conversation!

Animated banner created by @zord189

(As usual, all text and images by the author, unless otherwise credited. This is original content, created expressly for Steemit)
Created at 180329 22:29 PDT