Is video gaming provides us positive effects on our brain?
Video games are extremely popular these days by people regardless of their age, gender, and place of the players. These games come in all shapes and sizes. Some may be to confront the real world problems and other may be to get a piece of entertainment. However, there are many positive and negative evidences especially when it comes to time consumption of the children playing the game. Parents often worry about their health and academic career, if he plays every day.
There should be upsides and downsides to everything, which technology provides us now. A study has stated that significant time of playing video games tend to increase cognitive skills in children. It gives same results as playing chess does to the children. Games like Multiplayer Online Battle Arenas may increase the level of intelligence in younger children, which shows there is a relation between performance and level of intelligence.
Games such as League of Legends and DOTA 2 are complex, socially-interactive and intellectually demanding. Our research would suggest that your performance in these games can be a measure of intelligence. Source
When it comes to the development of cohesive abilities, there are many pronounced debates whether to allow children to play every day or not. There are evidences that state that videos games can facilitate human beings to get higher intellectual functioning and higher overall education performance. Thus, there are more affirmations that says playing video games may increase the mental health of young children.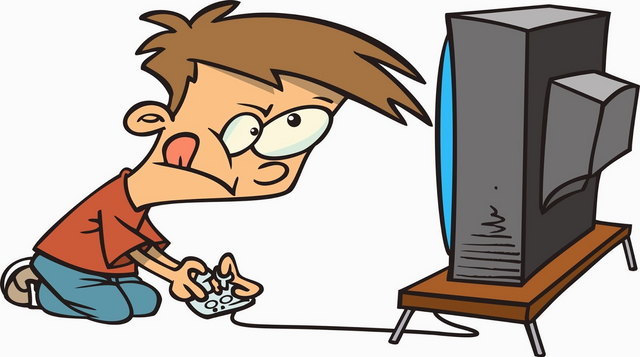 Image Source
However, there has always been a question that disturbs us is every video game good for improving social behaviour and cognitive skills? The answer is certainly no. As I mentioned earlier there are many types of games that exist now. The most effective video game is proven to be action video games which increase cognitive skills of a person. The surprising thing here is action games which usually focus on being decisive, that is being able to take effective decision in no time, shows more positive approach than the real brain games. So, everything about the video games is not harmful.
Action video games have been linked to improving attention skills, brain processing, and cognitive functions including low-level vision through high-level cognitive abilities. Source
On the other hand, video games do not always give positive effects on the individuals. Many negative effects such as delay in moral development especially in teens has to be considered. Due to this, it is recommended checking a child persistently by the parents and teachers in order to understand whether the game that he is playing gives positive effects, and how much time does he play every day. I think there is no recommended time to allow one to play games. Parent must be aware of their child mental health in detail in order to let him to play video games every day.
There are still more studies to be done on the topic of whether these games can be allowed to play frequently.