Hi Steemit! I'll like to share with you my Top 5 favorite talks about design and creative on youtube (for now), by my favorite designers and creatives artists. I'm very curious, I consider myself as a autodidact person, and Internet it's great for people like me because you can find everything about what you love, I love design, I love to learn, and the experience that these people reflects and teachs it's amazing.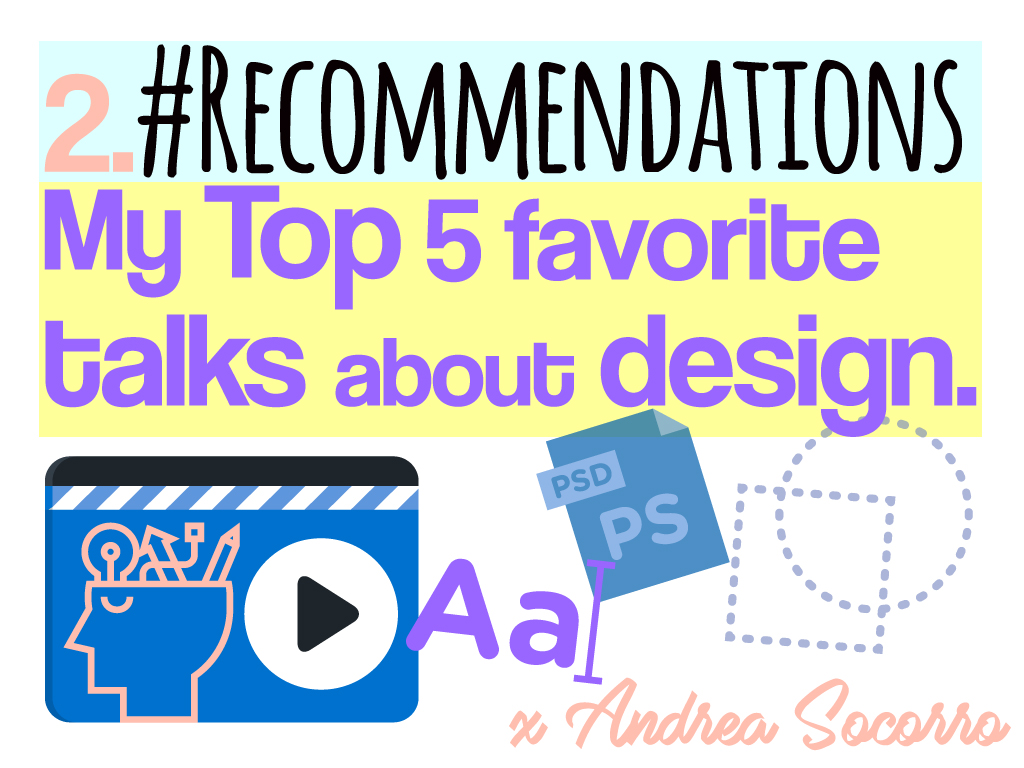 " Paula Scher on creativity as a small defiant act of misbehaving"

" Michael Birout on how to think like a designer"

" Christoph Niemann: How to Overcome the 3 Fears Every Creative Faces"

"The first secret of great design | Tony Fadell"

"The secret language of letter design (with English subtitles) | Martina Flor"

Hope you can enjoy it and lern as much as I do!