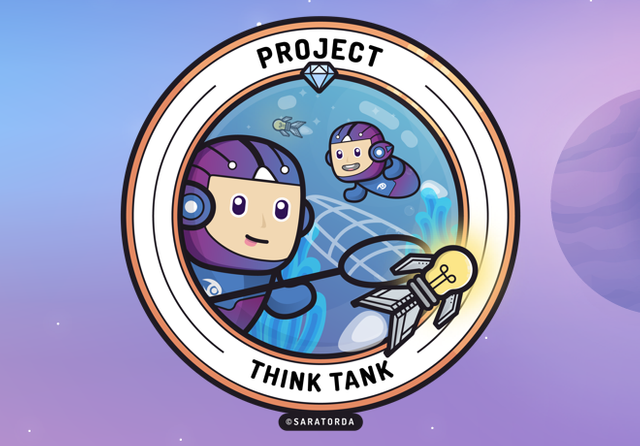 ---
I've seen a couple of people ask why Utopian Colony isn't raising funds through Fundition, which is a crowdfunding platform on the Steem blockchain. The reason for that is, the IndieGogo campaign has a fixed goal of $35,000, which means that they will not receive any funding if they do not reach their target.
Because of that, it makes sense for them to not spread their funding efforts across multiple platforms. It's something I agree with completely, but it means that some people who want to fund Utopian might not have the chance to do so, because IndieGogo only accepts one payment method, credit cards.
---
Fundition Campaigns by Open-Source Projects
Looking at some of the perks you can receive for donating, it would actually make sense for existing Open-Source projects to pledge a minimum of $70.00 in order to receive these perks for their project. Higher value pledges give even better perks, some of which could be really beneficial to your Open-Source project. So why not start a crowdfunding campaign for your project through Fundition?
A $70.00 donation will get you:
Instant Username Reservation
Early access to Utopian Colony
Exclusive updates
Project early registration
Exclusive Dreamers Badge
Spotlight Bundle 7 days
A $120.00 donation will get you:
Exclusive updates
Project early registration
Rare Visionaries Badge
Project spotlight 30 days
A $300.00 donation will get you:
Project spotlight 30 days
Priority Support (6 months)
Visionary Bundle
---
---
There's no reason why projects that are already making use of Utopian v1, can't start up their own crowdfunding campaigns on Fundition to benefit from these amazing perks.
It actually gives people the chance to indirectly donate to the IndieGogo crowdfunding campaign and offers this option to people who might not have a credit card.
---
How to transfer funds from Fundition to IndieGogo
You probably don't want to raise funds on Fundition and then front the money via credit card to pay for the IndieGogo perks, right? It's entirely possible to transfer funds raised through Fundition to IndieGogo, it's not even that hard to do.

My method of doing this, would be to first exchange the Steem raised to Bitcoin. Then, you can deposit your Bitcoins into a Neteller account (2.5% fees) & create a virtual Mastercard on Neteller which you can use to pay for the IndieGogo campaign.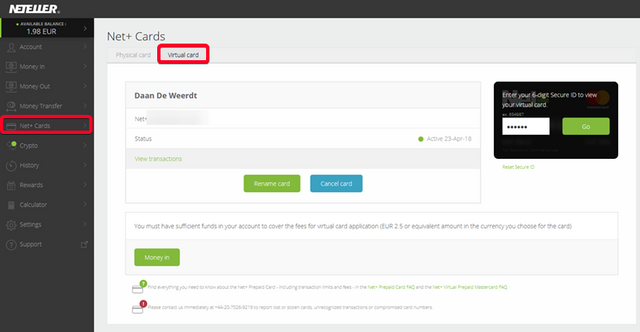 Fundition does not retain any funds that you receive through your crowdfunding campaign, so you're always able to exchange funds after someone has donated. Now, because of Neteller's fees, it's better to batch these into one-time payments.
Neteller has a verification process in place for creating virtual Masterercards, but this is pretty much instant. You don't have to wait more than an hour (if I remember correctly) for your account to get verified.
---
Conclusion
I know I've been writing a lot about the Utopian Colony IndieGogo campaign and I apologize for not posting any other content. It's just that I've been passionate about open-source software since I was about 12 years old and I want to do everything in my power to make sure their crowdfunding campaign gets funded.
At the current rate at which people are donating, the Utopian Colony IndieGogo campaign will not reach its target of $35,000. Only $1,375 has been raised over a period of 5 days, with only 27 days to go. I'd really hate to see them not reach their target, so I'm doing everything I can to push people toward donating, even if it's just a small amount.
I hope you can forgive me for writing about the same topic so much.
---
Images used were either found on the Utopian Colony IndieGogo campaign or on my Neteller account page