Enjoying The Beauty On The Our Journey (English Version)
Greetings for all stemian...
Stemian...
Have you ever traveled far but felt bored??
In order for the trip is not boring, try to enjoy the natural beauty around us like the image that I made below:
---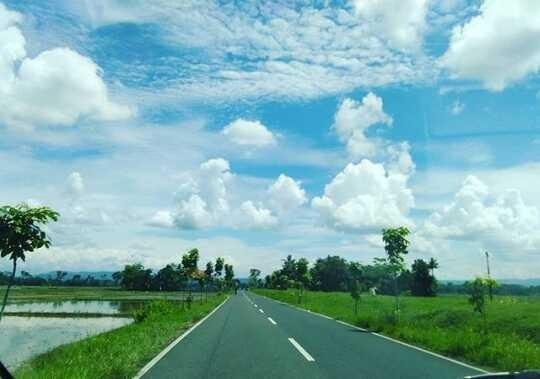 ---
These pictures I took as I traveled to my hometown.
---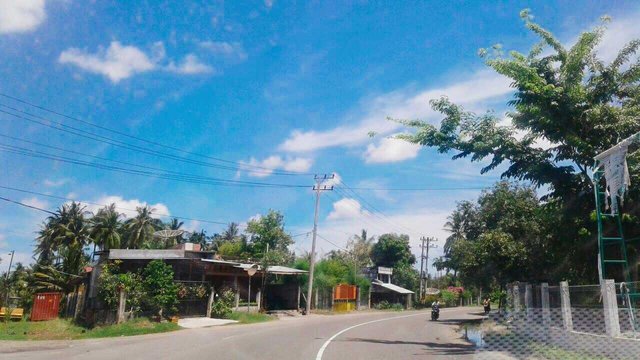 ---
The beautiful sky is decorated with clean white clouds plus green trees into a very beautiful scenery in the eye.
---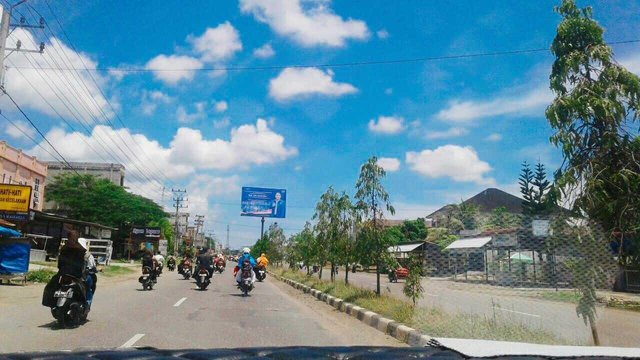 ---
I really enjoy my trip this time. Because something ordinary becomes extraordinary when we enjoy it.
Hope you guys like my writing this time.
Thank you for your attention.
Friendship greetings from me @bundasteemit