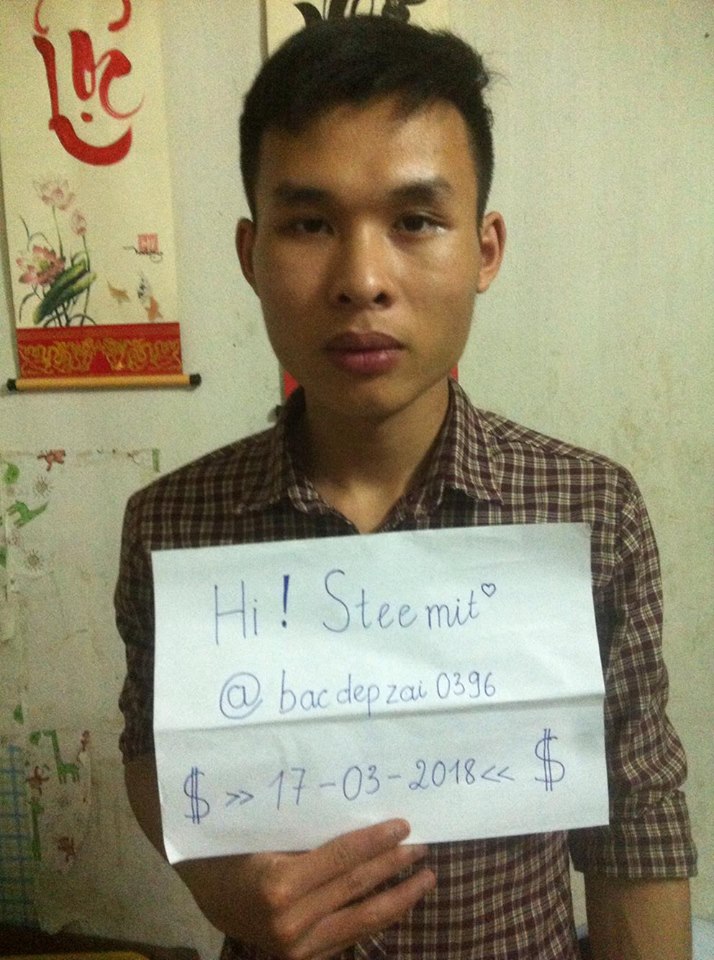 @bacdepzai0396
[blog16]
My name is Bac and I from Bac Giang province. I am currently studying in Thai Nguyen University of Industry. I am 22 years old. I have a lot of sports interests like soccer, badminton ... I like to travel with family and friends. I like to cook although it is very bad hihi ... I like to volunteer because I am experienced and accumulated a lot of knowledge.
I am a new member in Steemit. I tried a lot but the number of votes was still very low. Probably because my account is suspected of being a Clone account. This is my real account, not a fake. It is also possible that the content of the article is not interesting so people are not interested.
I have a strong favorite in Steemit. The reason is that I want to exchange learning, make friends with everyone in the Steemit community. Steemit helps me to accumulate more knowledge, a community of mutual help each other develop together.
My goal is to become one of the successful people in the Steemit community.
I want to be a part of Steemit to develop myself further, to help each other in Steemit. Help Steemit grow more.
That's all about me. Thanks everyone.