That time I ran into Kevin Hart in Central Park, to shooting his Bday in Miami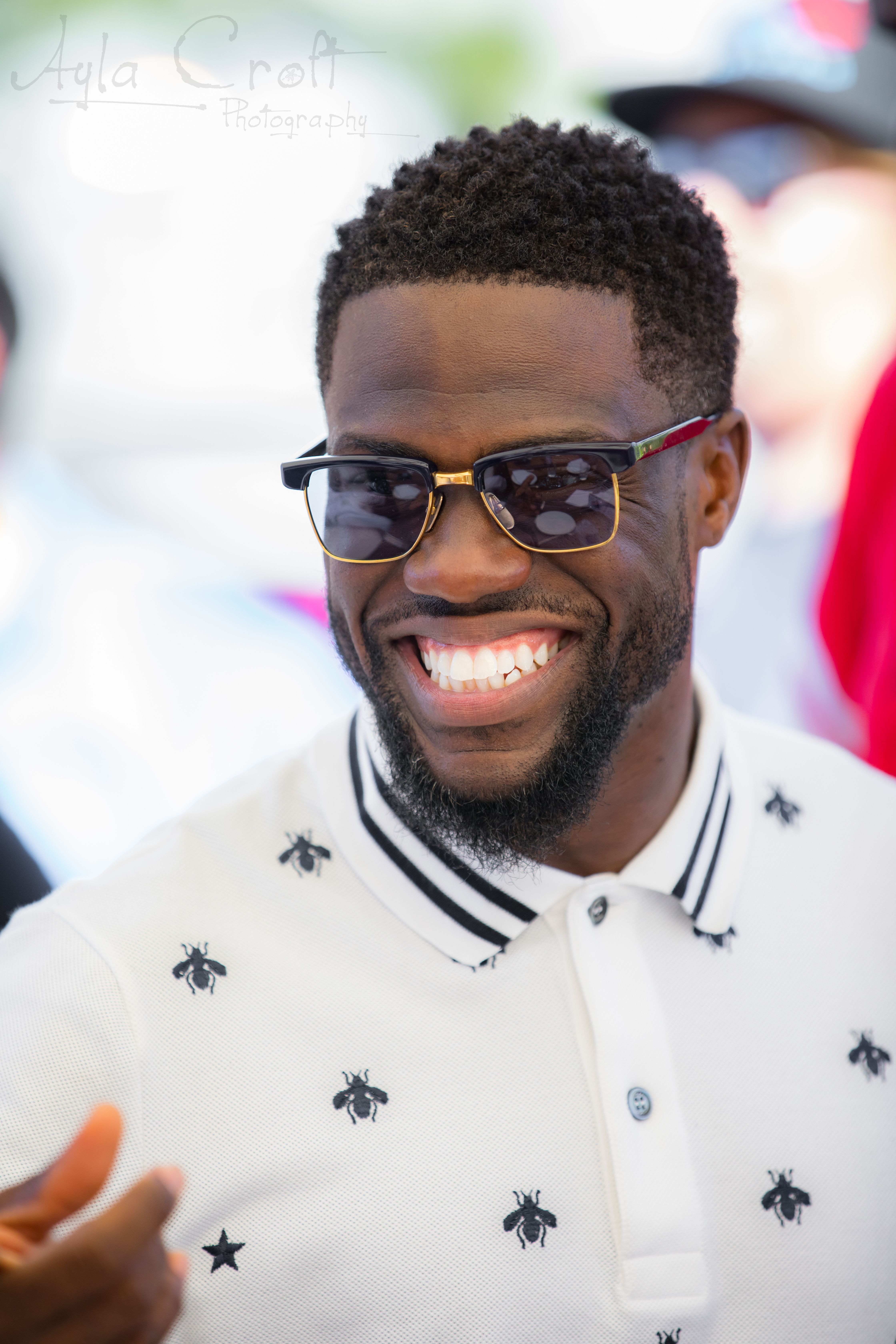 The title really puts the pressure to make this a great story, huh? No worries, it was pretty cool in my opinion. I hope to hear yours at the end of this.
So the date is somewhere around the first week of June, around the 4th I believe. I was in NYC with my boyfriend/business partner Brian and Daniel my bestie.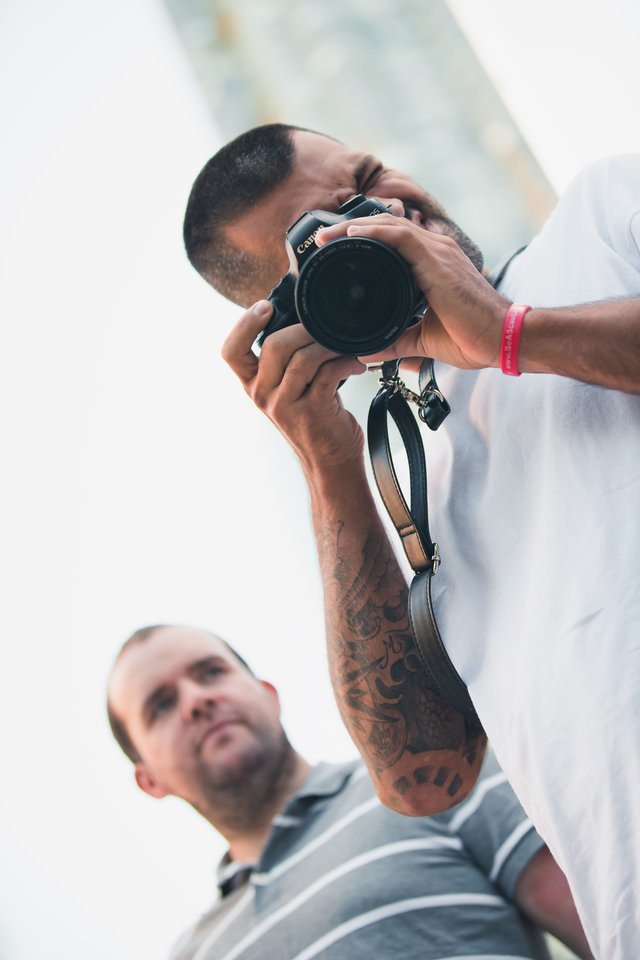 I was brought out to shoot a celeb's bday party while it was being taped on a reality show!
So in between shooting her, we decided to check out Central Park. It was my first time ever going, as well as for the two I was with. Very very cool place! I got tons of great street photography shots and I saw such amazing people!
We got into the park and started over a bridge. I was not paying any attention after
turning my camera off, failing to catch a wedding beneath me. You can see that shot here.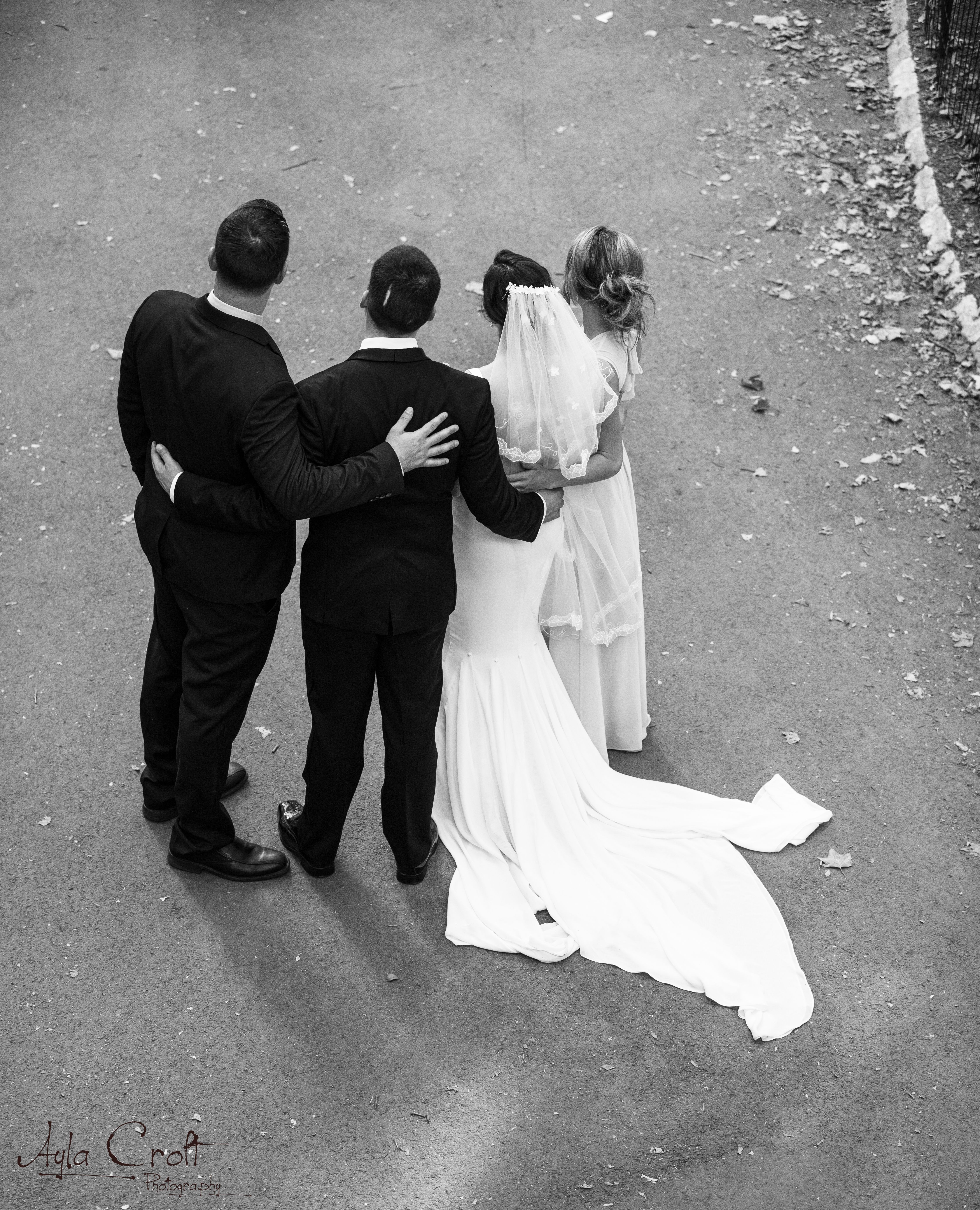 Well, I hear Brian & Daniel say to each other... Is that Kevin Hart?!? Now I am still in la-la land looking at clouds when Brian grabs my attention saying "Ayla if you don't take the shot now I will"
I turned, instantly alert with my Canon 5D Mark IV with the ISM 70-200 lens at the low ready, switch flipped on and I aimed. My heart was pounding so fast. I was never one of these jerks that would get in your business at all. In fact, I pride myself on not being the paparazzi. So when I'd finished shooting I turned to him and said: "I'm sorry, you know I just had to right?" Turns out he had his headphones in, was posting a Snapchat and had no clue I'd almost given my life via heart attack just to catch a shot of thee, Kevin Hart.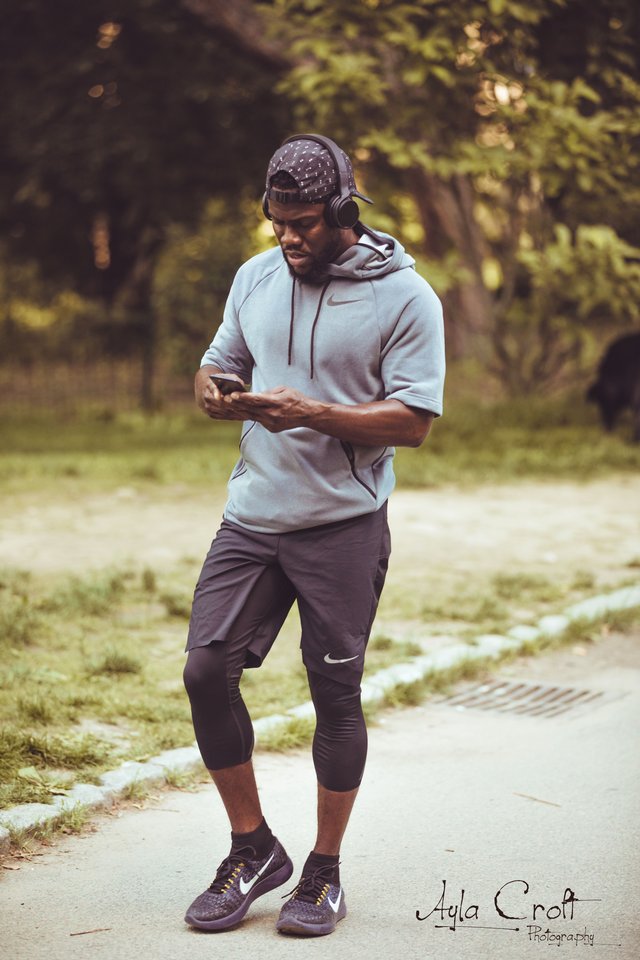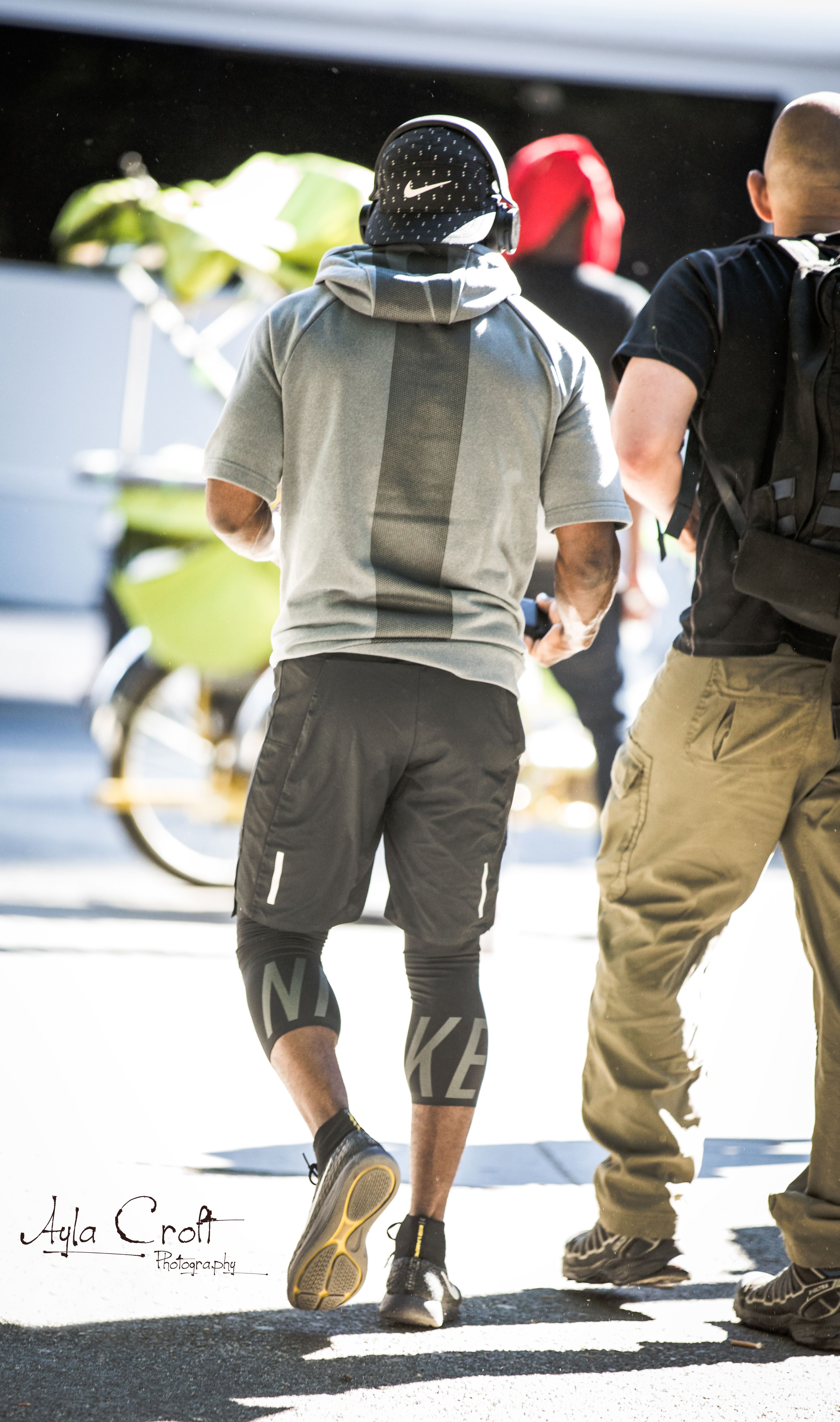 I learned he was in the middle of training for his marathon at the time, and releasing his new book ironicly titled " I can't make this up". He ran off out of the park and that is when I saw what happens when you are Kevin Hart famous. Now being Kevin Hart famous is great but being Kevin Hart famous and Kevin Hart short is a terrible combo when your fans spot you in NYC. This man spotted him yelled out his name and then ditched his girlfriend to chase down Kevin. It was insane. I'd never seen anything like it. So long story short I posted the pic of Kevin and he loved it, reposted it on IG and everything.
Fast forward to Kevin Harts bday July 2nd. So the only connection between Central Park and Miami is that the celebrity I originally shot in NYC, is the one that got me to this party through their manager. Small world right? Turned out his other client opened for Nelly & T.I the day before and needed me to shoot it. I then get invited to Kevins Bday to shoot VIP Press alongside Brian shooting video. So we drive from our home in Key West 4 hours
to Miami where the party was being held. We arrive and my nerves are going. Valet came up and I got out and instantly threw up in front of our car next to this Lambo pictured below.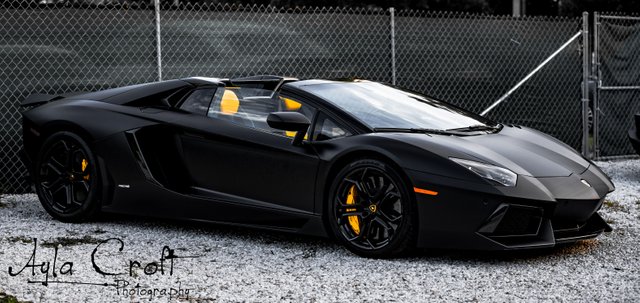 This was unnerving for me. I am a brand new photographer about to shoot one of the biggest comedians, anything could go wrong. I told myself though.. ok puke it out and then go in there and fake it till you make it! I did too. Some pretty big names showed up: Shemar Moore, Christina Milian, later: T.I. Scott Disick(we will get back to him shortly), all of Kevin Harts friends, some football players.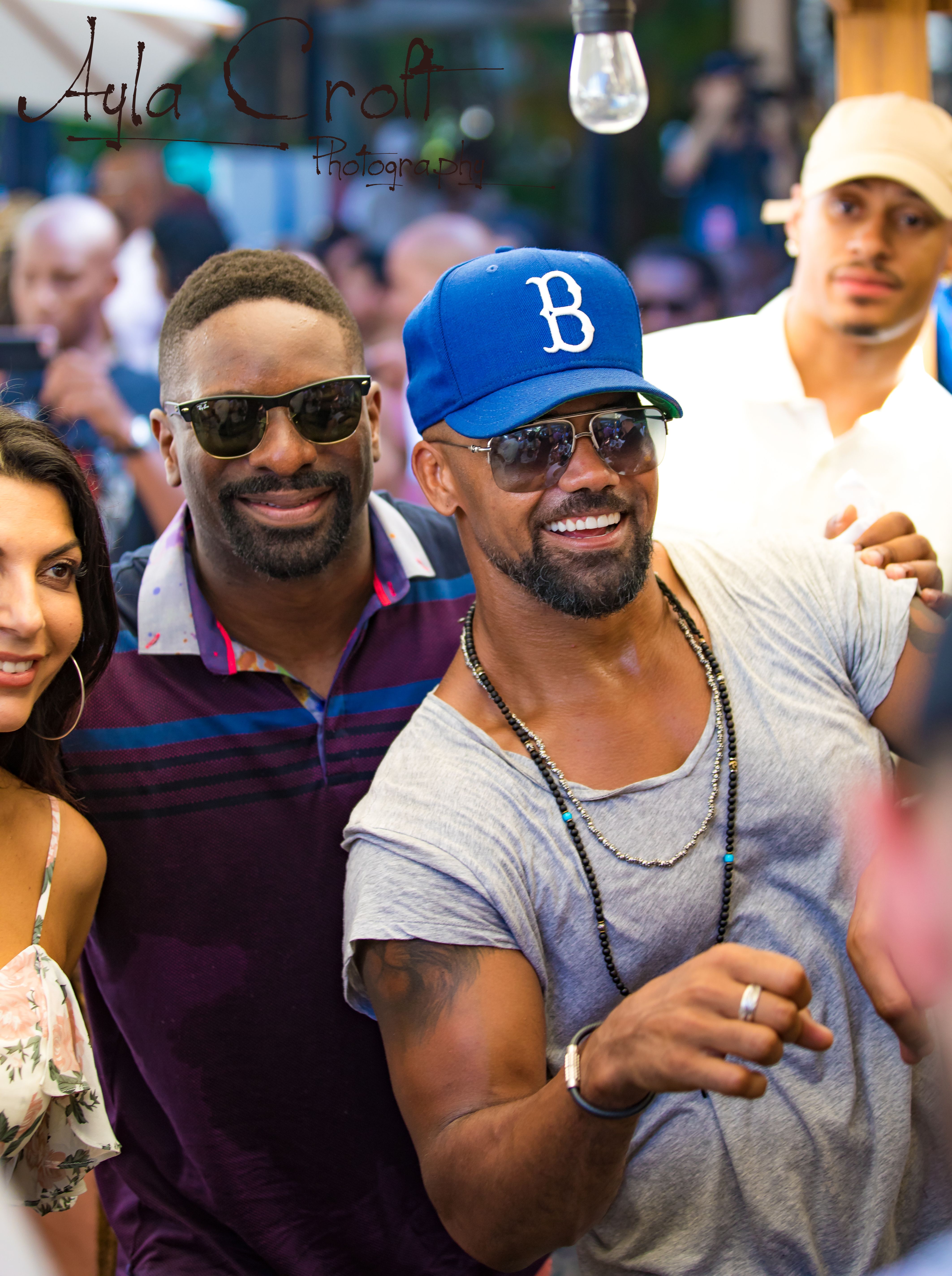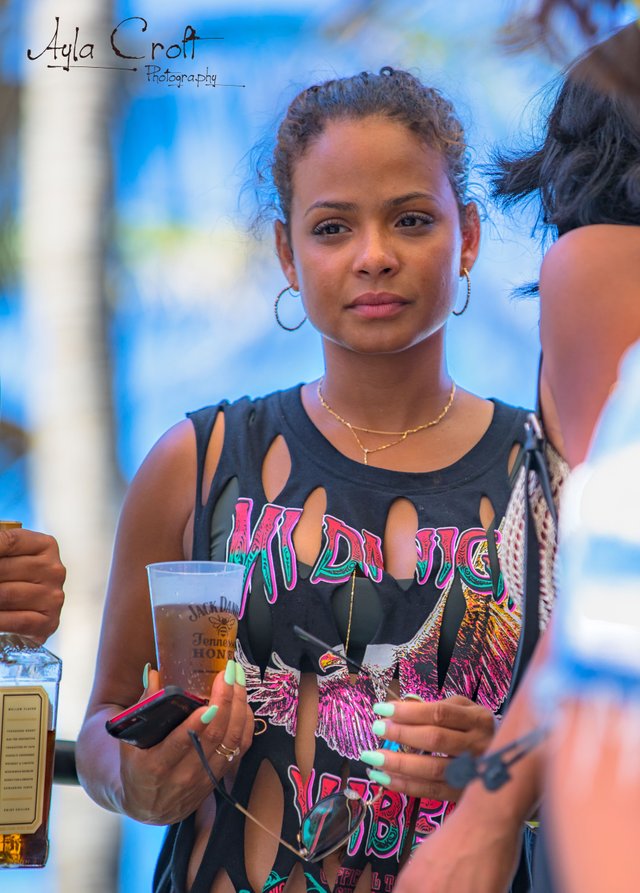 I'm not quite sure all the names but a bunch.
So Kevin shows up in a purple Van Dutch all majestic, checking himself in the mirror and asking his friends if he's camera ready.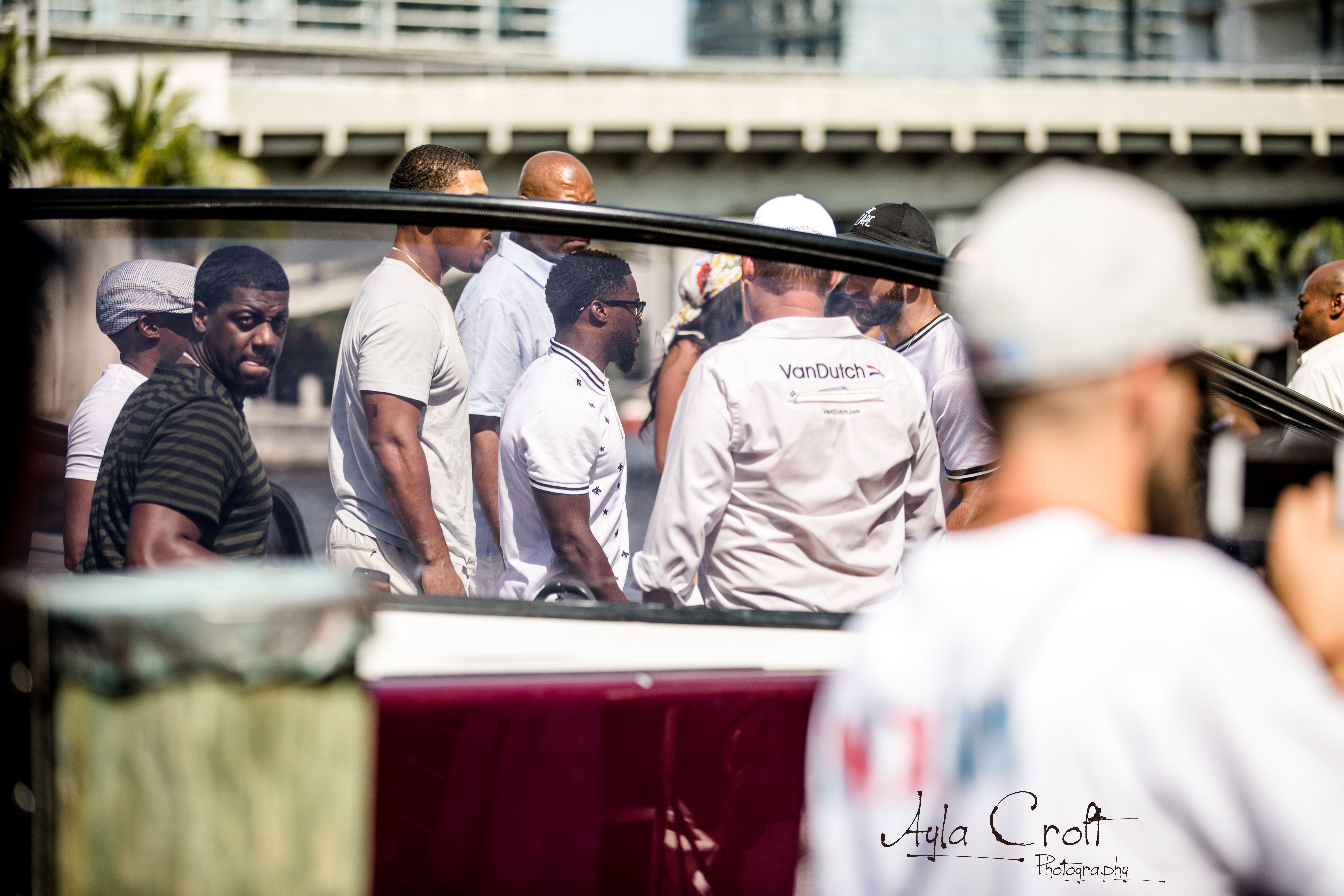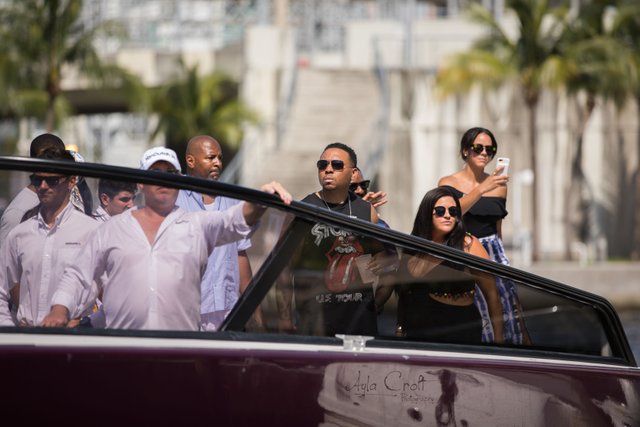 Comes off the boat and the crowd went insane!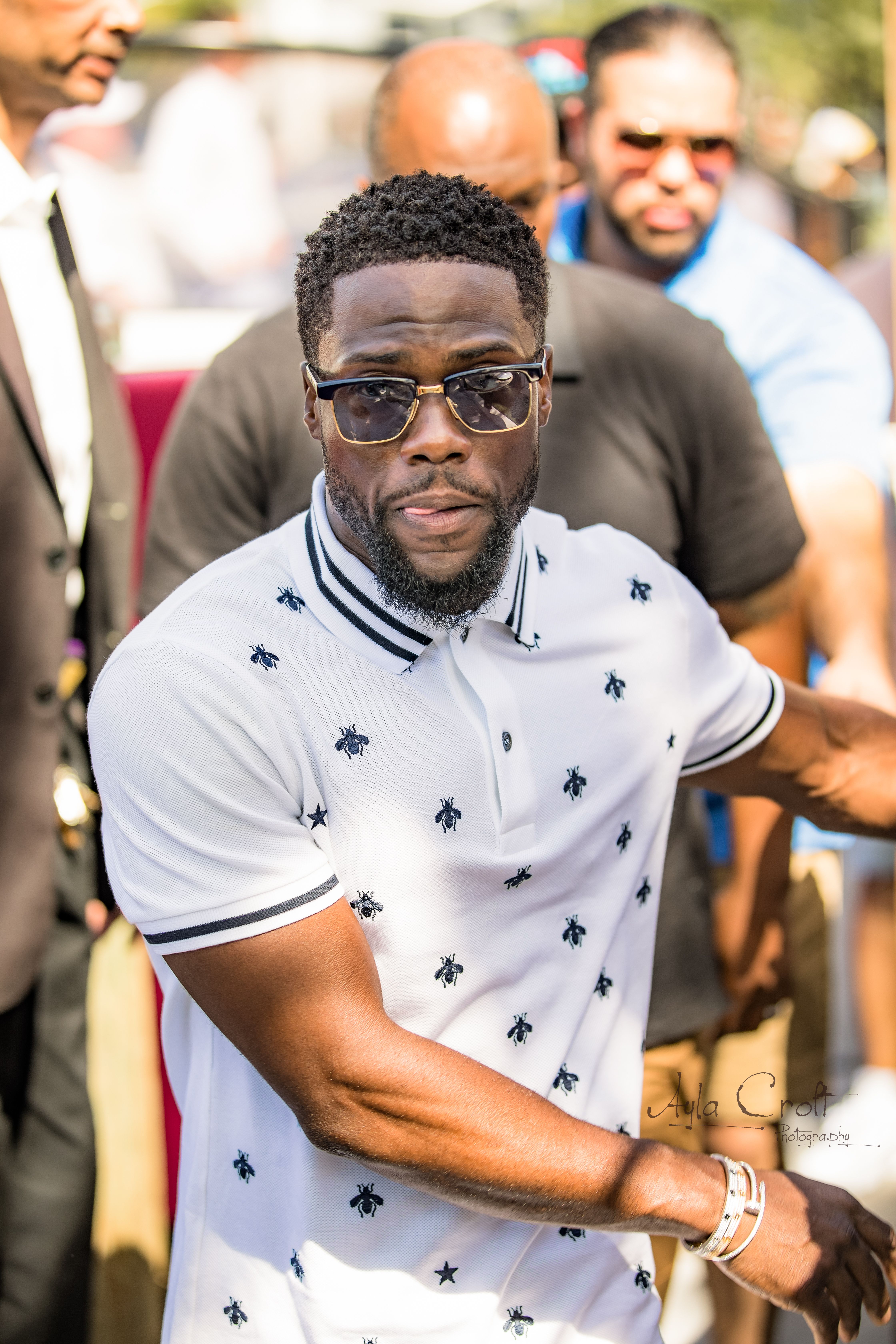 Again, I couldn't
believe how grown adults could change completely once a celeb came around, mix that with the free booze from Toast Vodka & let the party begin.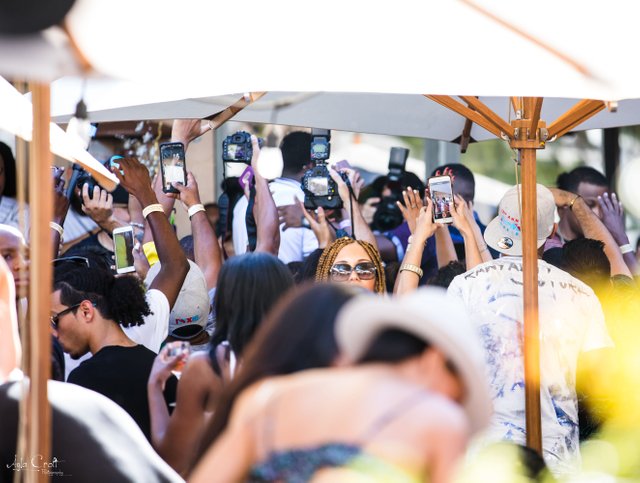 Here is a 3 minute video of when we stayed in the VIP area while Kevin was at the DJ Booth .. please don't mind the sweat it was one of the hottest days ever!
I left the booze alone, but the pics will show I was eyeballing the onion rings he had at his VIP table. They were the size of his head, and they smelled delicious. I'm not sure if he remembers them, but I do. He did some amazing dances which I captured on high burst & made into a gif.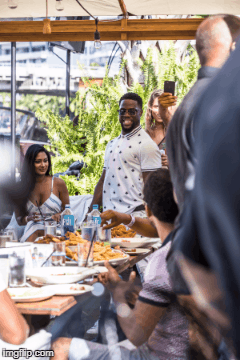 Giant Onion Rings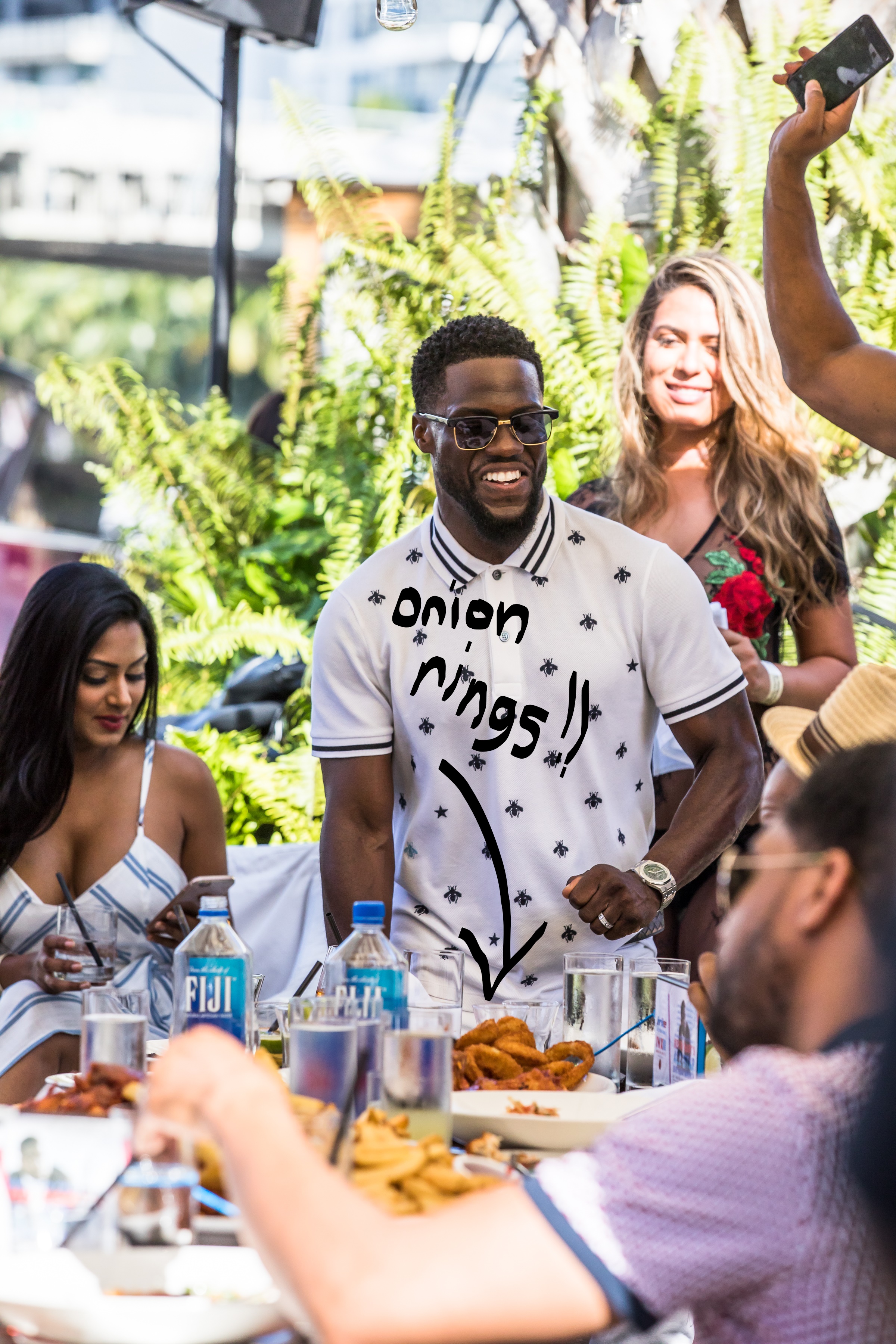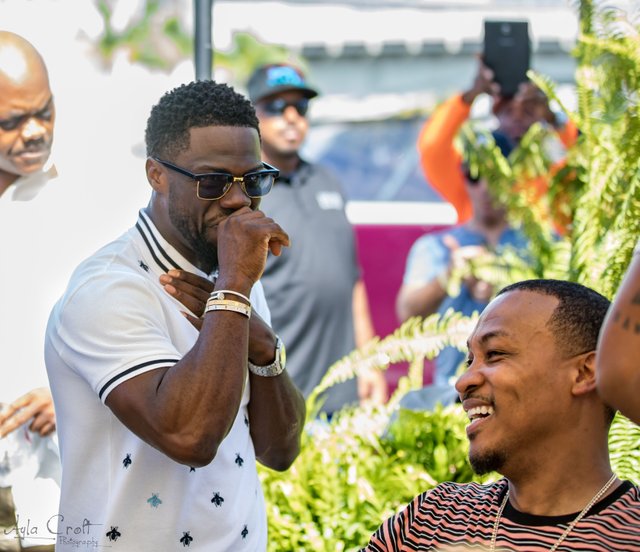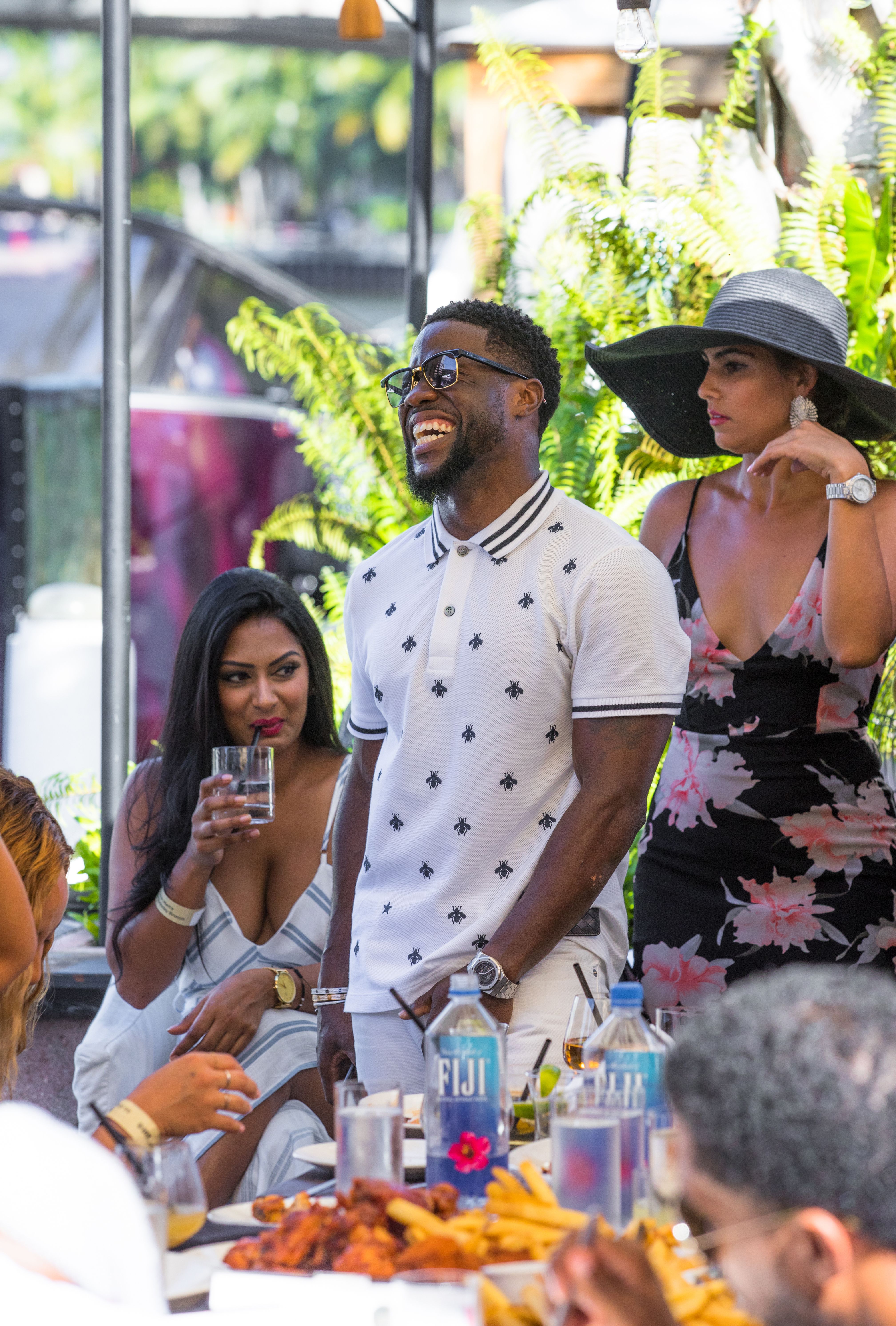 I sat literally next to him, T.I. and his friend for half the party. Turns out when you bring cold water to the security guys they let you stick around once the press is waived off.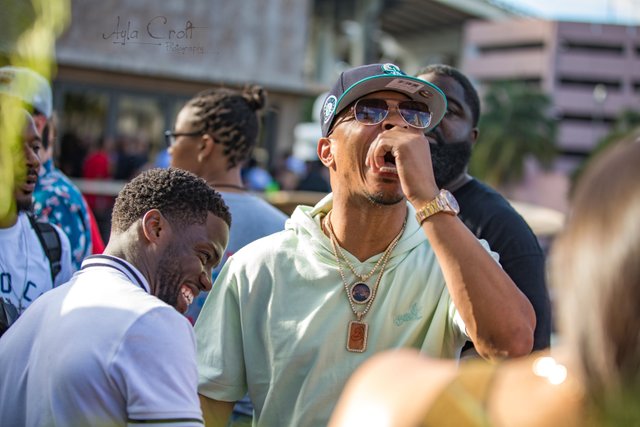 Just when I had thought the day was over, I was whisked away by Kevin's manager to try and find him & show him a certain pic I had captured of him while in NYC. We couldn't find him in time, but I did return to my boyfriend waving me over telling me that "Scott Kardashian" was there, that's what he calls well known reality star and ex to Kourtney Kardashian, Scott Disick. Now on the car ride over I had told my boyfriend that since I'd met my goal of shooting Kevin Hart again the only thing that could make this party better was if a Kardashian showed up. Yes, Scott counted!!! So we find his yacht and walked over. He was sneaky and had his manager Purple Miami pull up on the sly.
But I'm pushy, lol, and got over. I started taking shots when I heard him yell out "PAPARAZZI". I got upset and yelled "I'm not Paparazzi I take good pictures!! Don't insult me!" Everyone started laughing and my pals from the day before vouched for us.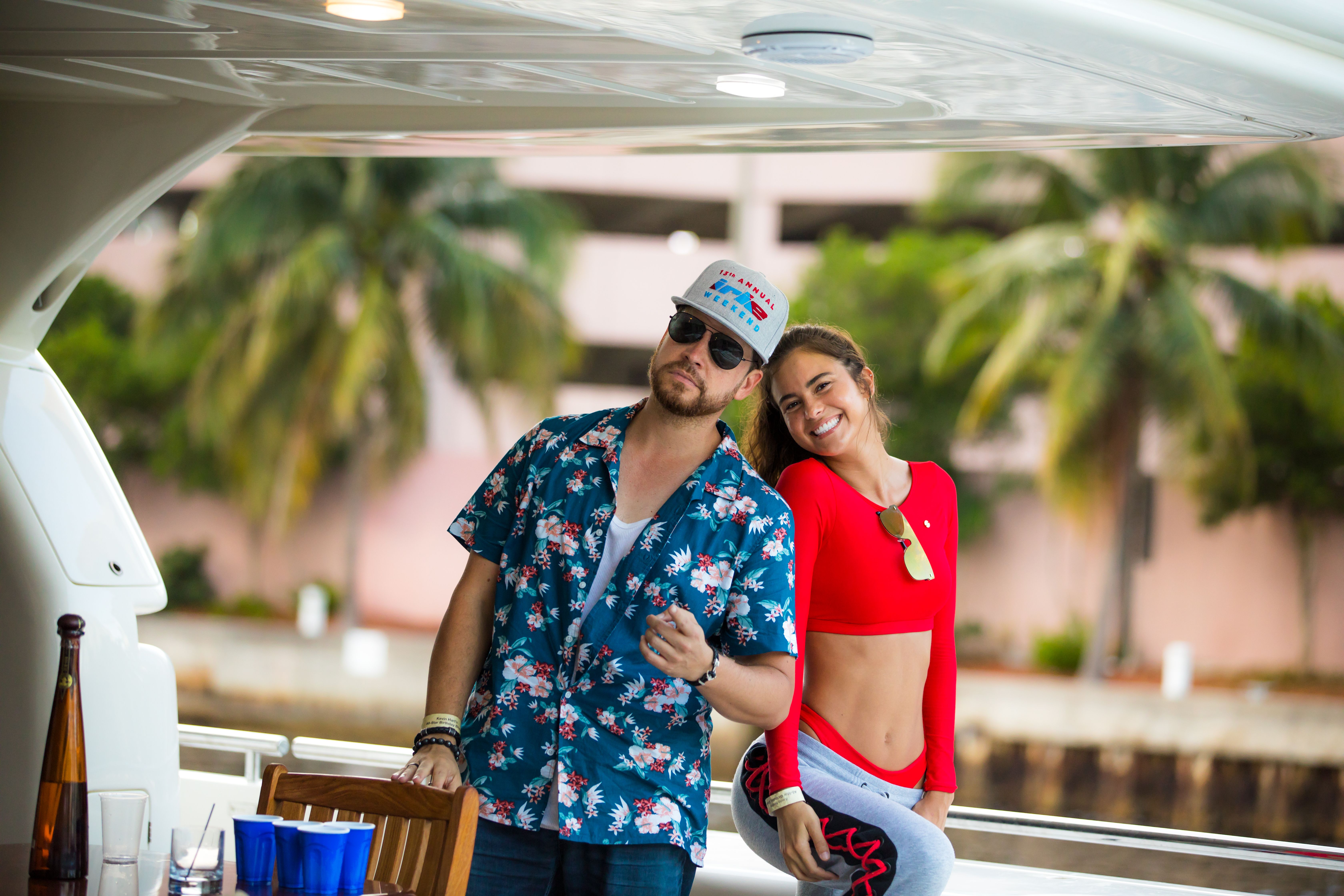 This is them yesturday with T.I.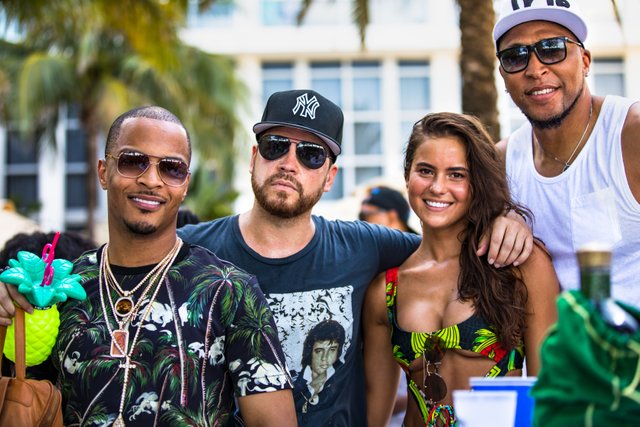 Scott then had a blast with us posing for a few minutes.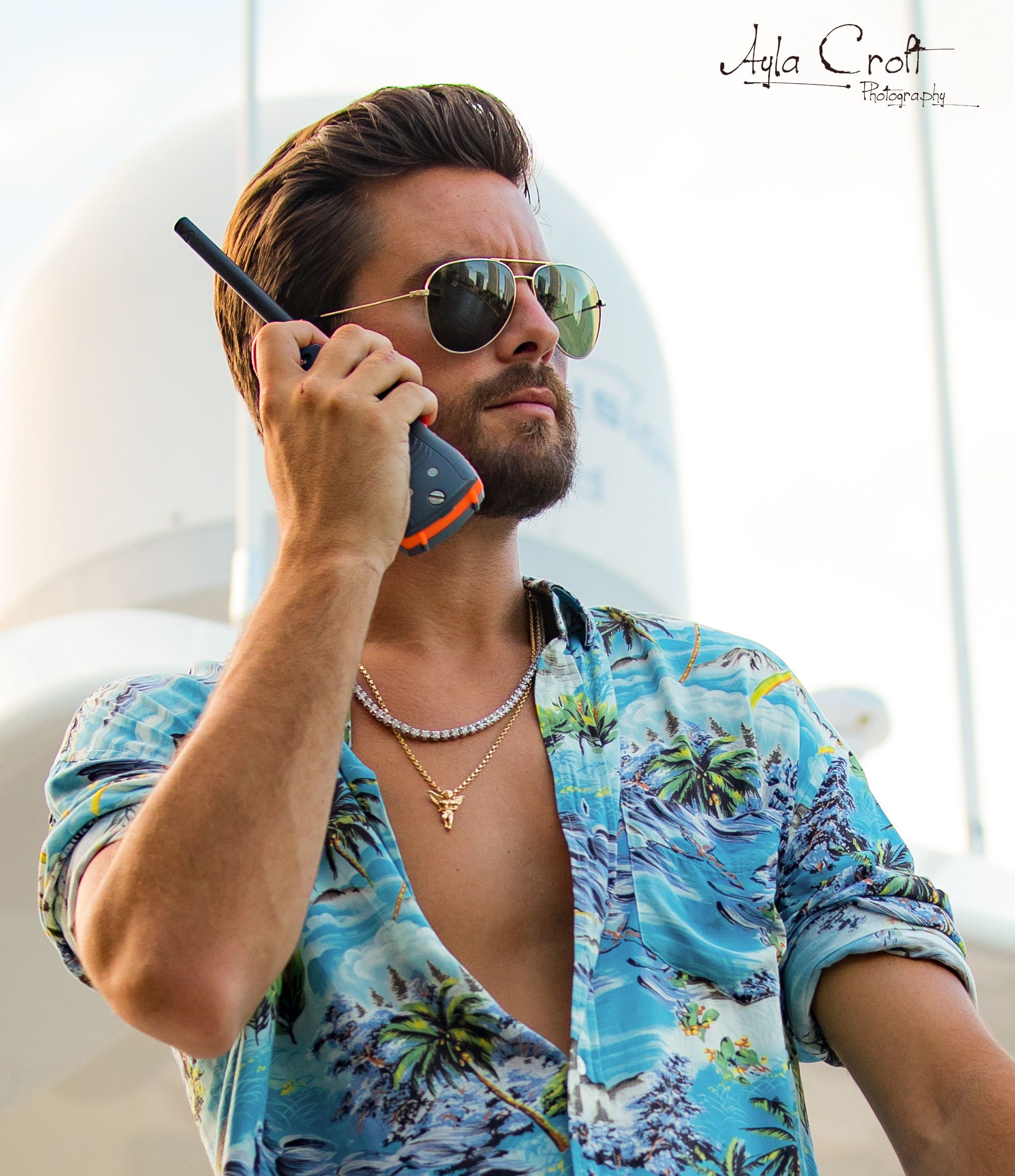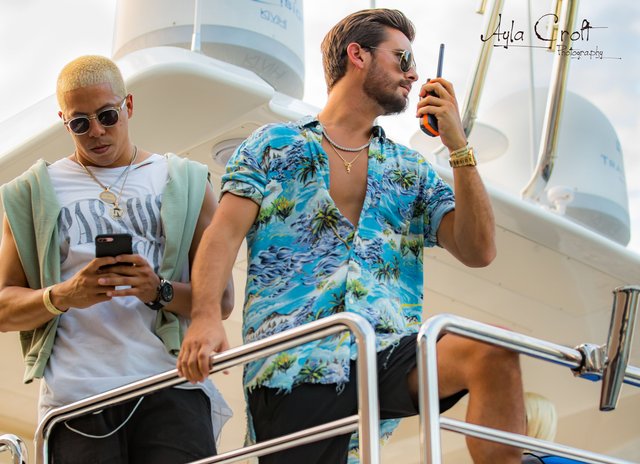 I was a little overwhelmed and to be honest, wasn't quite ready to board the boat and see what else was going to happen. I wanted to head back to my island, rinse off in the turquoise waters & soak in what had just happened to me that day!
Below are some more pictures from that day! Be sure to let me know what you think in the comments!