Making handling social media easier!
Is social media all that it's cracked up to be? How can you make it more effective? How much more 'juice' can you squeeze out of it?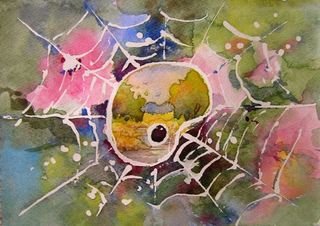 Keeping `our-fingers-in' the social media `pie'!
It's hard work, to keep up with writing and updating on each and every social platform… often and regularly. It will drive you crazy, stretching your efforts beyond what you can handle and endure over a long term.  
Pinpoint the need:
Decide which social media platform suits your type of 'product' or your website's theme. 
Then select only a few, and check out their forte' before you sign in. Those, which you think are in your `groove' (your niche theme) and the people there could possibly require your `product'. And work on them to see what the participation response is really like.  
In my case, when I first started out, I bought a couple of books on running websites and social marketing. I checked out their suggested social websites and found out not all of them worked for me. For example: After a few years, this is the feedback I got: 
Reddit 55%, Direct 52%, Referrals 42%, WordPress 28%, Stack Exchange 8.3%, Twitter 6.7%, FaceBook 1.7%  Notice no Linkedin feedback! 
Surprise: Notice Twitter and FaceBook are way down at the bottom. Reddit I signed up for, but never worked on! And Stack Exchange I hadn't yet sign up for! 
From that, you can see I had to double back to see why they worked or didn't work for me. 
`Milking' the ones that really participate:
Check on Link-backs and remarks: 
What are they mostly interested in? Can I give them more of the same? And how long can I do that? 
Which group participates the most? What type of group is it? What are they expecting to see, read or buy into? 
What country do you get the most visitors from? What is their style and traditional way of doing things? What do they need most? 
Following up activities:
I found if you make lists of your future blog activities, you start to cope better.  
Like for instance, because you are so busy with this and that, your blogs get lost on your computer. You can't remember which folder you put them under and in which order you planned to use them. 
So it's wise to keep a written list of blogs lined up ready to post. Not on your computer, but on a writing pad. 
I list them according to which day of the week I plan to post them. 
At first a blog may just have a proposed title. Against that one I will state what else I have to do to complete it. 
And before posting a blog, just check it over to see if you need to make some changes or perhaps you left out an important fact or two. 
Benefits:
If you prepare in advance, you don't feel pressured. And it's comforting to know you have some blogs lined up ready to use, in case you have to go on holiday and can't post how and when you please. But the fact you know you have stuff, that can be posted quickly under difficult circumstances, makes things easier for you. 
Okay. Surprisingly and strangely, you begin to find out that putting things order, gives you spare time to fill in with keeping touch socially, or time out shopping, housework or whatever. Suddenly you wondered why you struggled so much to keep in touch before!