Facts on internet marketing (as requested)
Whichever way you look at it, you'll never sell anything, unless you understand the concept on how it really works on the internet!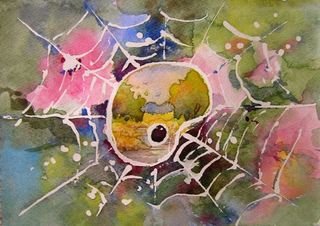 The reason I'm making this blog post is because of cryptogirly92's comment on the last blog post: 
"Sorry but an important part is marketing. You can have the best content, if you have zero reach or you reach the wrong people, like on steem, than you earn nothing/earn just a couple views. Please make another article about right marketing to a good content."
So let's start at the beginning: 
There has been different marketing methods: 
Literary media: Advertising products sold directly from your shop or business, though newspapers, magazines, etc. 
General internet presence: Purely for selling of products and services. Each website specializing according to their niche. 
Social media: Images and facts on skills and talents, sports activities, entertainment and fascinating hobbies, recipes, health tips and advice, etc.
 I must say: Marketing on the internet these days (business or  for websites) is done mostly through social media channels. 
Technology advancement has freed up marketing behaviour: 
You have to be `on the ball' to keep up with the new ideas on marketing strategies that we are experiencing these days. 
For example: Artists used to have a gallery outlet to get well known. Because of the high commission percentage the gallery owner were taking, it's now cheaper for the artist can promote themselves through running their own websites and advertising themselves on FaceBook, Twitter, etc. 
If you take that for an example, the internet has leveled the play-field dramatically between large businesses and the `man in the street'. 
The interaction between the consumer and the `seller', has changed drastically as well! The seller has to be more humble than dogmatic to meet the consumers' needs.
The internet also provides the bad and ugly, along with the good. It's up to you to provide what people are looking for. It's not all about you and your product… it's a balancing act. 
It's how you put yourself across that counts: 
The old saying is: "You can't sell your goods, until you sell yourself." 
To make your website interesting and worthy of attention, you have to be awesome, do awesome things and produce awesome stuff. 
Your readers trust you, if you provide honest stuff, things that help and benefit others. 
You reel them in by appealing to their hearts, senses and emotions. You are talking to people, not robots! 
Whatever your niche: 
It's how you relate to your readers and followers. Some people call this social CRM (Customer Relations Management). 
Working on tools and platforms that suit your niche. 
How you create a fantastic presence on the internet. 
Offering quality products and valued content. 
How you act on feedback. Collaboration, engagement and Interaction curation. 
Going the extra mile to satisfy people: 
Free up on constraints. Make it easier for them to read through your blogs. 
Leave behind slow winding dribble. Use shorter sentences where possible. The shorter the sentences are, the quicker the action. 
`Oil the wheels': Make it easier for people to follow what you are saying. Don't use long boring paragraphs. Get to the point. Make clear `jacked-up' statements. Then back-up on what you declare. 
Take people down memory lane:
Use words everyone understands. Jargon that appeals to their senses and emotions. Humour helps to jar peoples' memories. 
Images make things easier to remember facts. Like simple diagrams and demos. 
Remember it's not about the product, it's about how you say it, describe and do it. How much expression (voice and waving of hands) do you use when you are talking to a group of your friends? How do you re-act (act) in a one-to-one situation? Folks don't appreciate boring people. They remember those who are fun to be with. 
Supplying WOW-moments: 
Some facts may seem `old-hat', but sometimes, we suddenly catch-on and have a WOW-moment, especially, when things are put across in a different way. Then the pure concept begins to have a whole new meaning. And your mind starts racing down exciting new avenues. So much so, that you can't hardly wait to try out the 'new theory' for yourself! 
Hope this blog post was helpful: 
This blog is very basic. There is a lot more to write and discuss about marketing. This is only the beginning. So I will fill you in, blog by blog. So stick around...