19 points: Marketing benefits over the internet!
There are so many new and different ways you can promote yourself and your product, service or skill on the internet: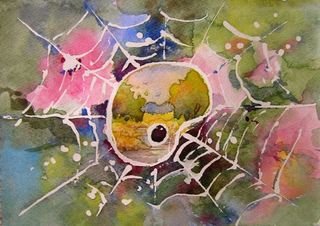 In the old days advertising was expensive. You could only put an advert in the local paper or magazine. Now with the internet, you can reach out to much more people, you ever thought possible. 
How much are you taking advantage of it? 
1. I'm so thankful for new technology. I for one… don't have to rely on galleries to promote me anymore. I can get a wider audience to see my art and what I do as an artist. It's like having an extension of your store or studio, where you can expand endlessly. And have a lot of fun `in the bargain' producing exciting blogs and fantastic images for your website. 
2.    Business is more social and collaborative now. There is an explosion of new connections you can make! Not just old friends, but a universe full of new friendships. Not just on the usual social media, but also on Steemit too. You see more and more doors are opening up for you to use. 
3.   In the old days it was consumer getters. Now you are consumer creators. The point of marketing is to encourage people to believe in you and your product. So your conduct and social skills are even more important. If you have a positive attitude, you are more likely to receive 100% positive comments and results coming back to you. You can change the whole world just by the way you write blogs, present and promote your product on your website. 
4.   Owners of business had to take clients onto the golf course or out to lunch at a restaurant. You can still do that, if people live or work in your milieu. But with the wide web, I'm saying there are many more ways of getting your business out there and clinching a deal. It's up to you, how you go about. Such freedom now, it blows your mind doesn't it! 
5.   With WhatsApp you can keep in touch with your staff on a one-on-one basis. Where they are and what they're doing. And they can get back to you if there is a problem, saving time and getting the job done more effectively. And also, if you setup a group, you can reach everyone, all at once, with just one message. 
6.   With Skype, you can have a face-to-face discussion. Even a world-wide group connection, where everyone is on board and on the same track, even over different time warps! 
7.   And with Podcast or Periscope you can put your 'case' across in a friendly helpful manner. Making people feel like you are sharing interesting stuff just with them. Because of your humble approach (warts & all) they feel they can easily relate to your human presentation. Of cause this requires more equipment, video and sound recording, etc. 
8.   Sending newsletters out from your website is a lot cheaper than land/air postal mail. And banking and payment is easier and quicker now, using cyber-carts and cyber-money. 
9.   Branding is important:   There are so many easy and free software apps and plugins that you can use to give your firm a lovely logo (favicon) and promote your brand more effectively! 
10.   With analytic plugins you can monitor how your business is doing. Keep track of who comes to your website and from which country they come from. This gives you more of an idea how to adapt your theme or product to their needs and suit their region's ethnics. 
11.   Now you can help consumers make better choices. People get a greater understanding of what your product is capable of doing, because you leave tips and advice on your website. Even formulas and recipes people can make, if they buy your product! 
12.   Sitting at home now, you can describe where you have been lately. What you're been up to. The adventures you've been on. Things other people only wish they could do too. Something you couldn't do before from your armchair! 
13.   Before your sales were a shot in the dark. Now you can use analyzing apps and plugins to see who your sales influencers are. Even listening carefully to comments you can build loyalty and hear things, perhaps you won't normally hear. From these comments you can gather testimonials that can promote your product. 
14.   Comments help you understand what people like most about your product. What makes them excited and thrilled with your product. For example: If you are an artist, you'll know what type of paintings you should be painting in future, if you want greater sales! 
15.   Trade secrets: Also you can do research on what your opposition is doing, on the internet. Without travelling all over town or countryside like a spy, finding out how you can beat their prices! Knowing what others have on their websites, you can learn from their experiences.  
16.   Advertising before had set expected formats. Now, imagination and the sky have no limits. Just by defining your objectives, and doing it your way and `your thing', you can to be your own PR officer! 
17.   With a brick and mortar store, it wasn't advisable to allow supporting businesses to advertise on the walls of your store. For example: As an artist, you can get framers and decorators to add their adverts to the side-bar widgets on your website. It's sort of: "We'll work together as a team. `You scratch my back, and I'll scratch your back'!" 
18.   In the old days films were reserved for cinemas. Now you can put funny videos or demo videos on your website, social media or on You Tube. You can produce a publicity stunt. Think of some of the crazy things you do. Be entertaining. Show what you are doing in your community, doing fieldwork or in your studio, etc. Before and after projects: that impress people and show the quality of your skills and service you're offering. 
19. Before it was hard to get your books published. Most of the time you would get rejection slips in the post. Now you can earn a steady income publishing your own eBooks on the internet. Has there been a book you have written and still lies in the filing cabinet? Just think what you can do with it now! 
You may say you know this stuff already. Gosh! But have you really taken advantage of it!?  · 
Have you put a new twist on it and used it in a different manner? A way that boosts your product or niche to greater promotion elevations? 
The fact is, that new technology is been invented and new opportunities are opening up all the time. 
Want a slice of the 'internet bacon' too? 
All it takes is 'reading between the lines' and a little more imagination…. Go for it! 
(`Reading between the lines' was discussed on a previous blog post, @artguru )