5 лет назад я купил на одном из интернет-магазинов головоломки "Леонардо". Я хотел сделать кому-то подарок, сейчас уже и не помню кому, но почему-то этот набор остался у нас дома. И плюсом я прикупил еще парочку игрушкек-головоломок.
5 years ago I bought a puzzle "Leonardo"on one online store. I wanted to make someone a gift, now I do not remember who, but for some reason this set was left at our house. And plus I bought a couple more toys-puzzles.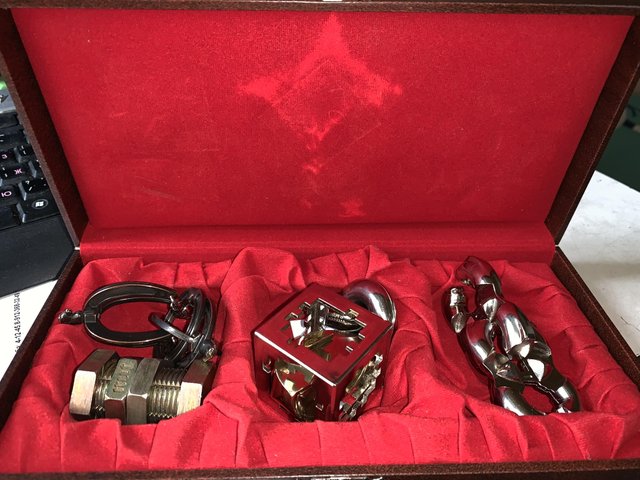 Вот такая приятная коробочка.
Here is such a pleasant box.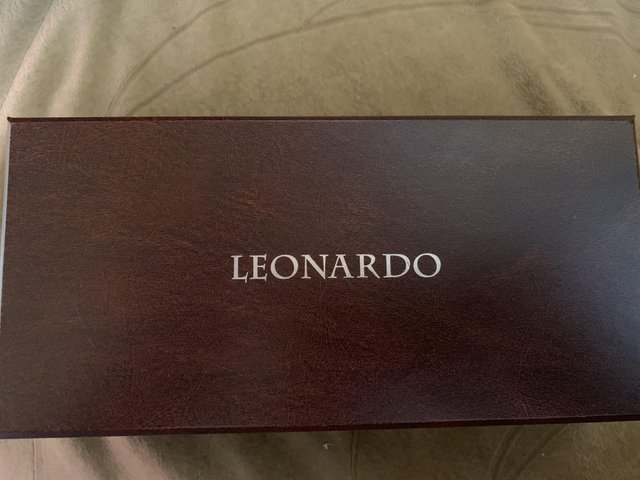 Первое время мы часто ломали себе головы над их разборкой и сборкой, но потом коробочка легла на дальнюю полку и доставалась иногда на праздники.
А еще точнее, когда у нас дома бывали гости, то всем было любопытно разобрать и собрать эти "запутанки".
At first we often puzzled over their disassembly and Assembly, but then the box lay on the far shelf and sometimes got off the shelf for the holidays.
And even more precisely, when we had guests at home, everyone was curious to disassemble and assemble these "tangles".
Нужно достать вот ту фигулину из кубика. Месяц назад мы были все удивлены, что эот смог сделать мой внук, которому недавно исполнилось 8 лет.
We need to get that thing out of the cube. A month ago, we were all surprised that my grandson, who recently turned 8 years old, was able to do this.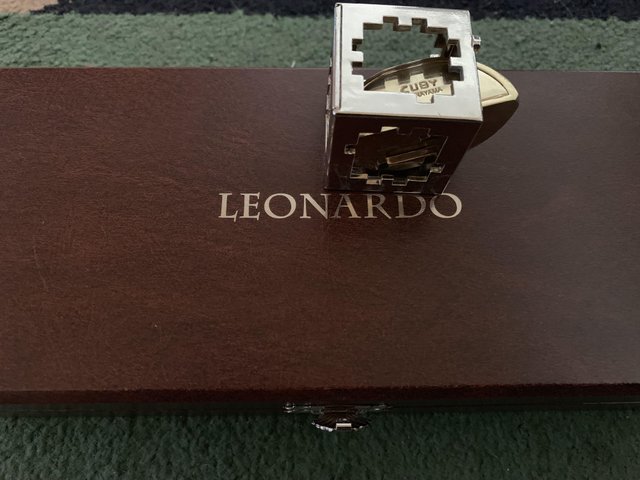 А через час он принес еще одну разобранную головоломку. Но обратно он её не смог собрать :) Т.е. вернуть кольцо обратно.
An hour later, he brought another disassembled puzzle. But back he could not collect it :) Ie return the ring back.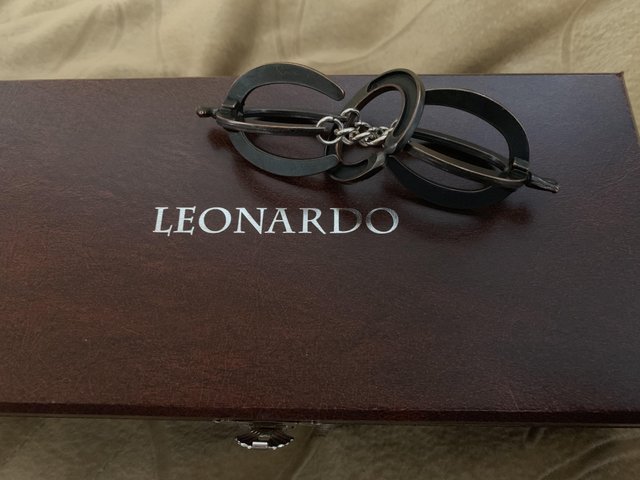 Эти три головоломки могли разобрать многие.
Вот еще одна разбраемая железка минут за 20 с момента знакомства.
Эти 2 хитрые пластины нужно разъединить.
These three puzzles could make out many.
Here is another disassembled piece of iron for 20 minutes from the moment of acquaintance.
These 2 cunning of the plate need to be separated.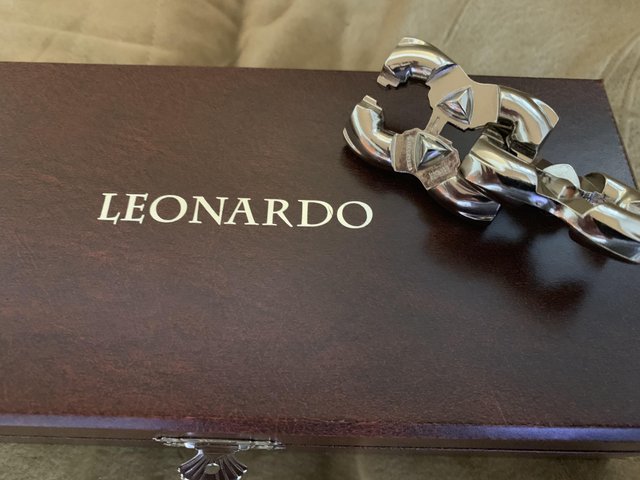 Но вот есть 2 штуки, которые никто ни разу не смог разложить за всё это время. Но всему приходит конец. И секрет этих головоломок перестал быть секретом.
Мой сын сидел почти 2 дня над разгадкой этого болта с гайками, даже спать пошёл с ней. Но ничего у него не получалось. А за 2 кольца он даже не успел взяться.
But there are 2 things that no one has ever been able to sort out all this time. But everything comes to an end. And the secret of these puzzles is no longer a secret.
My son sat almost 2 days over breaking this bolt with nuts, even went to sleep with her. But nothing he could not. And for the 2 rings he did not even have time to take.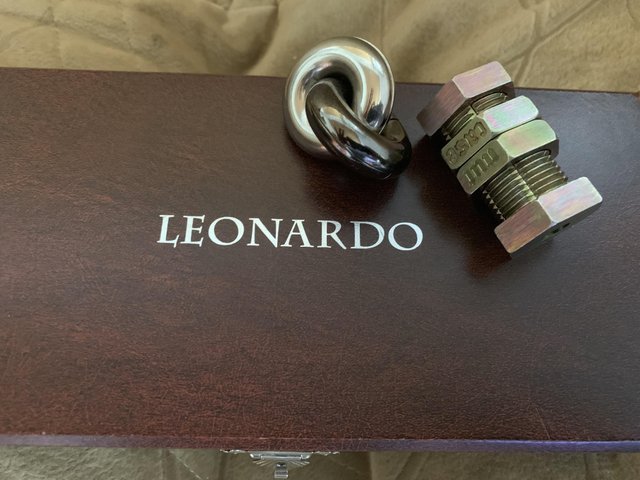 Но всех удивила его жена. Она смогла разобрать и собрать эти сложные головоломки! Вот такая у меня сноха.
But everyone was surprised by his wife. She was able to disassemble and assemble these complex puzzles!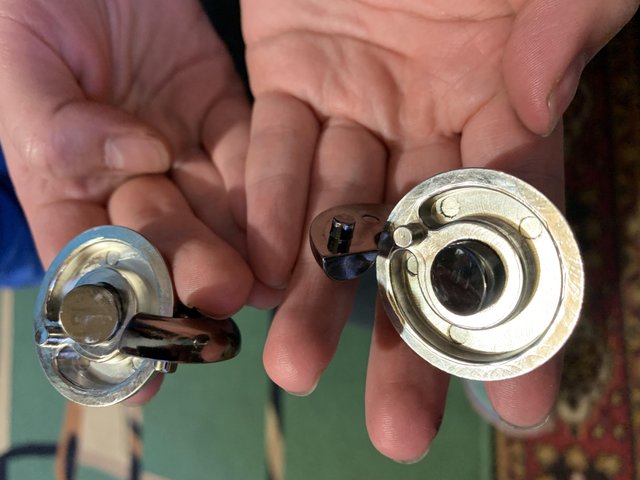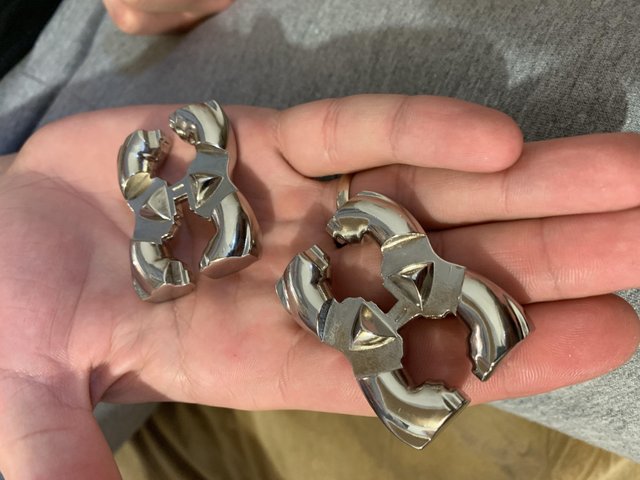 А вы любите ломать свою голову над похожими загадками?
Do you like to break your head over such puzzles?
Thanks for reading...
Follow Me For Daily Posts!
Good luck and have fun