Es difícil entender por que las personas actúan de determinada forma, es muy difícil tener empatia y aceptar con serenidad sus porque...
Debo confesar que hace unos días, aun y cuando mi trabajo me hace escuchar diariamente situaciones difíciles de todo tipo de personas, me he estado preguntando por que? de tantas cosas en sus vidas...
Aun no consigo las respuestas a las situaciones difíciles de las personas, en mi país hay un dicho que dice "nadie sabe la gotera, si no el que las esta aparando", y eso me crea muchas mas preguntas, pero la que mas resalta siempre es..
¡Por que?
Nunca entenderemos como agentes externos las razones de las acciones de ciertas personas, pero es necesario aceptarlas aun y cuando no entendamos...
Sin importar cual sea la decisión que esa persona tome, asume en ese determinado y hasta "final" momento que es la decisión correcta...
SIEMPRE CREEMOS QUE HACEMOS LOS MEJOR Y NUNCA ES LO MEJOR PARA NOSOTROS, SIEMPRE ES LO MEJOR PARA UN SEGUNDO, TERCERO... CUARTO, QUINTO Y LOS QUE SEA QUE NOS IMPORTEN...
El mundo nunca es lo que imaginamos, menos al crecer... mientras somos niños soñamos con ser adultos para tener los beneficios que la adultez nos proporciona, pero claro, como todo niño no contamos con la astucia que también tenemos responsabilidades y esas las olvidamos hasta que crecemos y nos damos cuenta que realmente son las las responsabilidades que los beneficios, todo lo que imaginábamos era al contrario, el mundo nunca es lo que imaginamos...
Pero esa decepción de vida es culpa nuestra?
Realmente no, no es culpa de nadie...
Pero si es nuestra responsabilidad (mas responsabilidades de adulto), la culpa de o que nos ocurre en el trascurrir de vida no es culpa de nadie, a menos que por algún motivo se halla cometido un delito y el culpable salde su deuda legal bajo un proceso judicial, del resto son responsabilidades, y solo nosotros somos responsables de nuestras vida, por muy difíciles que sean, o hallan sido.
Solo el pasado ya no depende de ti, tanto el presente como el futuro están en tus manos y solo dependen de ti y nada mas de ti... solo tu escoges el camino por el cual caminar, al fin y al cabo es tu camino y el de nadie mas, solo tu andarás por ese lugar...
Es difícil entender cuando desde afuera se ven tantas opciones, es difícil entender porque esa y no otra, es difícil decir, ah ok! ya! si si si, yo hubiese hecho lo mismo!, eso no existe...
pero si pensamos que a todos nos ocurre igual pero con distintas situaciones tal vez podamos aceptar un poco lo que otros deciden con sus vidas...
Esta vez, esta redacción no es patológicamente publico, esta vez es casi personal...
Por favor, tomen decisiones correctas...
Por favor, nunca tomen un decisión al azar...
Por favor, nunca tomen una decisión que para uds puede ser el final de sus vidas...
Tomen precauciones, busquen ayuda, convencen con personas, no están solos, siempre hay alguien que los escucha, alguien a quien le importan, siempre hay alguien...
Gracias por leer...
Feliz noche!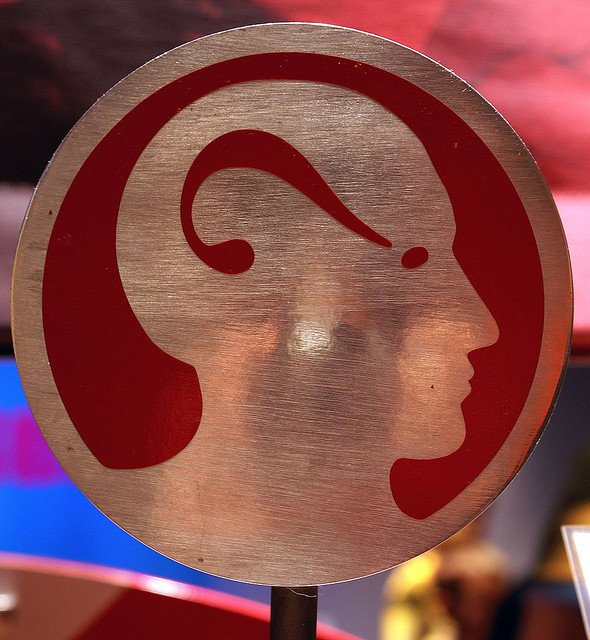 It is difficult to understand why people act in a certain way, it is very difficult to have empathy and to accept with serenity their because ...
I must confess that a few days ago, even though my work makes me listen to difficult situations of all kinds of people daily, I have been wondering why? of so many things in their lives ...
I still do not get the answers to difficult situations of people, in my country there is a saying that says "nobody knows the leak, if not the one that is putting them", and that creates many more questions, but the one that stands out the most. is..
Why?
We will never understand as external agents the reasons for the actions of certain people, but it is necessary to accept them even when we do not understand ...
No matter what the decision that person takes, assume in that determined and until "final" moment that is the right decision ...
WE ALWAYS BELIEVE THAT WE DO THE BEST AND IT IS NEVER THE BEST FOR US, IT IS ALWAYS THE BEST FOR A SECOND, THIRD ... FOURTH, FIFTH AND THOSE WHO MATTER US ...
The world is never what we imagine, less to grow ... while we are children we dream of being adults to have the benefits that adulthood provides, but of course, as every child we do not have the cunning that we also have responsibilities and we forget them until we grow up and we realize that the responsibilities are really the benefits, everything we imagined was the opposite, the world is never what we imagine ...
But that disappointment of life is our fault?
Not really, it's nobody's fault ...
But if it is our responsibility (more responsibilities as an adult), the guilt of or what happens to us in the course of life is nobody's fault, unless for some reason a crime is committed and the guilty pay their legal debt under a judicial process, the rest are responsibilities, and only we are responsible for our lives, no matter how difficult they may be, or have been.
Only the past no longer depends on you, both the present and the future are in your hands and only depend on you and nothing else about you ... only you choose the path through which to walk, after all is your way and nobody else's, only you will walk through that place ...
It is difficult to understand when from the outside you see so many options, it is difficult to understand why that and not another, it is difficult to say, oh ok! already! Yes yes, I would have done the same! That does not exist ...
but if we think that we all experience the same thing but with different situations maybe we can accept a little what others decide with their lives ...
This time, this wording is not pathologically public, this time it's almost personal ...
Please, make correct decisions ...
Please, never make a random decision ...
Please, never make a decision that for you may be the end of their lives ...
Take precautions, seek help, convince people, you are not alone, there is always someone who listens to you, someone who cares, there is always someone ...
Thank you for reading...
Good night!