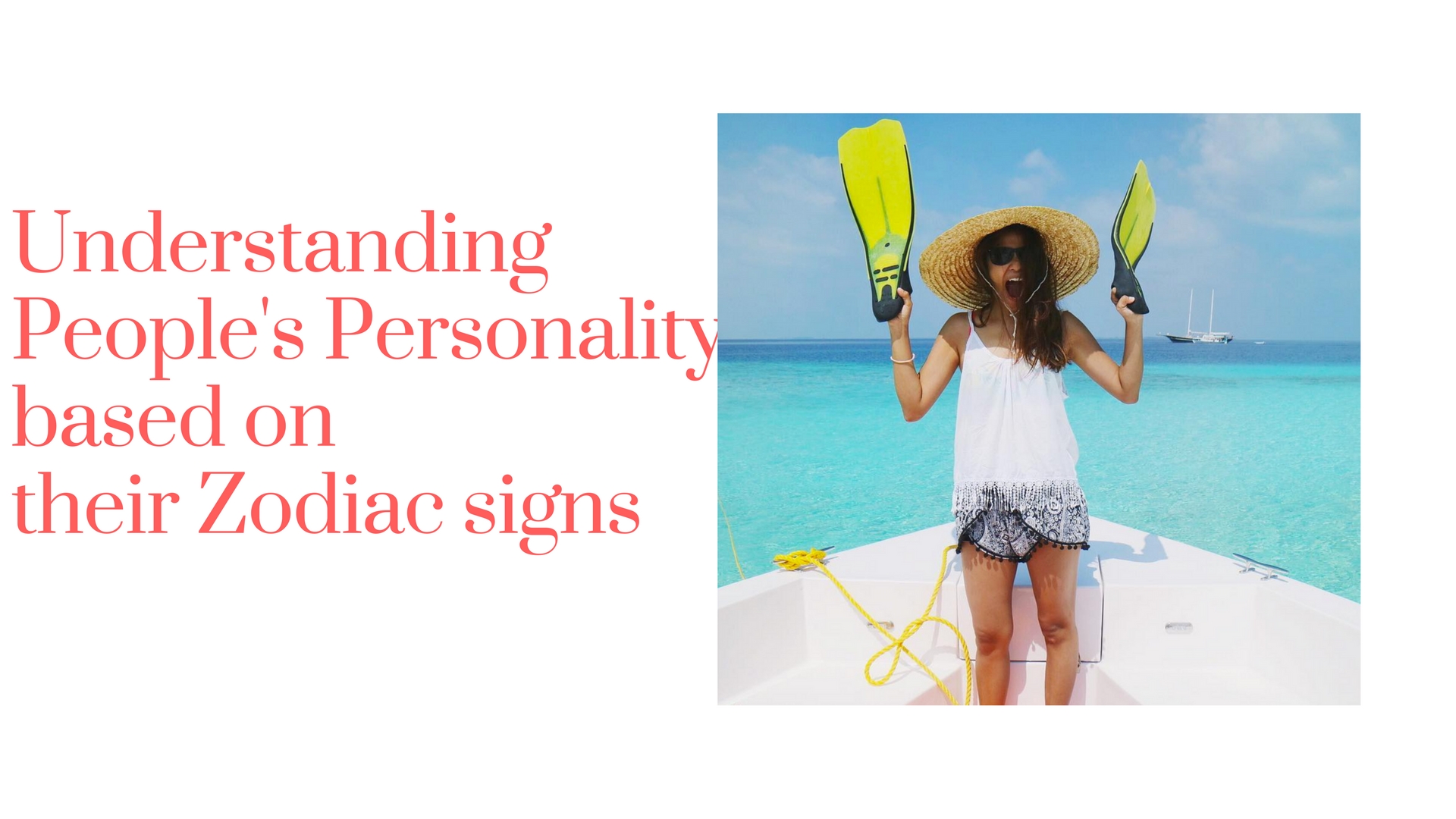 Oh, the title sound super serious and educational. I know, but that is not what I am trying to be here. Recently , I have been reading about horoscope personality and I realize this would have been make such a difference in my life if I have knew these earlier.
I am sure everyone know Horoscope .. anyhow I will throw here a bit of explanation.
Horoscope
A horoscope is an astrological chart or diagram representing the positions of the Sun, Moon, planets, astrological aspects and sensitive angles at the time of an event, such as the moment of a person's birth.- Wikipedia
Aries (March 21-April 19)
Taurus (April 20-May 20)
Gemini (May 21-June 20)
Cancer (June 21-July 22)
Leo (July 23-August 22)
Virgo (August 23-September 22)
Libra (September 23-October 22)
Scorpio (October 23-November 21)
Sagittarius (November 22-December 21)
Capricorn (December 22-January 19)
Aquarius (January 20 to February 18)
Pisces (February 19 to March 20)
Since I was born in August 26, my zodiac sign is Virgo. And after reading through all the personality of this sign, I now know why sometimes why I act certain ways or just simply understand myself more.It seem super cliche. Although the thing about this kind of personality might be simple and doesn't seem important. And sometimes we do certain way and didn't even realize our realize.
Right now I am trying to be aware of my actions or emotions. Yeah, I still get angry or upset but at least now I feel like I am aware of myself.
For eg.. as a Virgo I can be too critical about people around me or my partner. Before I read about this , I didn't even know it myself. I might have been too picky and critical about my ex..
Quote-
Virgos expect perfection from themselves, and they may project those high standards on the other people in their life. A Virgo hates when someone lets him or her down, even if it's minor and unavoidable, like a last-minute cancellation.
For example I have 2 Leo sisters and 1 Leo close friend and I can totally say that their zodiac personality are quite accurate.
Or my Sagittarius ex ( which is a sign that I never want to date in the future).Not that he was a horrible person or treat me bad. He was actually the most wonderful and kind person I have ever meet .I always wonder why we couldn't make it , what did I do wrong and blaming myself for months .But after reading and understanding his personality through his zodiac sign, I also feel like I understand why we never really work out.
Anyway, I find this super fascinating and helps to understand the people around me. Obviously, everyone is different but this is something I find is very interesting to know. So if you are having a hard time to understand your partner or your wife, I highly recommend to take your time to read up and work your way around it.