Last year I met a Spanish girl, via your favourite phone application, for a drink at her workplace while she took a break and a quick cigarette. We became friends and have kept in contact since then, and recently she helped me cancel my tax registration for the job that didn't happen by being both my driver, and translator at the tax office.
We've also met a few times for coffee at a bar that has a playground as she has a 6 year old daughter (who is super friendly and well on her way to speaking 4/5 languages). We chat about stuff, so my friend is well up to speed on my employment status, and even offered for me to babysit while she worked at the hotel. This interested me a little as I could learn some Spanish from a 6 year old, and she could improve her English. Or, we just watch cartoons and movies and play on the miniature keyboard, all good :)
Yesterday, my friend text with another offer. There is a temporary opening at her place of work while another employee goes on paternity leave. And so tomorrow morning, I'm going to go and see the manager to find out a bit more about the role which has been described to me as 'easy'. Apparently, they are looking for someone who speaks good English, is educated, and looks presentable. I think I'm in with a shot! Especially as they would supply the clothes, I think all i need to do is shave a little more often, and maybe get some shoes.
The hotel in question caters almost exclusively to British holidaymakers, and sits close to a bar with 'British' in the title. Not stupid these Spanish folk you know :) So I would likely only have to bundle through my shitty Spanish with very few people, perhaps only the other staff as they want keys, room numbers, etc.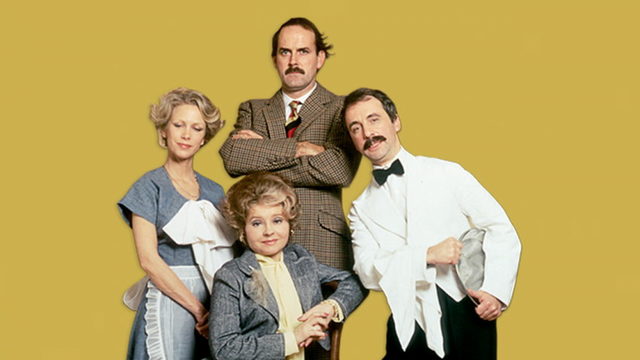 source
If you haven't already guessed, the job is (I think!) a receptionist, meet n greet, helping hand type person, which as long as you are not a miserable unsociable dick (which I can be but not too often as long as the sun is shining), should be fairly un-taxing. My friend actually said, 'you can do your blogs while at work', so I'm assuming that hours can pass during the day where there is not much happening.
Eight hours, 5 days a week, for two months, do-able :)
I was looking at the recent reviews for the place and it seems the hotel is in decline, even though it's been refurbished in the past year or so. The owners have apparently decided to make the rooms more open plan by removing the toilet doors - much to the dismay of some visitors who's reviews have been 1 star and included a request to move hotels. No toilet door sounds a bit awkward, even if you are travelling with a partner - late nights, beer, lots of different foods are a potentially dangerous combination, if you know what I mean :)
Anyway, the pool and the food received much better reviews and grub is available for staff during the day. This sounds like another bonus and would mean that I'd be eating something other than tuna, pasta, or eggs! A decent salad, in which you have done none of the prep work, would do nicely.
The hotel is about 10 minutes on the bike from home, 9 of those minutes are along the bike-track on the promenade and as a commute, that's got to be one of the best on offer. I suppose I could walk it, get the step count up, take a few photos of pink tourists, and bring out an actifit post from time to time too. The hours will likely be four pm until midnight, this doesn't sound too bad, and for a couple of months prior to the peak of the summer, totally do-able.
So if this does happen, I'll be feeling a lot more sociable for a little while and might have some funny stories to share - a welcome change from Steem and pies I hear you say!
Plus, I can stop the adhoc power-downs for a little while, that'll be nice.
Alright, take care, enjoy your morning/day/night :)
Asher