THE GOOD, THE BAD AND THE UGLY
Derived From Personal Experience
I plan to feature an important subject and i.e. "WORK FROM HOME" Jobs. These jobs may sound simple, but they are not. It is known to all that nobody pays a serious amount of money to do simple jobs. We should not be under the impression that one may earn a nice livelihood or a Fortune by doing simple tasks. People, who desire to earn handsome income has to put a handsome amount of labor and talent. Nothing is free on this earth. I am not insisting that you cannot earn good amount of money by working from home. You can if you want to. Unfortunately, serious jobs with handsome & assured payments are not available in plenty for average job seekers. Every job seekers on the net have to be aware of the fact that he or she will be deceived by most of the job / earning opportunity sites most of the time, if not careful. The lesson learned is that one has to move step by step, every step put forward carefully to find a good home based paying job / an earning opportunity.
I, being a highly experienced victim of such frauds, intend to assist those who are planning to venture into this market or lost in the market (Jungle), with a detailed and easy to understand road map for possible financial success or at the least avoid being ripped.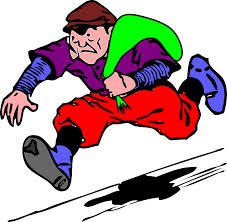 Hordes of working women, students retired persons and others intending to earn some extra money or earn sustenance for the family, search for home based part time/full time to earn an opportunity. The largest percentage of job seekers come from the population with low income or no income and works for livelihood. Large numbers of "WORK FROM HOME" job seekers are found in poorer countries with masses of educated and/or unemployed. It is for these reasons home based jobs are in great demand in these countries. There is a financial angle for this influx of job/income opportunity seekers on the internet. I will get into that at a later stage. The internet being a virtual entity is not biased and provides an earning opportunity to everyone who wants to earn. Unfortunately, the Internet also attracts hordes of thieves, cheaters, and fraudsters who have been offered an unrestricted free for all market filled with hordes of unsuspecting victims. The irony is there is hardly a probability of any of these unworthy lowlifes are caught and punished.
The reach of the Internet and advanced technology has made availability & prospects of these kinds of jobs very bright. The Advantage of these jobs is flexible working hours. Above all, most of these home based work do not mostly require any expertise. All you need to have is a computer and an internet connection. The best jobs offered are of technical in nature and which requires special skills. It is true that people with special education, technical knowledge, and talent earn a good amount of money by providing their service on the net.
Work at home job includes data entry jobs, coding jobs, online jobs, internet marketing, freelancing, etc. Out of all these jobs, it is freelancing jobs and affiliate marketing is most secure and very popular. One can find content writing, editing, blog writing, creative writing, transcription, translation, product reviews and web designing, content creation etc. The list is endless.
You may find millions of listing in search engines on the topic of "Work From Home" or any similar keyword and you may find thousands of proposals, but most of them are not very serious about their proposals. I will be little harsh and say that most of them are Cheats & fraudsters and their main business is scamming people. These fraudsters mostly target the needs and hapless people with limited resources. They make poor people poorer to increase their own richness.
The poor and hapless are mostly the victims because these are the individuals who desperately need an honest income. People with limited resources and a large need becomes naturally desperate and throw caution in the air and as a result, they get cheated. It is not expected of a well to do the person or a rich person to search and apply for these kinds of home based jobs. They do not need it. You may find a few rich persons or well to do persons involved in these kinds of jobs. These rich people with some exception will mostly be the perpetrator & beneficiary of the elaborate schemes and scams.
My personal advice is, if you are a beginner, please take some time for you to get used to the "WORK FROM HOME"- market and its culture. It is a jungle with predators at every turn. You have to do serious research and find work to which you are best suited. Since, your decision will be knowledge based, after your research, you will not have any problem getting connected & understand these jobs. Let me caution you that it is not easy to identify all the cheats in a day or two.
The first ordeal is to find a legitimate job/income opportunity provider from this jungle of cheats. In order to avoid being a victim of a scam, one needs to spend a lot of time on the net, do serious research and then come to a conclusion. You need to do deep probing even if the job has been referred by your friend or relative.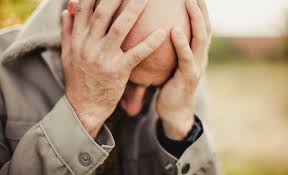 How to identify a SCAM (not 100%)
1. Avoid paying money to get the job. Please remember the beneficiary of your money may vanish in a second in the virtual world and you will never hear from them.
2. Do not get carried away by sweet talkers, big promises & payment/ earning proofs.
3. Avoid companies paying an astronomical/unreasonable amount of benefits.
4. Check credentials of companies in product review sites.
5. Read comments written by the general public about a particular company.
6. Read blogs written by the company.
7. Avoid revealing confidential information. (Credit card/ debit card number, Bank details etc.).
8. Avoid sites that contain bad English / or any language (wrong sentence formation, spelling mistakes, deceptive statements etc.)
9. Avoid any schemes/offers that do not stand the test of logic and reasoning.
10. Scam Busting sites are the best source of information.
These are only few ways to avoid being taken for a ride.
I will continue to post on this topic on a regular basis.
Next: The Good - "RELIABLE SITES"